News
BREAKING: Chemical explosion evacuates engineering buildings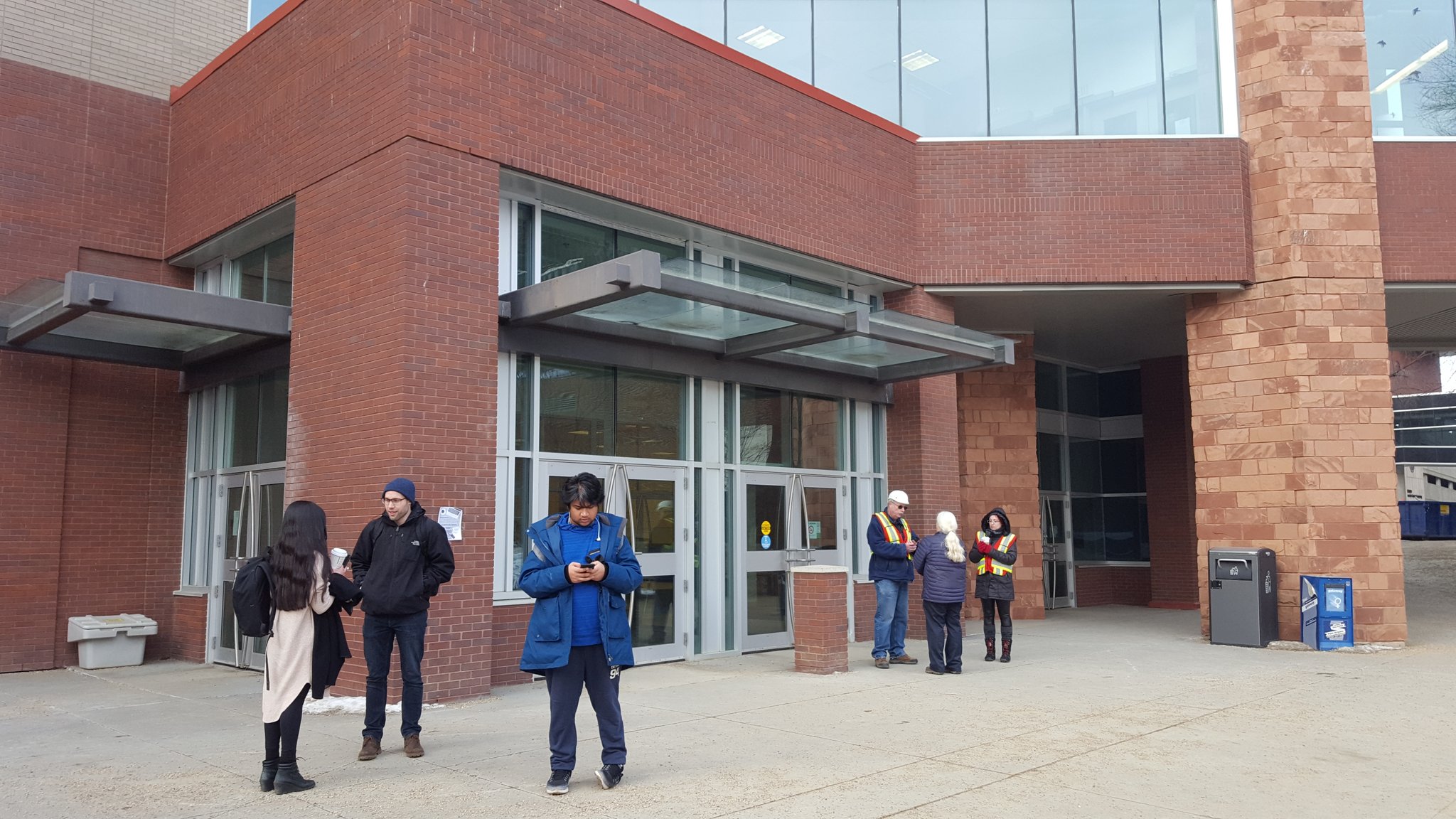 A nitric acid explosion on the sixth floor of the Electrical and Computer Engineering Research Facility (ECERF) placed the building under lockdown, with all classes cancelled for nearly two hours.
Maya Filipovic, a spokesperson for Edmonton Fire Rescue Services, said they responded to a call concerning a chemical explosion at the University of Alberta at 1:40 p.m. today. Rescue Services arrived on scene by 1:46 p.m. and a Hazmat crew was called to the building when they learned the explosion was chemical. She also said three people were in the room when the explosion occurred, but they were all wearing protective gear. No one was hurt from the accident, and the alert was lifted at 3:30 p.m..
Both ECERF and the Engineering Teaching and Learning Complex were evacuated and classes were cancelled. Filipovic also said 200 people in both buildings were already evacuated by the time Rescue Services arrived, and the building's ventilation system was working properly.
While an alert was issued on the U of A's website and Twitter account, that didn't stop hundreds of students from trying to enter the building. All students were turned away by university employees, who couldn't comment on the incident and only told students that all classes in the building were canceled until further notice.
"It's the first time I've seen the building get closed down for more than an hour," said fifth-year computer engineering student Alvin Huang. "It's actually crazy."