Campus Life
News
Inclusive activism with the Feminists at the University of Alberta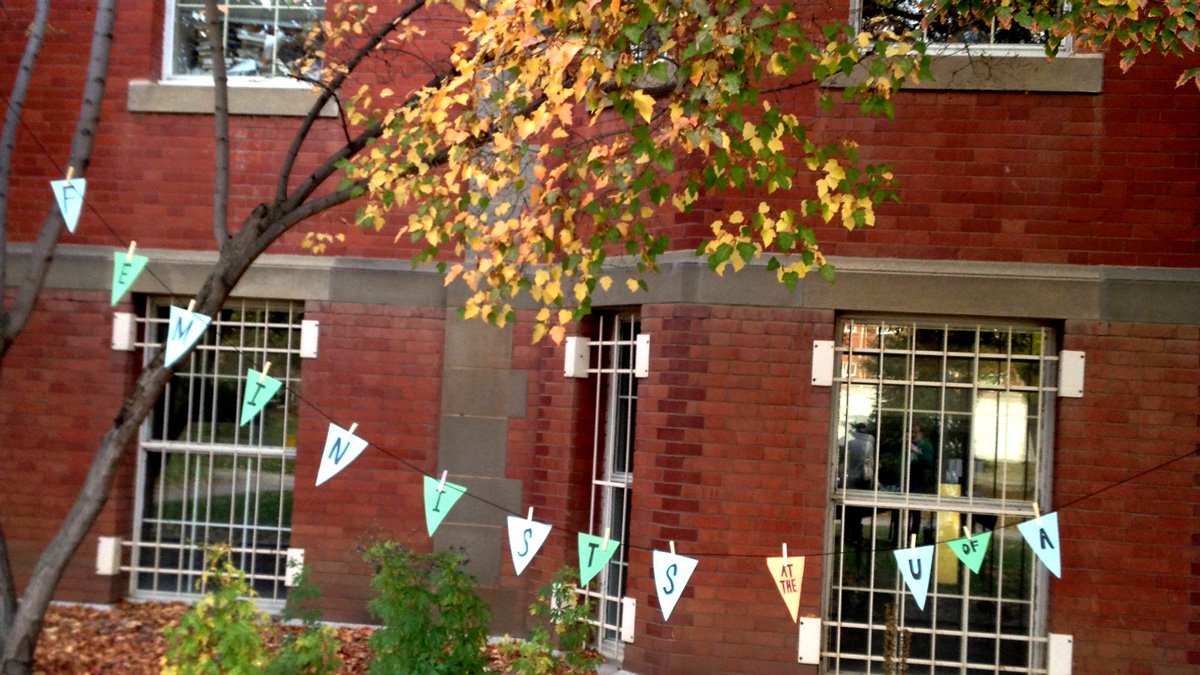 With sexual harassment and assault allegations flooding the media recently, the Feminists at the University of Alberta (FUA) are taking care of each other.
The FUA, established in 2011, the group is volunteer-run. One of their volunteers is Alyssa Pretty, an FUA administrator who is in the last year of her women's and gender studies degree.
"Collective decision-making is a central tenant for the group," she said. "We also hope to be a meaningful site for activism that explicitly seeks to be inclusive to all people."
The feminist club holds a variety of events, ranging from the overtly political, such as attending rallies, to more local, community building activities. These include informal tea meetings at the women's and gender studies lounge, Room at the Top meetups, zine and button making events, and general meetings every month.
The club also maintains the Winnie Tomm library in Assiniboia Hall, which contains dozens of donated books on feminism and gender studies, and is well stocked with free menstrual products. Every December they also hold a memorial for the École Polytechnique massacre, the deadliest mass shooting in Canada, to commemorate the 14 female engineering students  who were specifically targeted in Montreal in 1989.
Some members also attend on and off-campus rallies together, which many students find is a good entry into the world of activism and protest. While the FUA does not currently hold any rallies themselves, they hope to do so in the future. They have also attended counter protests for pro-life rallies on campus in the past.
"(The counter-protest) was a unifying rally for us because it was a meaningful thing happening on campus," Pretty said.
Something that has recently prompted members of the FUA into action are the numerous allegations of sexual assault currently covered in the media, including those against film producer Harvey Weinstein.
"In terms of sexual assault, we hold a hard 'we believe you' stance," Pretty said. "And in response to (the increase in allegations), we started holding more tea meetups, which is not explicitly political, but I think it's something meaningful because it helps us continue to be political in our daily lives by taking care of ourselves, our mental health, and taking care of each other by building this supportive network."
With regards to anti-feminist groups and sentiments, Pretty said the club does not always feel the need to respond.
"We've had conversations in the past of not wanting to spend all our time and energy in that," she said. "I think feminists are sometimes put in a hard place by being tasked to responding to all the anti-feminist discourse that is around us, and I think there's something to be said for setting your own terms in when and how our voice will be heard."