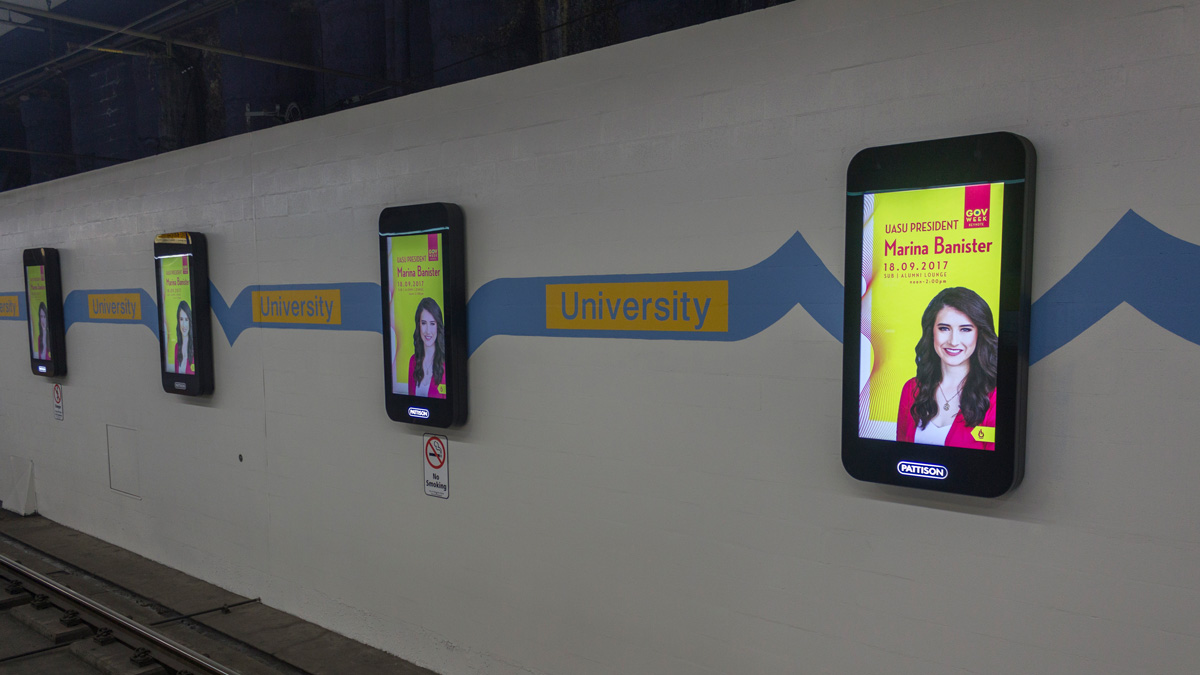 Despite the problems faced by GovWeek 2017, it is the formal recommendation of the Students' Union that it should take place again next year, according to a report.
The second annual GovWeek, a student governance event ran by the Students' Union, was held the week of September 18 to 22. A recent report acknowledged the event's low attendance of around 550 people and included results from a feedback survey. The survey found that 71 per cent of students were "unsure" if GovWeek should continue, and that 6 per cent said that it shouldn't. Only 23 per cent of those surveyed wanted GovWeek to continue. 
The report, written by Students' Union vice-president (academic) and GovWeek coordinator Shane Scott, received more than 500 responses. Scott said the large amount "unsure" responses reflects the lack of awareness around the event, which should be addressed through better advertising if the event continues.
Other issues mentioned in the report included low awareness of the event and a lack of engagement with the university's Indigenous community during the planning stage. The report was released to Students' Council at its meeting on November 21, with councillors giving mixed reactions to its findings. Councillor Nicole Jones was critical of GovWeek 2017's attempts to reach out to minority groups in planning for the event.
"I think we really failed these communities in a lot of ways," she said. "We can't just email these underrepresented communities just once and expect them to give us a good response. We need to be having these relationships, these genuine relationships, from the get-go."
On the report's recommendation that GovWeek should continue next year, open studies councillor Levi Flaman said the report's recommendations seemed "excessively rosy," a sentiment Jones agreed with.
"I think that this report was definitely too rosy and does not reflect my views personally," Jones said.
Students' Union president Marina Banister, who launched GovWeek last year, pointed out how the lack of student engagement with GovWeek 2017 was due in part to councilors not showing up to the event, and failing to promote it to students.
"So many people that run for these positions (in Students' Council) run on the platform of student engagement and getting more students involved in governance," she said. "Govweek, in my biased founder opinion, is a great way to get governance opportunities available to the everyday student."
Former arts councillor Navneet Gidda, who was a vocal critic of GovWeek until her resignation earlier this month, said that councillors had no say whether they wanted the event again, and that they had no reason to attend an event their constituents didn't want.
"I understand that if councillors aren't showing up, their constituents aren't going to, but the councillors did not want GovWeek," she said. "A lot of us didn't go because people didn't like the whole week, so we didn't go because our constituents didn't give a shit about it either."
The lack of consultation with Students' Council was also brought up during question period by Jones. Scott replied by saying that Council is having its voice heard and that he is confident in the report's findings.
"Based off what we gathered in the research, I felt quite confident saying that I formally recommend that GovWeek does continue to happen again," Scott said.