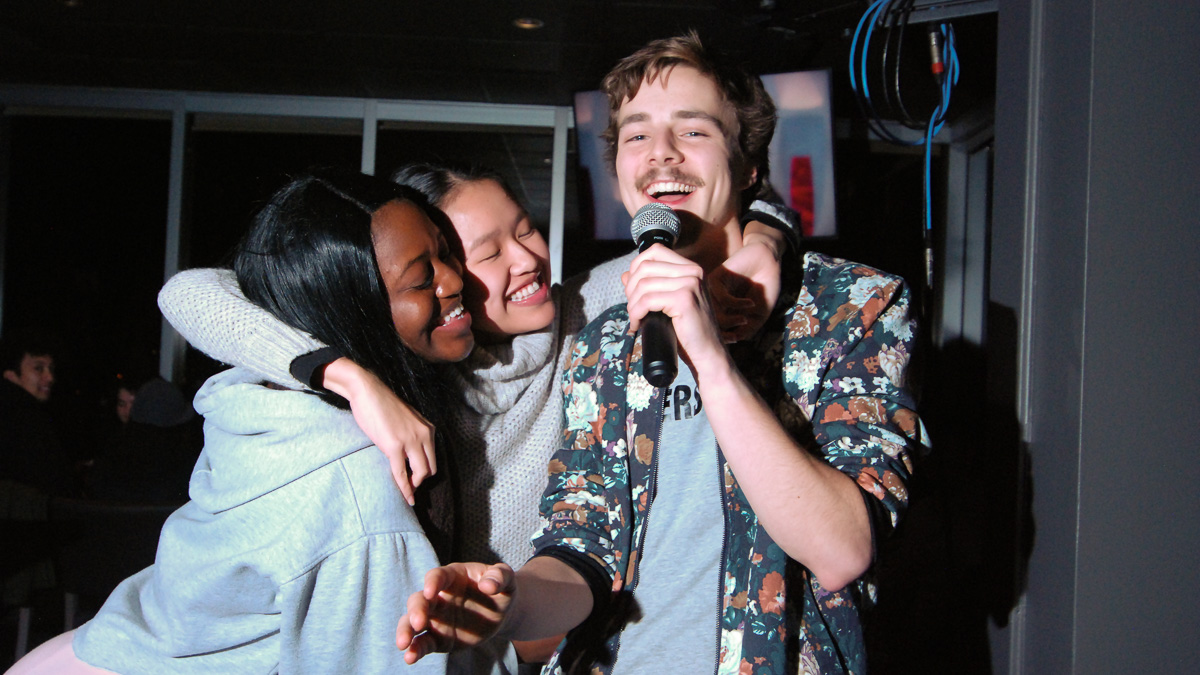 Fourth-year urban planning student Stephen Raitz is very vocal about ensuring people have a good time. As host for Room at The Top's  weekly Wednesday karaoke nights, he generates energy to keep the party rolling. The Gateway talked with him about working in such an electric environment.
The Gateway: How did you get into hosting?
Stephen Raitz: I got connected through a friend. I had some experience with the university improv group, and sometimes I would host shows. I liked coordinating, hosting, and getting people to participate in events. I was the right person who knew the right people.
What do you do as a host?
I set up the sound and video system. I'm not a master, but I learned something new in that department. Also, I ensure people understand the format where you bring the song to me, and I'll call you on your turn. I try to spice it up and give commentary on songs, support people, or encourage people to dance. Another important part is to know the regulars or encourage new people.
You mentioned getting people comfortable on the mic, how do you do that?
Sometimes it's easy to pick someone you don't recognize but needs to sing, and I'll go up and talk to them. If they're reciprocating those good vibes back, then hopefully they come up. I make karaoke enjoyable for as many people as possible. If people see others having fun, they are more apt to join. Usually, you get a bunch of excited people, so you need to manage them so the same person doesn't sing 40 songs in a row. It's about balancing those who embrace the heart and soul of karaoke with the people just getting involved.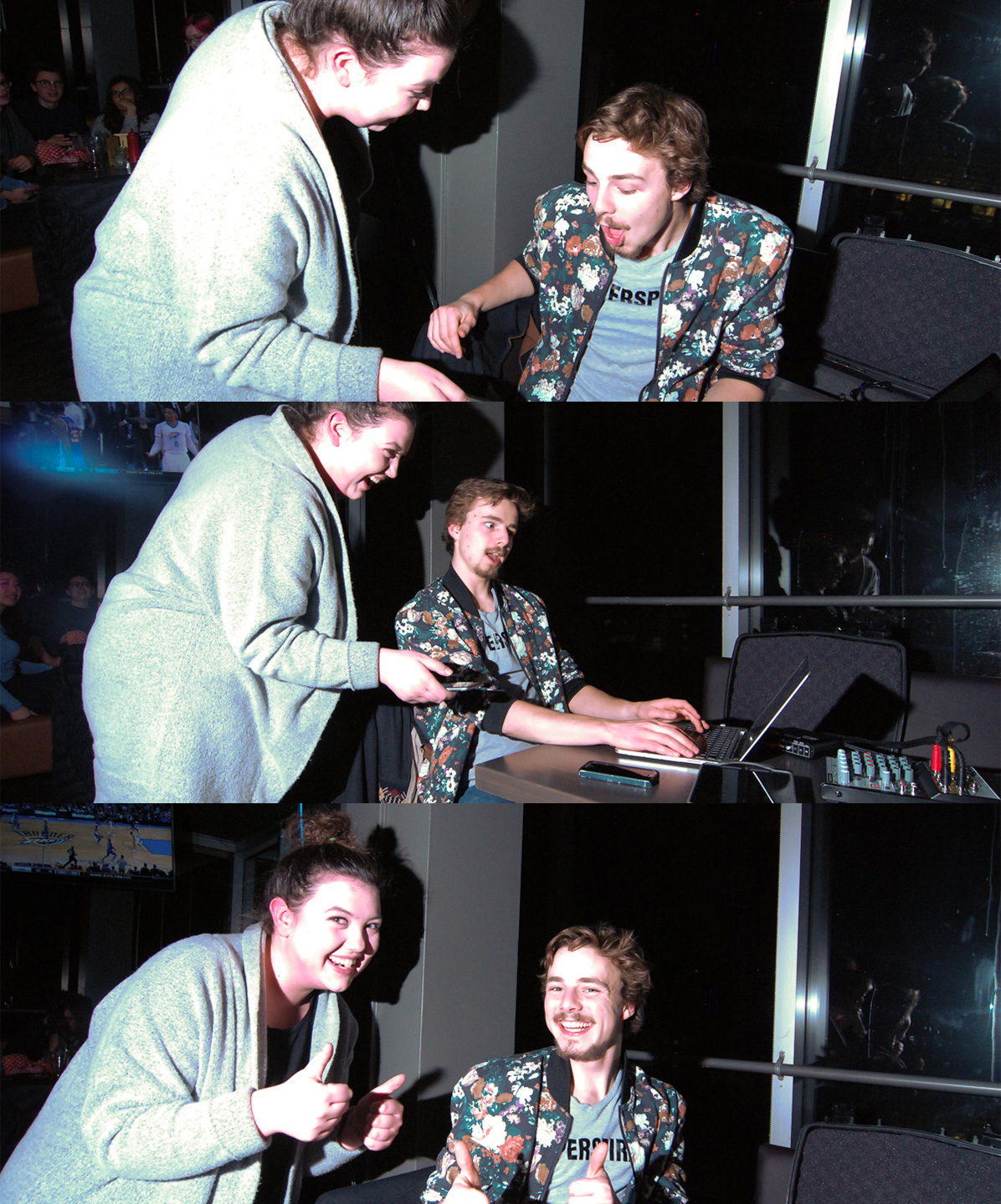 Why does karaoke bring people together?
It's an easy event for people because you don't have to sing, but you have a friend who wants to, and suddenly the whole group's going. It's fun to do sober or intoxicated. The highest energy moments come when a group's drank a little bit, and everyone's singing and dancing.
Favourite group song?
"Rasputin" by Boney M. It's so much fun, it's classic, it has story, and people like the chorus. With a good night with a good song, it sticks for a while.
Most popular song?
There are so many songs that it's difficult to make suggestions because I don't know if there's one favourite. New groups pick pop songs. There are classics like Sweet Caroline, Rasputin, and stuff by Queen which regulars do. There are certain songs that are popular with individuals which they do every week. There's no one song that fits all three, I don't know if there's one ultimate song. That's the beauty of it, as every week's different, but every week someone's singing, which is awesome.
What sort of people come for karaoke?
Anybody and everybody, but there are consistent groups. There's a fluctuation with what nights are busy: for September, we were packed almost every night; for October, it petered out with midterms and such; and for November, we saw an uptick before reading week. The mainstays are the Paleo club and the choir. There's this group who usually wear ugly sweaters, and another from the UK. Sometimes we get older people. There was an awesome female singer who sings French songs. Sometimes the improv group comes as a horde. I always meet one new person and memorize somebody's name, and I've memorized most regulars.  Knowing names to enriches and encourages people to return because it builds a relationship with the clientele.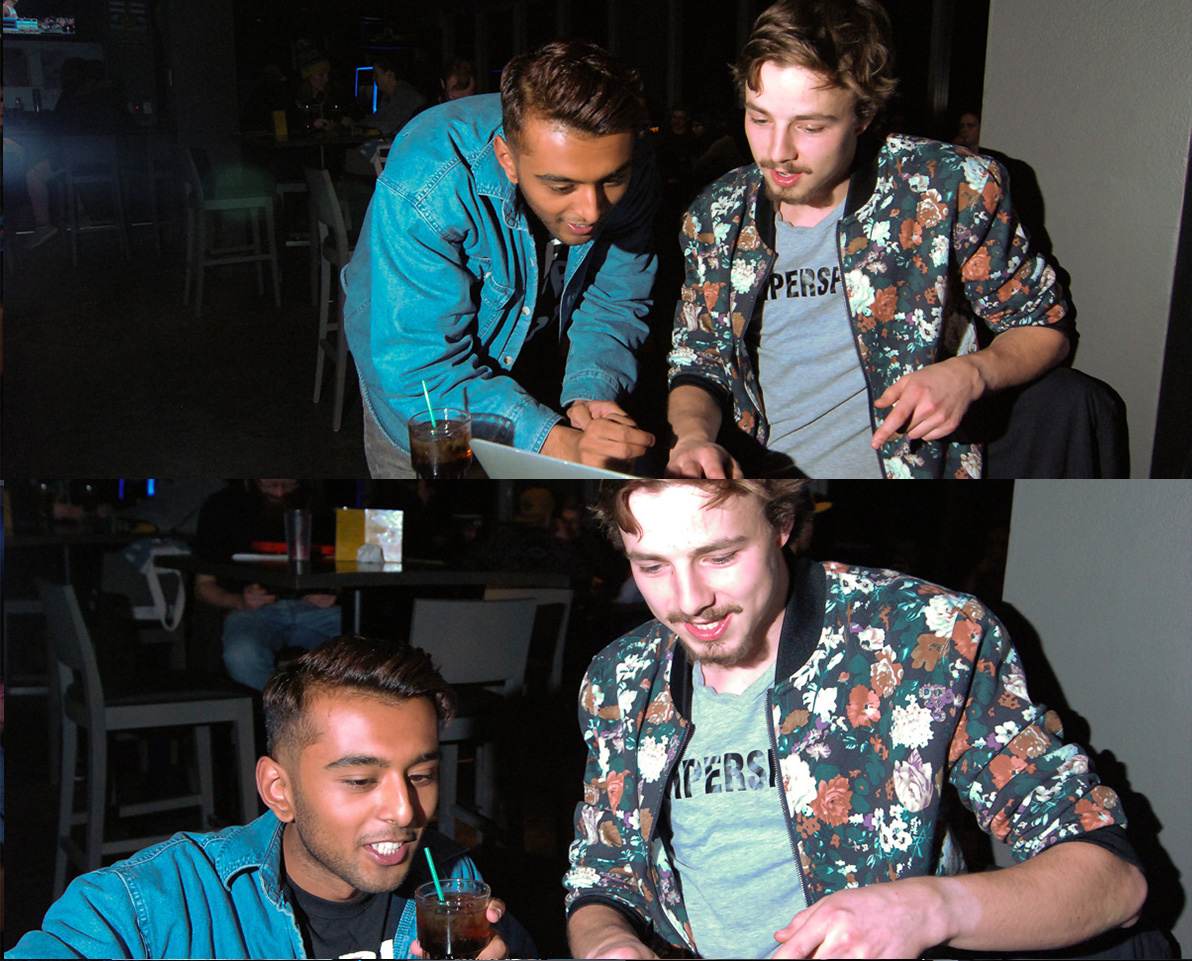 Any advice for future hosts?
Come in with confidence and send energy to people to hype them up, and be patient because that energy will return. It's kind of daunting initially. One other piece of advice: sometimes I sing a warm-up song that's light-hearted and fun.
Anything else you'd like to add?
Karaoke's becoming a thing on campus that people should try at least once. You're not going to have a bad time if you're with a group of friends and some wings. If student groups are interested in having a karaoke night, we'd be excited to speak with them, and I'd recommend contacting Emma Ripka, who coordinates that.  Shout out to the regulars, as they are the foundation for a very good karaoke night so that we always have fun.