Sports
Campus Cup finals: Only one can claim the cup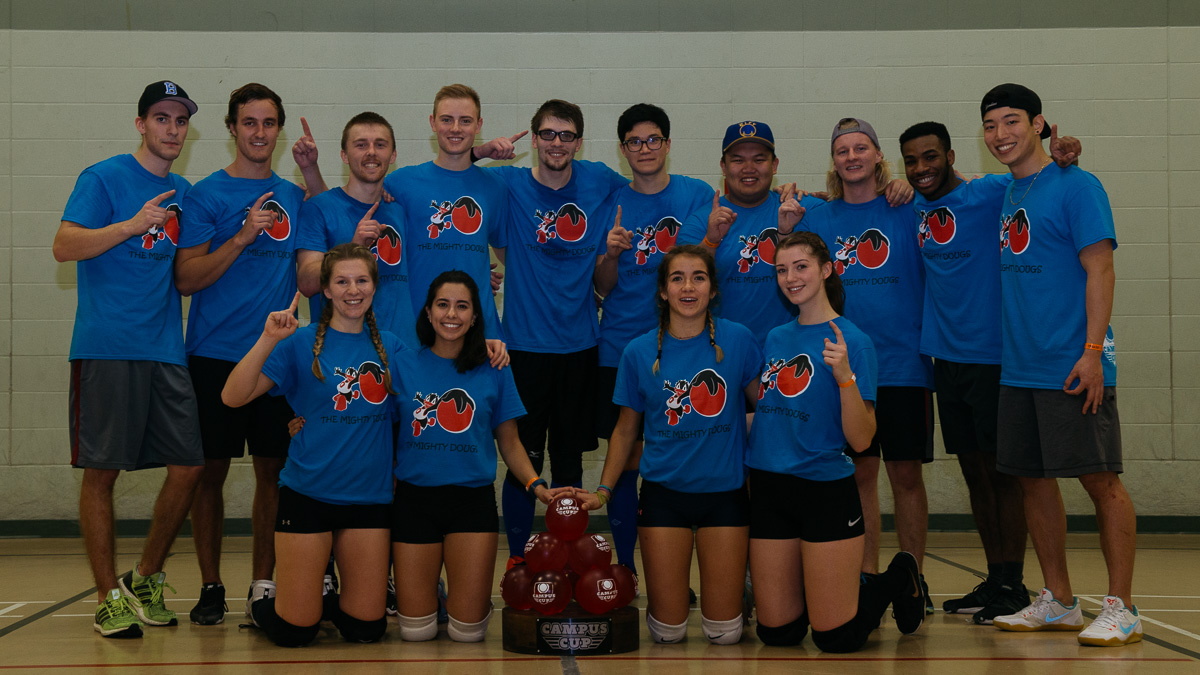 Campus Cup is the University of Alberta's annual dodgeball tournament. This weekend, 126 teams battled it out for division prizes and of course, the Campus Cup itself.
This year, the finals were between veteran teams The Mighty Dougs and The Cavaliers. It was a close game, but ultimately finished with the Mighty Dougs winning 3-2.
The game became a nail-biter as a tie in fourth period led to a sudden death match consisting of a single player from each team. Biological sciences alumni Brent Howie represented the Cavaliers and went up against third-year mechanical engineering student Jesse Gundersen from the Mighty Dougs.
At this point, the score was two to one for the Mighty Dougs, leaving the Cavaliers with the possibility of facing defeat. However, Howie was able to win the round, tying the game and bringing his team into the fifth period. It was here that the Mighty Dougs were able to score a tie breaking point and win the tournament.
"It feels really good to win," said Gunderson, who actually won the tournament on his birthday. "Last year we lost out in the quarterfinals and this year we decided to win."
Gundersen contributed the success of the Mighty Dougs to a simple aspect.
"Teamwork, 100 per cent," Gundersen said. " No one's better than another. We all just play together really well."
With almost all players on both teams consisting of either current or past members of the Lister Dodgeball League, practice was barely needed on both sides.
"We didn't really practice," Howie said. "We put in a team every year and preparation is just about getting us organized. We don't practice or anything."
Gundersen shared a similar response:
"We had one practice and then we just kinda talked a bit," he said. "Lots of talking. Everyone is an equal voice, that's a big thing."
Another similarity between the finalists is their view on the tournament and dodgeball itself. Beyond competition, both Gundersen and Howie see the sport as an opportunity to strengthen friendships.
"It's a fun sport to be competitive and hang out with your friends," said Howie. "It's a reason to get together for the weekend."
"When I was in Lister, dodgeball was life," said Gundersen ."Other than that, it's just the best social sport I can think of. It brings everyone together and everyone has fun. It's just awesome."