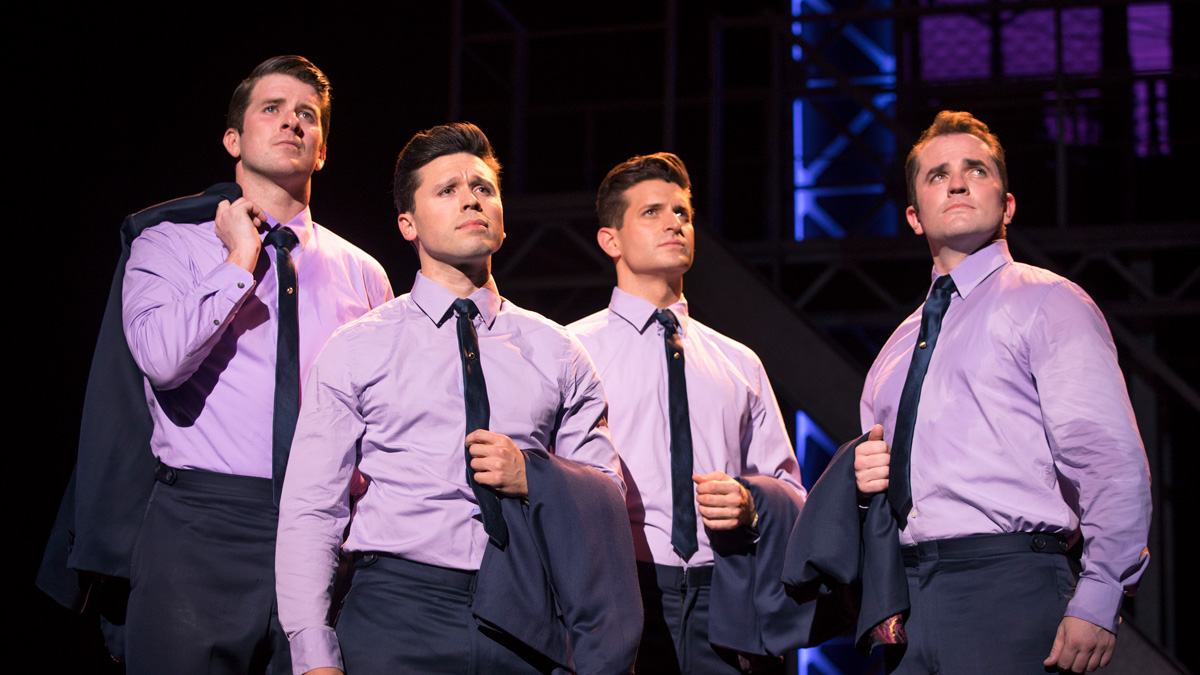 What: Jersey Boys
Where: Northern Alberta Jubilee Auditorium
When: November 10 – November 12
---
Edmonton may be a far cry from the streets of Jersey, but this past Friday the cast of Jersey Boys transported the Jubilee back in time to the heyday of The Four Seasons and all the glitz that came with being a group of boys that escaped the neighbourhood straight to stardom in the sixties.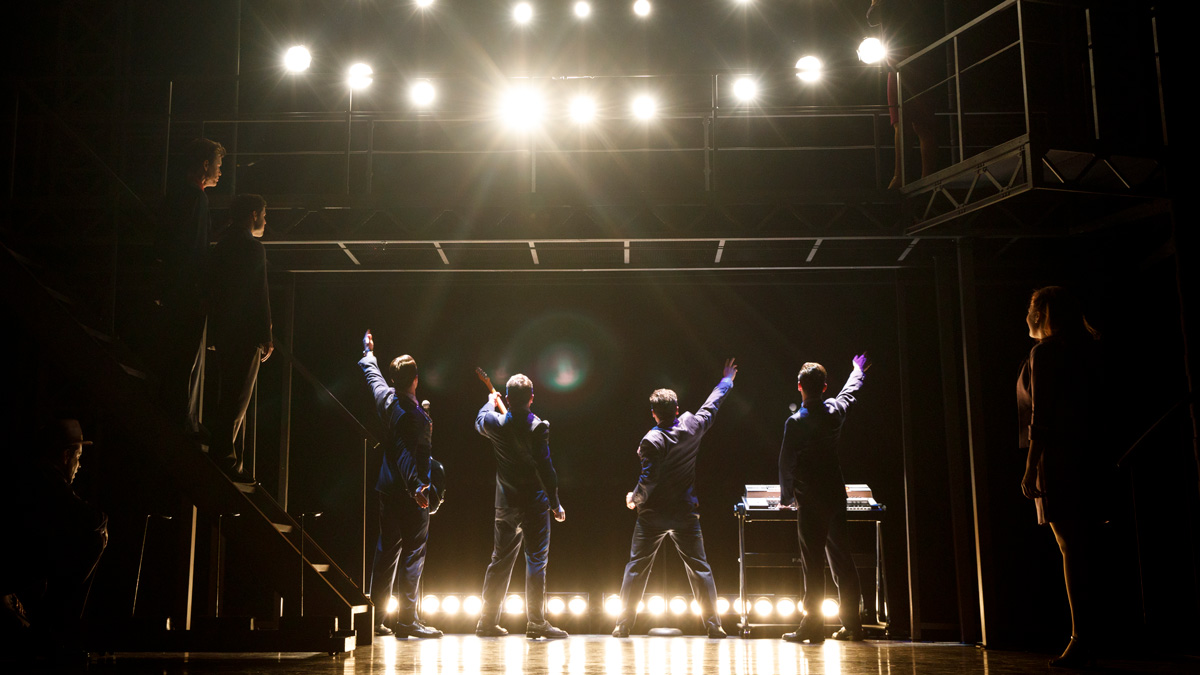 Jersey Boys is a Tony Award-winning musical which outlines the journey of the original Four Seasons — Tommy DeVito, Frankie Valli, Nick Massi, and Bob Gaudio — throughout their rise to fame full of everything from chart-topping songs to familial strife. Throughout the musical, audiences see the Jersey Boys grow up and come into their own as a group to a score of songs known across all generations.
Each song brought on excited gasps of recognition from the audience — equal parts transported by the classic tunes and in awe of the strong vocals. As Valli, Canadian-born Jonny Wexler illuminated the Jubilee with charisma and showmanship, and his voice rang out in a style true to Valli's. Songs from "Sherry" to "Can't Take My Eyes Off You" stunned with their authentic sound and as a group, the Jersey Boys brought well-arranged harmonies to each new song.
The storyline of the show is a treat for those not well-acquainted with the history of the group and presents a nuanced view of their journey. From highs of hits and rambunctious nights to the lows of being on tour and leaving families behind and struggling in a sea of suffocating debt, the show presents a full picture of what it was like as the group evolved. Presented in four parts, aptly divided into seasons, each portion of the story is told by a different group member with its own perspective and charming idiosyncrasies.  
The chemistry of the group was brilliantly played out by the cast, who had a natural banter that transitioned smoothly into their numbers. From finally finding their sound and thriving celebrations of hits and chart-toppers to arguments and divisions causing cracks within the boys presented a complex and dimensional view of the story.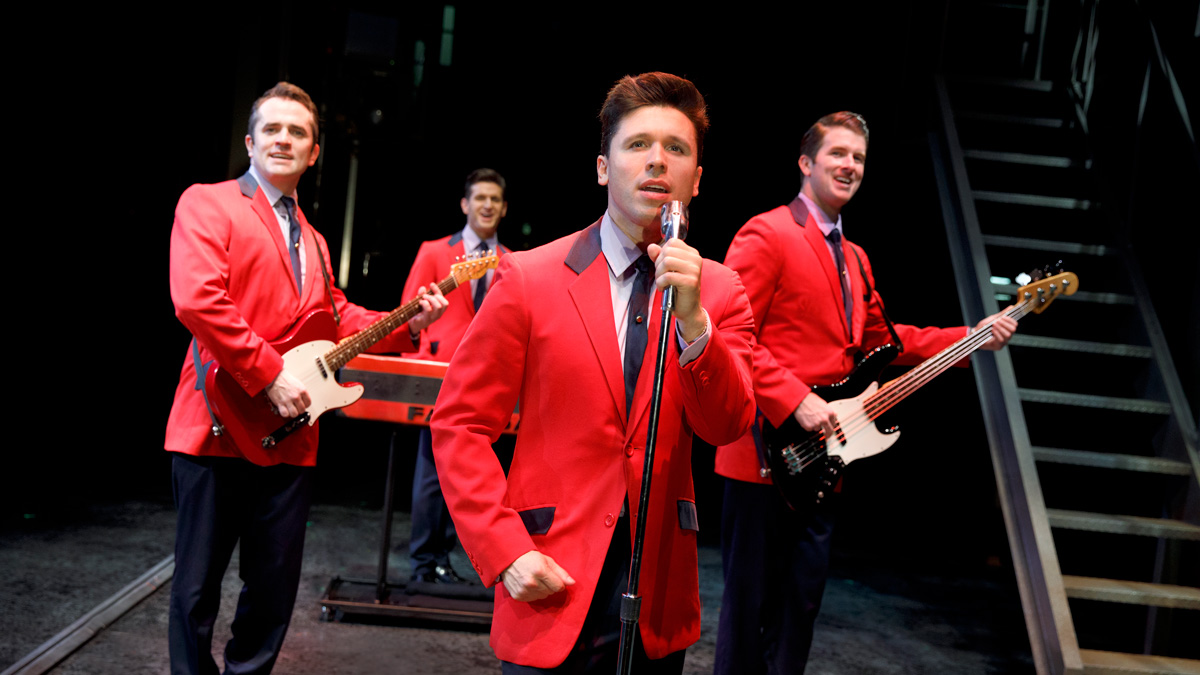 A simple set lighting shone throughout, from effortlessly placing the boys in the spotlight to dramatic washes of colour and flashes casting dramatic shadows. A clever screen element made for bright stylistic projections, including picturesque sunsets and sharp silhouettes and enjoyable footage of the cast on stage, seamlessly integrating what would have been televised performances by the original group.
The audience response to the iconic score spoke to the cultural impact of the The Four Seasons, as everyone from elderly couples to young children attending with parents were entranced by the four men onstage, singing and clapping in time to the red blazer-clad cast.
From stellar vocals to infectious shimmies, Jersey Boys at the Jubilee left the audience nearly echoing the iconic "December, 1963" — oh what a cast, oh what a night!