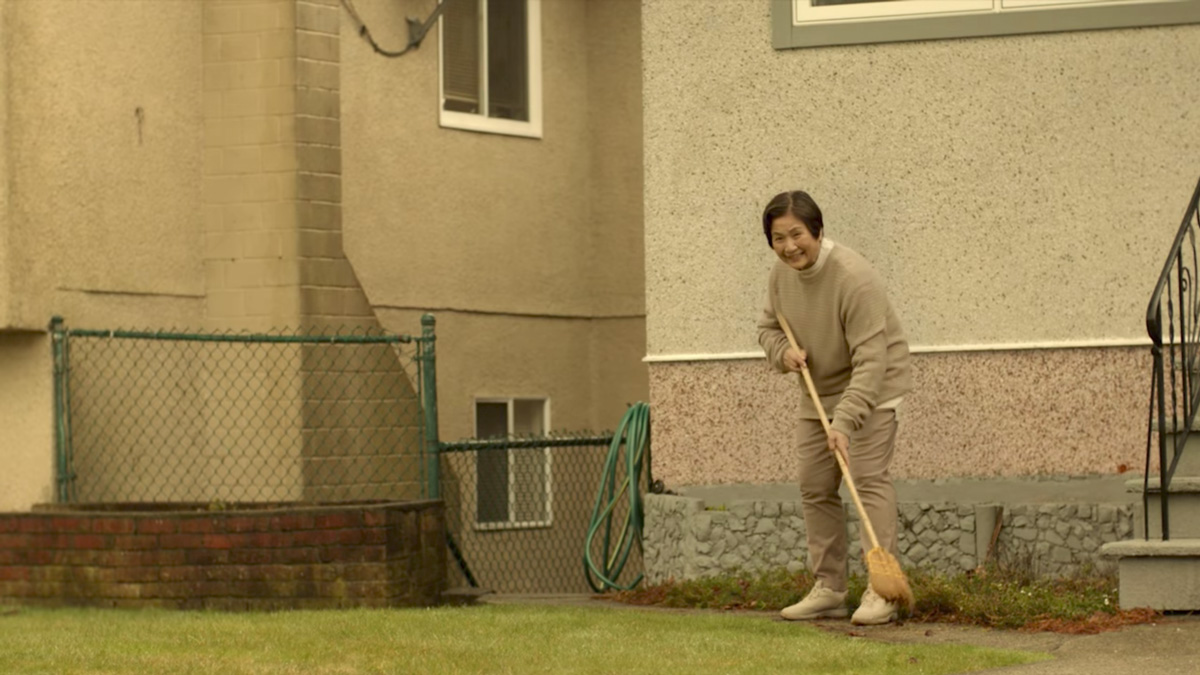 Meditation Park
Directed by: Mina Shum
Starring: Pei-Pei Cheng, Tzi Ma, and Sandra Oh
Premiered: September 8, 2017
http://www.edmontonfilmfest.com/
---
In what is obviously a personal story for director Mina Shum, Meditation Park attempts to capture the spirit of female empowerment embodied in a Chinese-Canadian family living in Vancouver, even if its execution is impaired by cliché and comedy.
Meditation Park follows Maria, a 60-year-old grandmother who holds reverence and obedience for Bing, the patriarch of a Chinese-Canadian family in Vancouver. She remains respectful and courteous to Bing in her domestic livelihood, but one day, she discovers an orange g-string in her husband's coat while doing laundry. With the realization that her husband has been cheating on her and that she has been utterly financially dependent on him, Maria decides to join her friends in selling parking space for the nearby stadium and embark on a journey of self-discovery and emancipation.
Maria's journey is not quite as radical or impassioned as one might expect, but after all, she is a 60-year-old kindly Chinese grandmother. With no work experience or applicable skills, she finds companionship in her fellow Chinese grandmothers and loving help from her daughter Ava, played by Sandra Oh. Ava offers a contrasting modern perspective that encourages her mother to act independently from Bing's demands. She tries to re-establish the status quo, even going as far as to ask a young transfer student to continue her affair to placate Bing and preserve their marriage. But eventually Maria begins to recognize her self-worth and disobeys him, finding her own voice and self-determination.
Bing, performed by Tzi Ma, is a critical portrayal, but nevertheless is sympathetic and understanding of why he is who he is. Bing is a controlling patriarch because of his need to provide and sacrifice for his family. He needs to be seen as strong and fearless like his father, who prospered during the Communist Revolution — even if that means disowning his son out of social embarrassment. Bing might not be the absolute image of the cruel male oppressor, but rather he was (maybe irrevocably) shaped to be this way much to the detriment of his wife, children, and grandchildren.
But I believe that it's Meditation Park's comedic trappings that hold it back from truly being something memorable. Don't get me wrong, comedy can serve films well in balancing the dark storm clouds of drama with slivers of relieving sunlight. However, there are hackneyed and clichéd moments that bring those moments down to common comedy fodder, like the cutesy scene where Maria is learning how to ride a bike with her daughter Ava, or the slo-mo shot of Maria and her stylish girlfriends walking the streets set to pop music.
Overall, Meditation Park is a good but serviceable comedy-drama which often gets bogged down by poor comedic moments, but gives enough nuance and awareness that the film lends emotional satisfaction and interesting perspectives into the lives of women in traditional Chinese families.