News
Campus Crime Beat — Oct. 25, 2017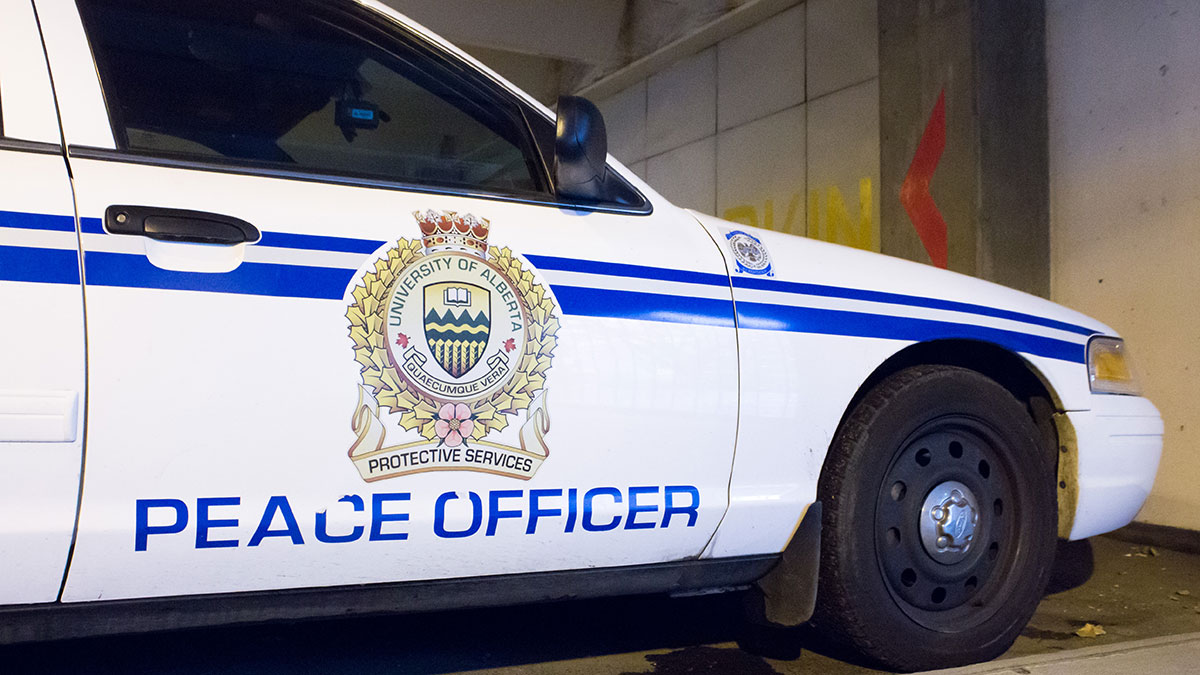 Bikes on Bikes on Bikes
It was late at night on October 18 when a student contacted University of Alberta Protective Services (UAPS), reporting they had just seen a man grab a bike from the north end of Edmonton Clinic Health Academy (ECHA). The man proceeded to ride away on a separate bike while carrying the newly acquired bike over his shoulder.
Officers responded to the call and stopped the individual for several traffic and equipment offences. They issued him a Provincial Offence notice for his bike equipment violation at the time. However, it could not be determined by the witness who the owner of the bike was, or even if the bike had been stolen in the first place. The man was released without further issue by UAPS.
Retail-Related Rage
A faculty member of the School of Business reported an older man yelling and swearing at another staff member in the early morning of October 19. The aggressor left the area before UAPS could attend, but he did not evade justice for long. The man was soon found in Main Quad. He acknowledged his outburst at the staff member. He didn't have any university affiliation or any history with UAPS. The officers warned him for his expression of anger, and proceeded to escort him from the university.
Dreams of Sleep
A university staff member called to report a man sleeping in a stairwell in the Clinical Sciences Building (CSB) in the afternoon of October 19. Peace Officers arrived, and the man identified himself as someone known to UAPS. The man had a history of sleeping in CSB, and officers let him go with a warning. However, they saw him circle back and re-enter the building again. Upon return, he was formally told he was trespassing and escorted off university property.
Combative Name Calling
A student called UAPS the evening of October 19 to report a man yelling racial slurs towards cleaning staff in ECHA. Officers soon arrived and spoke with him. He was found to be a trespasser, and seemed to be under the influence of narcotics.
His behaviour became increasingly aggressive towards the officers during his interaction with UAPS. Once the officers tried to remove him from the building, he fought back. One officer received a minor injury. The trespasser was arrested and turned over to the Edmonton Police Service (EPS).
Discovering New Depths
UAPS was called by Edmonton Fire and Rescue to assist with traffic control along Saskatchewan Drive the evening of October 20. However, upon arrival, it appeared that three intoxicated youth had wandered into the forest reserve area to "go exploring," when they became lost and could not climb back out. One youth was transported to the hospital with minor injuries, with the other two being turned over to EPS.
If you notice any suspicious activity on campus, call University of Alberta Protective Services at (780)492-5050, or Edmonton Police Services at (780)423-4567. In an emergency, call 911. Check back next week for more crime news.