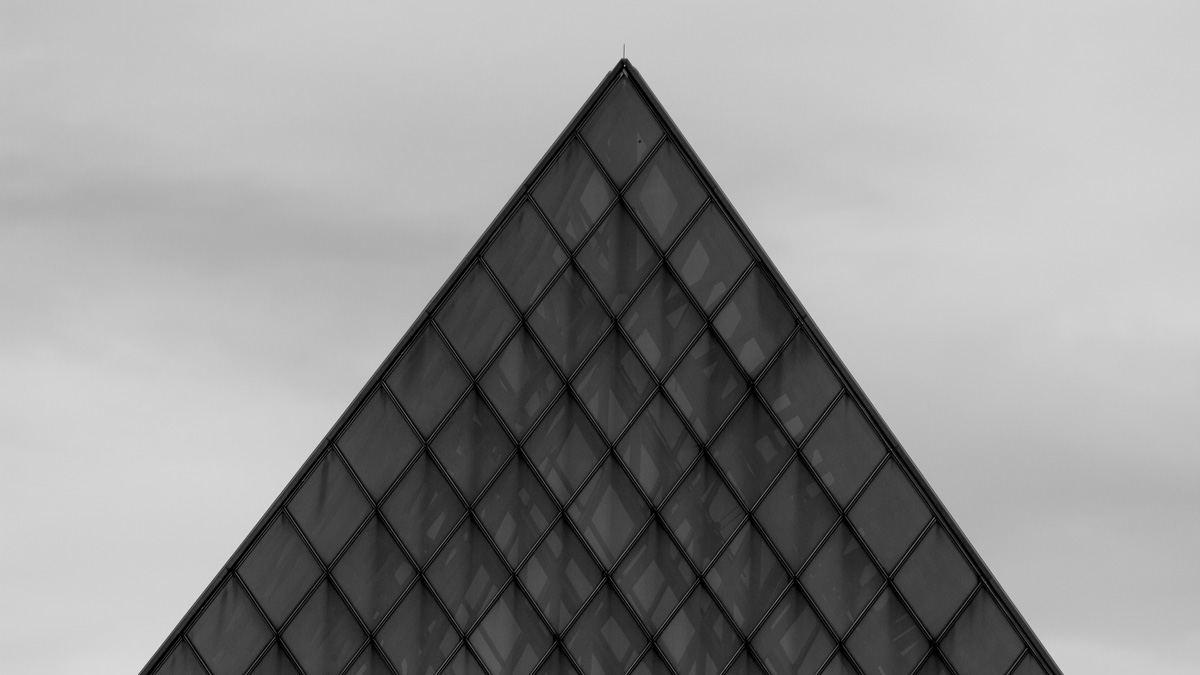 On October 16th, Edmontonians will head to the polls to vote in the 2017 municipal election. Voters will be able to cast their ballots for school trustees and city councillors, as well as deciding whether or not to re-elect the mayoral incumbent, Don Iveson, for a second term, or to elect one of his ten declared opponents.
If voter turnout rates are anything like they have been in previous years, however, most people will stay home.
City Council is composed of the mayor and twelve city councillors, each representing a ward of Edmonton. Those thirteen people make decisions about everything from major infrastructure projects like bridges and stadiums, to local services like police and the fire department, to transit services like the proposed LRT expansion.
Edmonton's 2013 municipal election saw an abysmal turnout of only 34.5 per cent. For the last ten years, the city's election turnout has hovered around 30 per cent, meaning that about 70 per cent of Edmontonians have consistently chosen to avoid municipal polling stations. In 2013, a total of 405,553 eligible voters neglected to cast a ballot in the municipal election.
Professor James Lightbody of the University of Alberta, a specialist in local government, believes that the advantage given to incumbents in municipal elections reduces the motivation for voters unhappy with the status quo.
"What would motivate you to go to a polling station knowing that the incumbent has an 86 per cent chance of being returned?" asks Professor Lightbody. "In a non-partisan ward election in big cities in Canada, the incumbents are re-elected at a rate of 86 per cent. We have more turnover in a coffee pot at Tim Horton's."
In Edmonton, as in most other major North American cities, municipal politics are non-partisan, meaning that candidates run as individuals, not officially affiliated with any political party. This means voters have no choice but to research candidates individually, and often have to re-examine the candidates every single election.
"You can't just vote for who mom and dad always voted for, by political party," says Mayor Iveson. "You actually have to do a bit of research, you have to learn a little bit about the candidates, and that does take a little bit more work. Not everybody does it. But it's incredibly important."
Researching individual candidates is a little more work, but the City of Edmonton's website includes an Elections page with all the information a new voter could need about how to register, where to vote, and when candidate forums are being held. The website also includes a ward map for voters who are unsure which district they are living in, a list of candidates, and an intro video titled "Your Guide to the Edmonton Election" that can be viewed in seven different languages.
People who vote in the very first election they are eligible for are statistically more likely to become lifetime voters, regardless of what level of government that first election pertains to. A study published in the American Journal of Political Science showed that subjects who were reminded to vote in the 1998 general election were more likely to do so than the control group, but they were also more likely to vote in the 1999 local elections, and in other subsequent elections afterwards.
"It's really important to form the habit of voting now," says Mayor Iveson. "I also encourage people to get involved, volunteer, go ask questions at forums, engage on social media, and then make informed decisions. Ask tough questions, and make informed decisions."
"Students are citizens too, and have a huge stake in the city-building that's going on in Edmonton."
 Navneet Chand is a first-year student at the U of A who was recently appointed to the General Assembly of the City of Edmonton Youth Council. The CEYC is an advisory body to City Council, made up of students aged 13 to 23, and part of their mandate is to increase the involvement of youth in government.
Chand agrees that the lack of youth engagement is partly due to a lack of party politics. "People, especially youth, find it very interesting to see different parties going at each other, in provincial and national politics, where a certain party holds a specific view," says Chand. Chand also believes that a lack of media attention on local issues contributes to a lack of engagement.
 "We see more international and national politics taking the spotlight," he says. "(Municipal government) is just not something that youth in Edmonton see readily, it's not something that I see readily."
Though they may often go unnoticed, there are many decisions made at the municipal level that impact the lives of Edmontonians, and particularly students at the U of A — such as the implementation, and the continued renewal, of the U-Pass.
The University of Alberta first launched the U-Pass program in 2007, after five years of negotiations with the City of Edmonton. By the time it was implemented, the U-Pass had "almost become a joke on campus" after dozens of U of A Students' Union representatives had promised, and failed, to get the program going. Samantha Power, the SU president for the 2007-08 academic year, finally oversaw the change, with 84 per cent of students voting in favour of the U-Pass.
The continued existence of the U-Pass depends on whether the City of Edmonton continues to support the program. Currently, the city is subsidizing the cost of transit for students.
In every election cycle, the city has a chance to impact students' lives in ways that range from the accessibility of recreation services, to affordable housing, to ensuring that the garbage gets picked up every week. Chand's work with the CYEC even includes hosting yoga sessions in Churchill square, as a way to promote both mental and physical health.
Lightbody believes that the importance of local government is often overlooked.
"The British call (municipal politics) the low politics, as opposed to the high politics of war and peace and currency exchanges, but it's the local decisions that affect basically everything about how we lead our normal, daily lives," says Lightbody. "And assuming that Kim Jong-Un doesn't make us glow in the dark, we still need water, we still need roads and parking. Virtually everything you do in life is some way or another the product of city politics."
The 7.8km expanse of the Downtown Bike Network was recently completed. Councillor Ben Henderson, the councillor running for re-election in Ward 8, which includes the University of Alberta north campus, says he is eager to bring a similar project to the university area. The century-old Walterdale Bridge is in the midst of being replaced. The City of Edmonton is currently in discussion with Northlands and the Edmonton Economic Development Corporation about the possibility of a merger, bringing the three groups together to develop the area surrounding Coliseum Station, in addition to other development proposals for the station itself.
 Notable infrastructure projects include the city's $1.8 billion investment in the Valley Line transit expansion. The new transit line will be the single largest infrastructure project in the city's history, connecting Mill Woods to Lewis Farms after crossing through downtown Edmonton, and bringing accessible public transit to many communities that used to only rely on outdated bus routes.
 "It was a real struggle for a number of years to get the city to commit to actually expanding the LRT," Henderson says. "This is a city that for a good chunk of the 50's, 60's, 70's, and 80's thought that the car was the answer to everything. (Transit development has) really tangible benefits for people, both in their everyday lives but also in terms of the kind of city we want to have in the future."
Steve Shewchuk, another candidate for mayor, echoes Henderson's sentiment that voters need to be invested in the city's development.
"There's nothing in life that's free. There's a cost to the taxpayer, and in the end you have a say in what's good for the future of Edmonton."
Data collected in the 2017 census showed that Edmonton's population growth rate has exceeded the national average over the past five years, and is likely to continue that way. Since 2011, Edmonton's population has increased by 13.9 per cent, marking an influx of over 100,000 people. This rapid expansion means that the next few years of Edmonton's growth will have a dramatic impact on the city's future. The city council that is elected this October will play a large role in shaping that growth. Mayor Iveson says that this is what makes the upcoming election so exciting,
"We haven't always thought like a big city, and we haven't always built like a big city, but we'll be a million before you know it, and in the next generation this region will reach two million. So we've got to start making decisions around things like the aggressive growth of our rapid transit system, as well as building a denser and more vibrant inner core of the city."
One way to be a part of major city decisions shaping the next quarter-century is to vote in the October municipal election.
"If you want to send a message that politicians don't have to care about the stuff you care about, then don't vote," Councillor Henderson says. "It's much harder to fight for people you know aren't going to be there for you at the ballot box."
---
Voting 101
Your address determines your voting station on October 16, so you should get a "Where to Vote" information card in the mail. If you haven't received one, you can also enter your address on the Edmonton Elections website to be directed to the correct voting station.
If you aren't available to vote on October 16, there are also advance voting stations open across the city from October 4 to October 13.
Additional information about valid ID, where to vote, and how to vote is available on the Edmonton Elections website.
In order to vote you must:
Be 18 years old or older
Be a Canadian citizen
Be an Alberta resident of
at least 6 months
Bring valid identification to the voting station, proving that you are who you say you are, and that you live in Edmonton.
Valid ID includes:
Driver's License
Utility Bill
Bank Statement
Insurance Pink Slip

The following does not
count as valid ID:
Passport
Student ID
Employment ID
---
2017 Candidates for Mayor
According to Bouchier, she is the first Indigenous woman to run for mayor of Edmonton. A long-time resident of the city, Bouchier has assisted organizations like Victims of Crime Support Services and the City of Edmonton in bi-cultural competency training. "Increased representation of diversity on city council" is a key element of her platform.
Formerly the Liberal candidate for Edmonton-Mill Creek, Butler is a MacEwan alumni who owns a printing company and is also a custom home builder in rural Alberta. His campaign is centered on "responsible building," "tax freezes," and "hard work."
Ron Cousineau 
Cousineau is a former partner in Oil City Energy, now retired. Some key issues of his campaign are reducing taxes and increasing water quality for the city.
Frost is a general contractor, business owner, and ESL teacher. Formerly a Ward 6 candidate, she has 27 years of "community service work" under her belt. "Hard work and honesty" underpin her campaign.
A U of A Political Science grad, Iveson was first elected Mayor in 2013 after serving two terms as city councillor. His platform goals include building an "uplifting," "green," and "prosperous" city.
Formerly a Wildrose candidate in Edmonton-Glenora, Koziak is a U of A Engineering grad and the general manager of Chateau Louis Hotel and Conference Centre. He has experience as director of various associations, including the Kingsway Business Association.
Ligertwood is a business owner, music venue operator, and political analyst. Ligertwood is also a lifetime resident of Edmonton, and his campaign centers around wanting to improve the city's "services and social commitment."
Mak is a NAIT graduate, working as a city inspector and realtor for many years, and has experience volunteering with various businesses and non-profits in Edmonton.
Mughal is a business analyst with four years of experience working at the City of Edmonton. He has experience mentoring professionals through the Edmonton Region Immigrant Employment Council, and as a member of the Inter-Racial Alliance team of Edmonton. "Accountability," "transparency," and "fairness" underpin his campaign.
Nikolic's platform promotes support for local businesses, public transit expansion, and helping make it easier for citizens to access municipal facilities.
Shewchuk is a small business owner whose campaign centres around promoting "efficiency, transparency, and accountability" on City Council, ensuring that "tax money is spent wisely and effectively."
Stephens is a small business owner who says he has proposed various ideas and projects to City Council in the past. Stephens' central platform point is improving council's fiscal practices.
After working as a registered nurse for several years in India, Thomas immigrated to Canada and began work in law enforcement. His platform includes improvements to infrastructure, increased safety measures, and a cap on municipal spending.