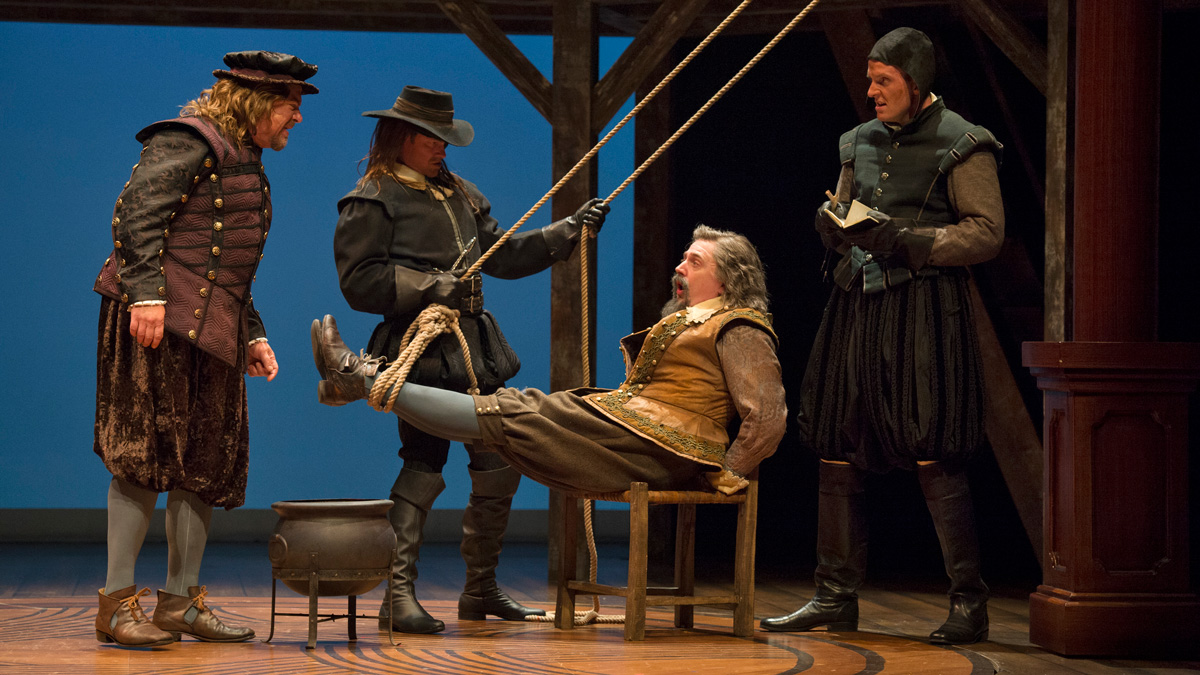 What: Shakespeare in Love
Where: Citadel Theatre
When: September 16 – October 8
Tickets: Purchasable online; prices start at $25 each
---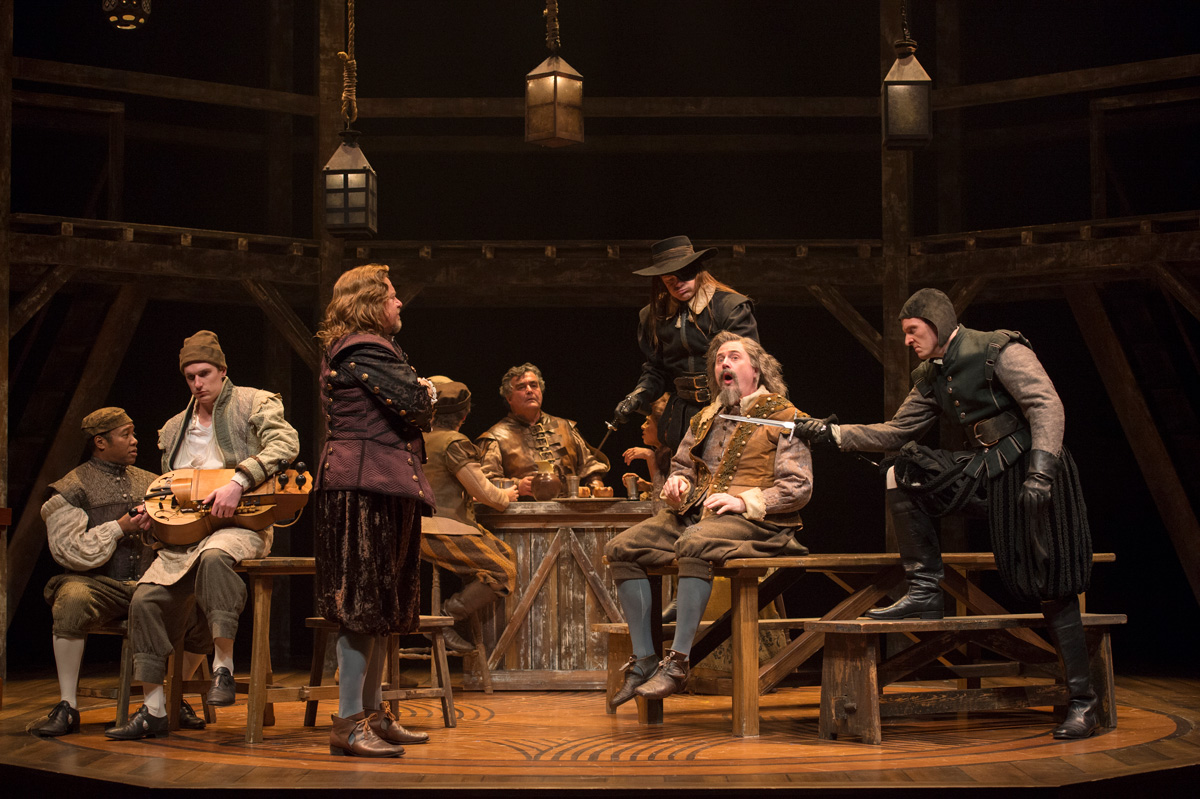 To see or not to see? That is the question. And the answer regarding Citadel Theatre's production of Shakespeare in Love is "definitely see." You should go see it — that's what I'm getting at.
Shakespeare in Love tells a tale of, well, William Shakespeare falling in love. Based on the 1998 film of the same name, this story is a comedic, heartfelt venture that shows us the life of Will, struggling to write plays and explores the politics that ensue when a poor writer longs for a merchant's daughter. This is all supported by a strong, diverse cast that makes the production just a whole lot of fun. (Also, there's a dog!)
From a technical perspective, the show is simple, but very impressive. The stage is never cluttered and it is always apparent what the setting is. Each transition lasts no more than a few seconds and the transitions themselves are really cool. Two large columns on the stage glide to different positions, and the stage features a large rotating wooden platform that enhances the choreography and is used to seamlessly transform the scenes. There's also a boat that moves around the stage at one point. It moves so steadily and smoothly — I have no idea how they did it, but it looks so freaking cool.
Moving onto the cast: the entire company performs spectacularly. Our titular character, Shakespeare (marvelously performed by Andrew Chown) mixes a fun Victorian aesthetic with the persona of a struggling artist. After failing to find a word to complete a passage he is writing, he briefly paces and lies flat on the ground — and wow, is it ever relatable. The chemistry between the cast is very strong, as shown by the many very long kisses between Will and other characters and the very complex and spectacularly executed blocking in some of the scenes. Sizzle, a handsome three year old Miniature Australian Shepherd, plays as Spot the Dog, and even Sizzle kicks butt in the performance. Everyone seems comfortable in their roles and perform splendidly as a group, be it comedically or in the play's sweeter moments.
Overall, the play's direction is really well done. Softer moments feel earned and sincere, while the comedic moments are often genuinely funny. This show legitimately has some of the best physical comedy I've ever seen on a stage. Every moment feels well paced and holds your attention. This is Daryl Cloran's directorial debut at the Citadel, and if this show is any indication of what he can put together, this season's productions are going to be great. Everything from the set to the fabulous costume design helps effectively tell the very fun story of Shakespeare in Love. You won't be disappointed when you go see it. And did I mention there's a dog?!
Shakespeare in Love is playing until October 8th at the Citadel.