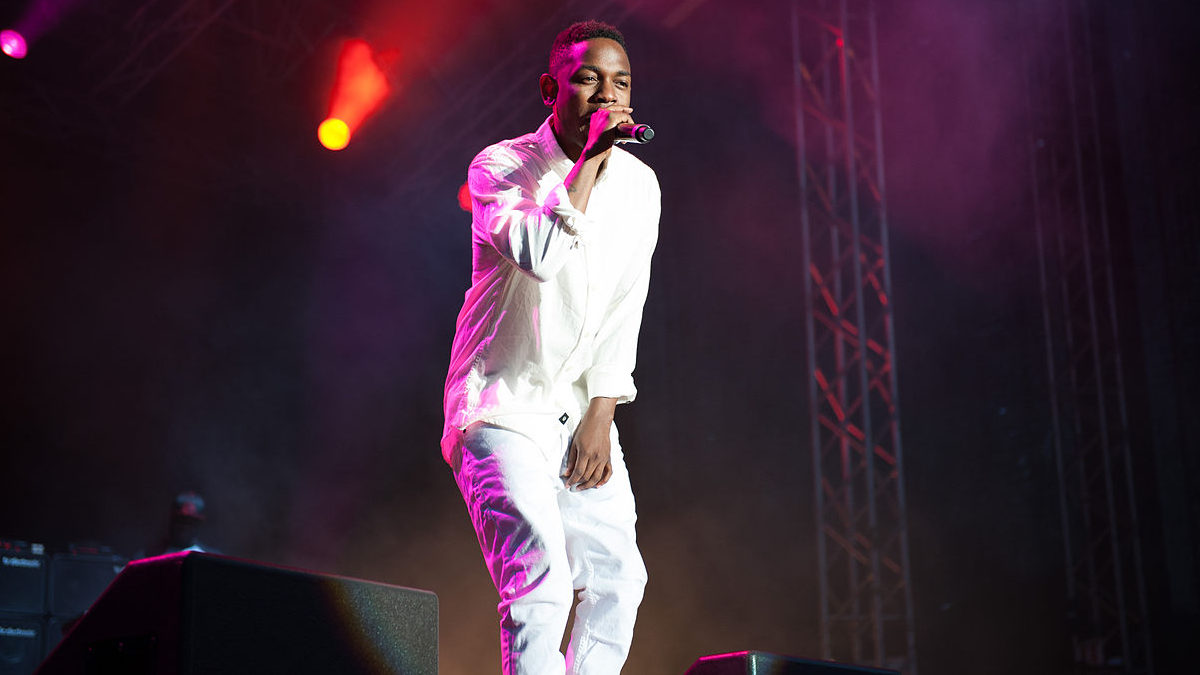 Editor's note: This is the writer's aural journey listening to the tracks of Kendrick Lamar's DAMN. in order.
So I was takin' a walk the other day, and I seen a man — a quiet but intensely observant man — pacin' up and down the sidewalk. He seemed a bit restless, as if he had something important he needed to tell someone.
So after watching him for a while, I decided to go over and pick his brain.
"Hello, sir, can I be of any assistance? It seems to me that you have a lot on your mind," I said.
He replied, "Oh yes, I do, but it's gonna take a while to tell."
"Well, I have all day," I said — to which he pulled out a gun and pistol-whipped me straight on the head. ("BLOOD.")
When the track changed, I found myself enveloped in highly-charged aural atmosphere. Like the hypnosis scene in the movie Get Out, I found myself confronting the same man — I call him Kung Fu Kenny, but the public knows him as Kendrick Lamar. Through the tracks of DAMN., he proceeded to tell his story in multiple parts. Listening to songs like "DNA.", "YAH.," and "ELEMENT.," I was shown the pride in my heritage, I was told of the complexities present in my DNA, the humanity of my being, and the humanity of those who look like me. The presentation was so energetic and effective that I immediately became restless.
Having exhausted his personal truths on emotions ("FEEL."), loyalty ("LOYALTY," FEAT. RIHANNA.), and pride ("PRIDE."), Lamar delved into political and social commentary. Here, he recounted the story of a friend whose son had been killed, reaching out to him for advice on what to do — to which Lamar admitted that if the roles were reversed, he would have killed whoever had taken his son from him. "Ain't no Black power when your baby killed by a coward" ("XXX. FEAT. U2.). I could relate to the dilemma, the honesty.
Near the end of our time together, Lamar revealed more about himself, detailing his fears at various distinct stages of his life. Through his effective delivery and storytelling — he kept me engaged the entire time; I could feel the fear in his voice: "fear of losing creativity" ("FEAR."). He left the best story for last: a profound tale about how his father would have been killed by Anthony "Top Dawg" Tiffith, his label's CEO, many years ago ("DUCKWORTH."). It's a tale of how Kenny's life would've been drastically different if other choices had been made, and with it, the theme of humility that had been present throughout the whole album is brought full circle.
I came away with an understanding of Kendrick's complex humanity, filled with contradictions, fear, and much more.