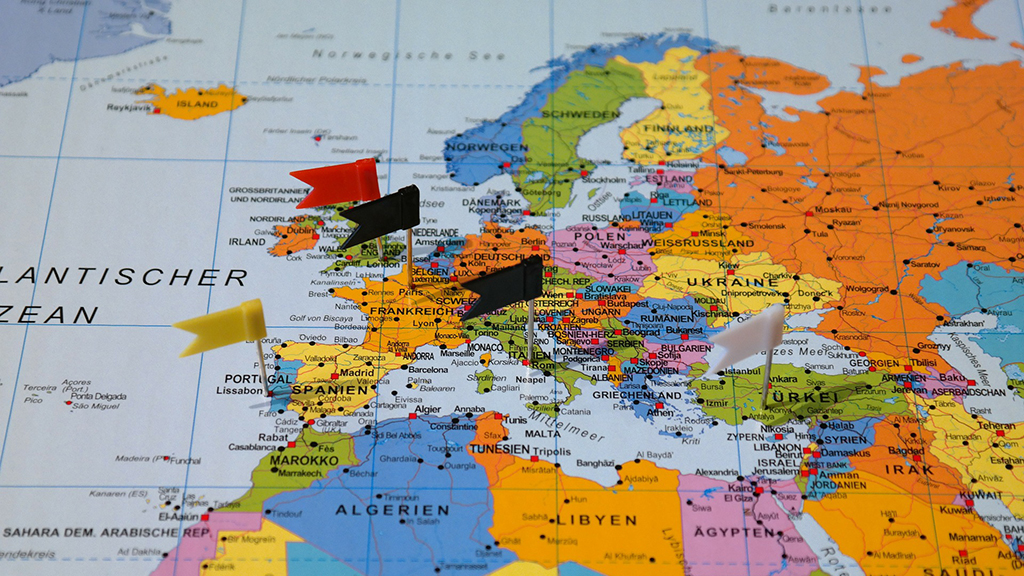 Many students dream of studying abroad during their degrees, but for Nikki Hein, that dream turned into a nightmare.
Hein applied for an exchange to Ludwig Maximilian University of Munich (LMU) in Germany for October 2016. Through a series of miscommunications, lack of communication, misinformation, and a lack of assistance, Hein ended up not completing the physical exchange in Germany and losing a significant amount of money in the process.
Participating in an exchange or study abroad program is long ordeal. Students have to apply to the program through the education abroad office at the U of A, select a few host university options, and become nominated by a university. Then there's scholarships to apply for, and accommodations, visas, bank accounts, cell phone plans, work opportunities, classes, health insurance, and several other things to set up. Of course, these aspects differ from one country to the next and vary based on academic institution, so students need and should have the necessary tools and guidance for preparation to start their study abroad experience.
Unfortunately for Hein, she was misinformed about these tools, she didn't have the necessary guidance, and any preparation she thought she had — scholarships, accommodations, visas, work opportunities, insurance — fell apart.
All the complications seemed to stem from Hein wanting to travel with her husband.
She emailed the German consulate in Toronto to inquire about getting a visa for her husband and set everything up before leaving in the summer to travel Europe before classes started.
"(The consulate) didn't say anything about how I needed my visa first before (my husband) could apply," says Hein. "They just told me to make an appointment and come to Toronto."
In order to do so, however, they had to cancel their flights and additional travel plans.
"I cancelled my trip and got $500 of the $2000 back," says Hein.
When the couple arrived in Toronto, they were told that Hein's student visa paperwork needed to be sorted out first before her husband could apply for a spousal visa, but this was never communicated via email in the preceding weeks. And in trying to obtain a visa, an address was required for their stay in Germany. Hein had applied for housing at LMU back in February and she noted in her application that her husband would be coming with her. After not hearing back from LMU, she assumed there was no issue with her application. But when she tried to contact LMU in the summer to confirm the address for her husband's visa application, they told Hein her husband could not stay in student residence because he was not a student, and instead, they found her a different accommodation ­­— an accommodation that was three times more expensive than their intended housing and required a one-month advance payment in addition to an extra 600 euros for the first few months.
"During the four months after I originally applied for housing, (LMU) failed to inform me that I was ineligible," explains Hein. "I had to take (the new accommodation) because I couldn't stay in the current residence. Later I found out people were living with their boyfriends and girlfriends in residence and they just didn't say anything."
Although Hein didn't plan on the extra expense, she had funding from student aid, a scholarship from the U of A, and a scholarship from LMU. So, Hein and her husband ended up travelling to Germany to sort out the visa situation there.
"Their stipulation is if you don't have a visa, you stay for 90 days and then you leave," says Hein.
When they got to the Kreisverwaltungsreferat (KVR) — the visa place in Munich — Hein asked if a permanent resident of Canada could get a visa while in Germany and they said it wouldn't be a problem as long as her husband applied for health insurance, which he did.
"By the time we went back (to the KVR), the same people from the same floor and the same office said no," Hein explains.
In addition to the visa complications, the expensive housing situation proved to be even more problematic.
"I thought that even though this was a devastating blow to our budget and bank account, I could still survive in Munich because I was going to be paid for teaching English," says Hein. "But then I find out I can't get paid because I already had funding, which wasn't enough for the new housing."
Hein later learned that this was yet more misinformation, and she could have received additional payment for teaching English. But because she was told otherwise while in Munich, because her husband couldn't receive a working holiday visa to earn money to afford to pay for their expensive accommodation, and because they had to leave before the 90 days were up, Hein and her husband left Germany and went back to Edmonton.
Prior to leaving, Hein spoke to her professors about her situation and the remainder of her classes at LMU to which they granted her permission to not attend the classes but still complete the assignments. And the international office at LMU, after some back and forth, assured her she'd still receive credits if she completed her course work.
"I'm writing papers for my professors here to send them to Munich so I can still keep my credits," says Hein. "If I don't get credits, I give up my scholarships and my funding."
Once back in Edmonton, Hein received an email from the international office in Munich saying since she "decided to end her stay" at LMU, she can't receive credits, she has to pay back all the grant money she received so far, pay rent "at least until the end of February" even though they left right before Christmas, and pay for health insurance as long as she's still enrolled at LMU.
"The main kicker is that they want me to pay back all this money that they made me spend on this housing," explains Hein. "And if I had been dishonest and not said anything about (my husband living in student residence), I'd still be there and I planned to stay for a whole year."
The education abroad office at the U of A is working with Hein so she can receive credits and funding. The international office at LMU has continued to be confusing and provided Hein with multiple contradictory answers. She's frustrated.
"Them telling me one thing when actually it's different multiple times has completely screwed me over," Hein says. "I don't want this to happen to other people who have boyfriends, girlfriends, husbands, wives because they don't have information there for people, and even if they did, I feel like they'd still give them three or four different answers."