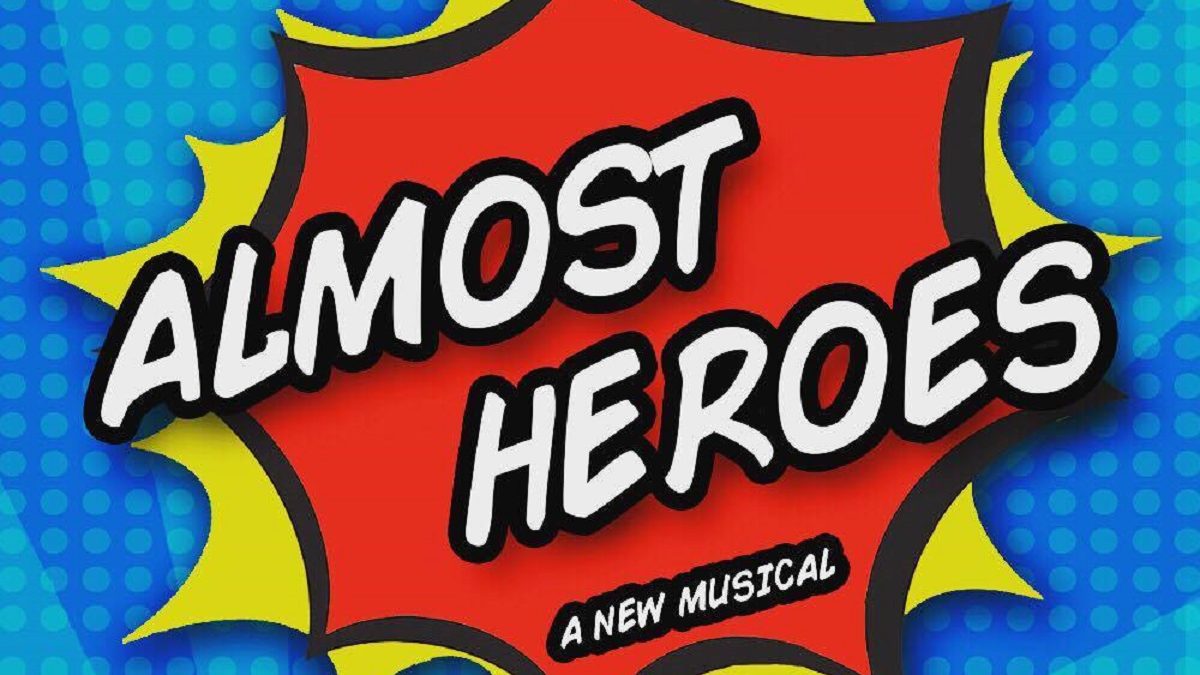 What do rock formations and theatre have in common? Normally, not much. But for one of Edmonton's newest theatre companies, it was a certain pet rock named Igneous and an inside joke.
The joke entailed a small, boring town that had no need for a superhero but, of course, had one anyways. The team of four young artists and friends originally didn't intend to create a company of their own, but six years into the serious development of their joke, the crew decided to make something of it, forming Igneous Theatre Productions to showcase their joke-turned-play, Almost Heroes.
"Everything started as a fun passion project to begin with, but then it snowballed into something we actually ended up being really proud of," says Sue Goberdhan, one of the founding members of Igneous Productions. "The company is built out of my basement, mostly. The only thing better than getting to hang out with your best friends all the time is doing it for a living."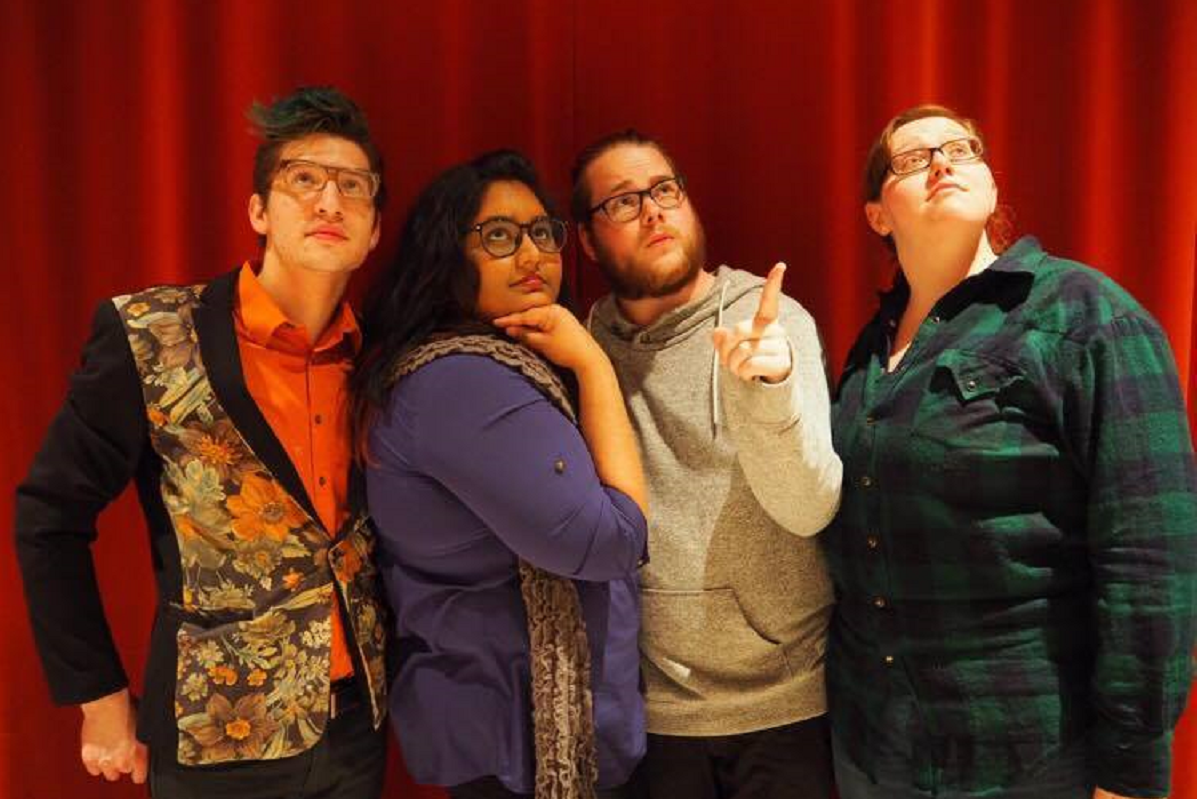 While the young artists may be on their first trial run together as Igneous, this is far from each member's first experience in the theatre community. Goberdhan herself holds a diploma in Arts and Cultural Management from MacEwan and is currently working towards a combined Bachelor of Arts/Bachelor of Education degree at the University of Alberta. Kaleb Romano, the group's designer, holds a Bachelor of Fine Arts from ACAD in ceramics. Jessica Poole is in charge of the technical direction and holds a diploma in Theatre Production from MacEwan. Finally, in charge of musical direction is Matt Graham, who holds a Bachelor of Fine Arts in Jazz and Contemporary Music Performance from MacEwan. With all of their varied experiences, each recent graduate brings something unique to the dynamic team.
"We come from all walks of the art life, which is such an asset to the company," says Goberdhan. "But we still live in a constant state of aiming high and hoping not to fall on our faces."
There's no doubt that Igneous' founding members are younger than those of typical theatre companies in town, but that isn't stopping them from trying to live up to the artists they consider to be legends. According to Goberdhan, working on the same playing field as their legends has allowed them to come face-to-face with their heroes. As their debut show will teach its audience, you don't need to be extraordinary to become a hero.
"We're working amongst the people we've looked up to since we were kids, right?" says Goberdhan, citing big names like Edmonton's Jonathan Christianson and Linette Smith as her inspirations. "Our youth often makes us second guess ourselves, but it pushes us into a place where we have to do better."
As for where that push may drive them, the options are infinite. The Igneous team is overflowing with wild ideas and visions for their future, ranging from interdisciplinary art installations to children's theatre to adaptations of all kinds. Above all, the group values theatre that keeps you young at heart.
"Though you can't help the fact that you're aging, you can help how it affects your life. You can choose how much you grow up, and that's something we really believe in."
---
Catch Almost Heroes at a staged reading during NextFest in early June, or the full show at the Edmonton International Fringe Festival this August.