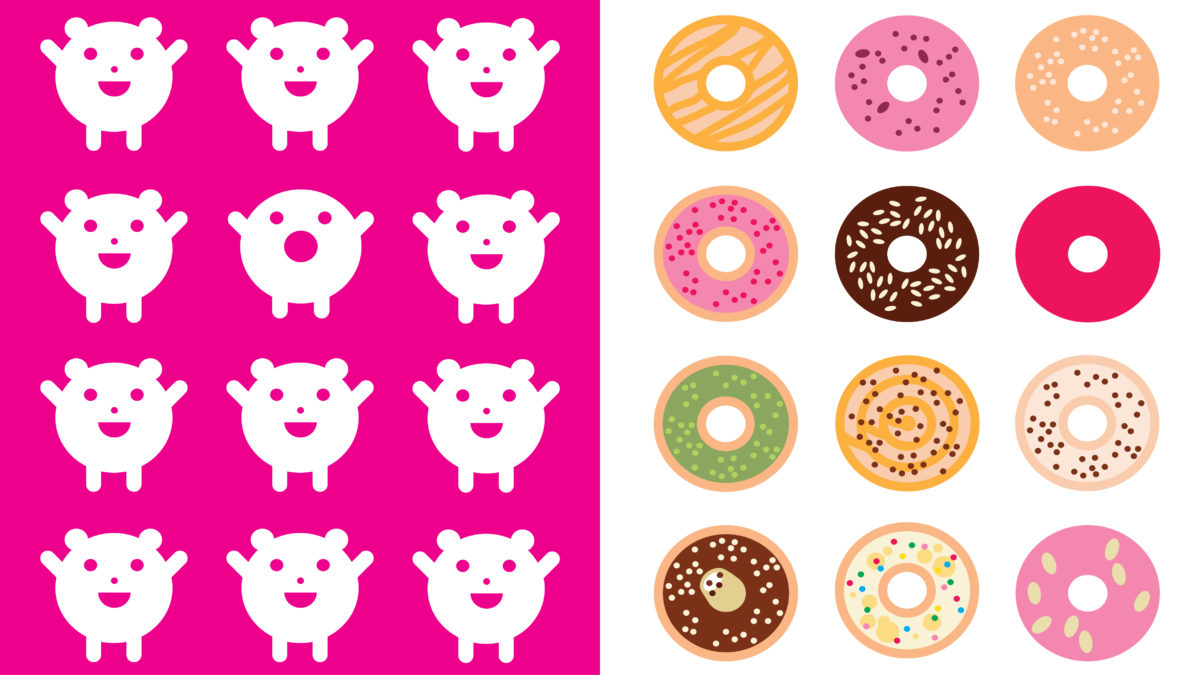 Customers snake around the store, gripping their wallets and anxiously chatting as doughnut after doughnut disappears from the six trays sitting neatly on the front counter. "Do they have more in the back?" asks one woman semi-rhetorically. Seconds later, workers wearing blue aprons bring in fresh platters of glistening, beautifully decorated dough, dissuading just about everyone's fears.
The devotion for Doughnut Party is palpable. Since officially opening on January 31st, the store has managed to gain a cult following among Edmontonians, who will gladly brave whiteouts in search of new and exciting food. For the time being, Doughnut Party only sells as many donuts as they make in a day. Once they're sold out of flavours, the employees have to close up shop — a problem partners Simon Underwood and Matthew Garrett say they're lucky to have.
"We couldn't gauge how well the business would do. We just crossed our fingers and hoped we wouldn't have to throw any doughnuts in the garbage. So far so good," laughs Underwood.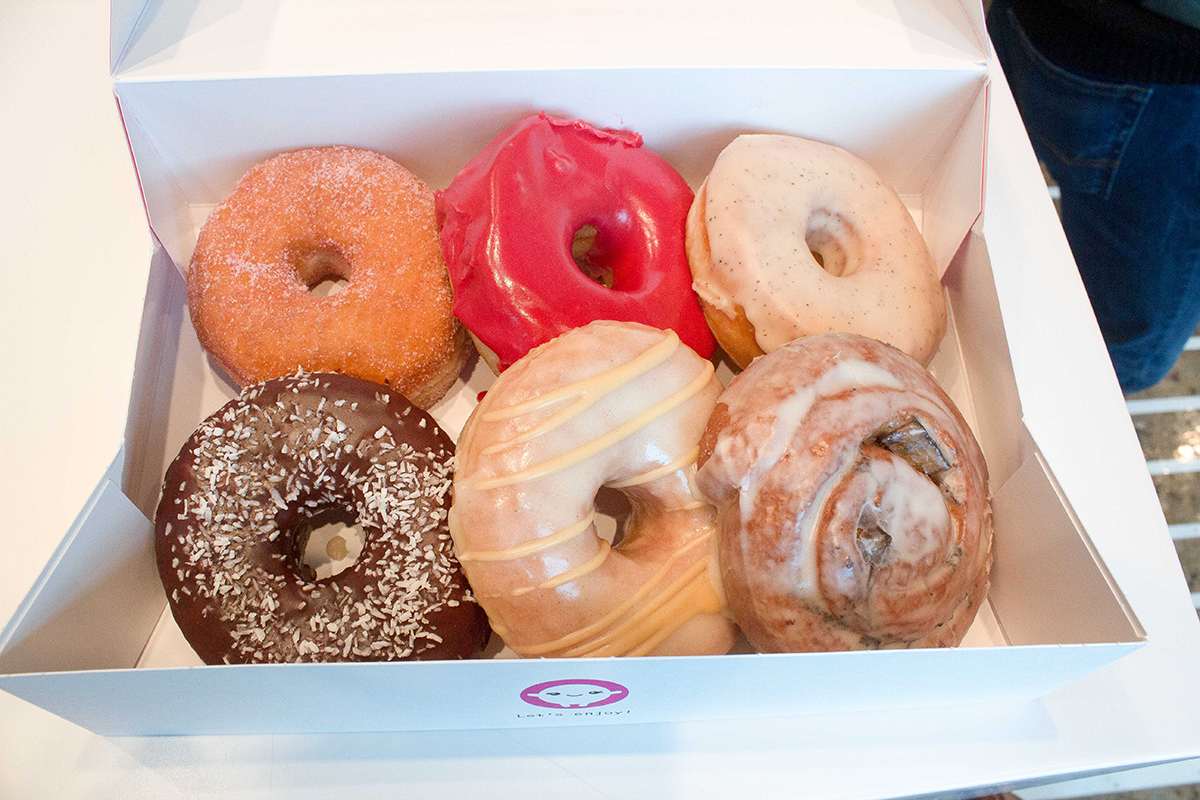 Of course, the enterprising pair are no strangers to the doughnut business. Their popular vegan brand Moonshine Doughnuts was created in 2012 and quickly evolved into a farmer's market favourite. When asked why the business partners didn't want to create a storefront for Moonshine, Simon explained that Doughnut Party was a completely different concept from its sister business.
"It all started in Japan about two years ago," says Underwood. "We were touring bakeries and dessert shops looking for inspiration and we ended up falling for the colours and cartoonish designs we saw. We wanted to make classic artisanal doughnuts with that kind of Asian flair, but it took six months for us to even come up with the name. We wanted to make it perfect."
Doughnut Party's flavours are nothing short of spectacular. Since opening, Edmontonians have flooded their social media accounts with such delights as raspberry-rosewater doughnuts and a smore confection that seeped dark chocolate down its sides. When I went, there were gold-flecked pineapple fritters, rhubarb crullers, and classic chai, caramel, raspberry, and simple sugar doughnuts.
The rhubarb cruller was an instant favourite, with just enough glaze to complement the sour pieces of rhubarb that became concentrated and juicy near the middle of the pastry. The classic sugar-dusted doughnut was also a stand-out, evoking memories of K-days, while the chai was perfect in its simplicity. Unsurprisingly, the packaging is just as sweet, with a little anime doughnut decorating the top of each hot pink pastry box.
Doughnut Party shares a kitchen with Duchess Provisions, which makes it difficult to ensure vegan and gluten free standards — but also gives the company a chance to use any leftovers that remain from Duchess Provision's cooking classes like marshmallow fluff or cookie crumbles. That said, all of their doughnuts are vegan friendly, and Doughnut Party plans on creating gluten-sensitive doughnuts for those with mild gluten intolerance in the near future.
The only things missing from this scenario are some tables and chairs, but that would defeat the purpose of the minimalistic Japanese design created for standing, not sitting customers. For now, Doughnut Party is everything it needs to be; a purveyor of fine artisanal doughnuts, a meeting place for food lovers alike and a perfect example of Edmonton's unique entrepreneurial spirit. As they say, taking a risk is the most Edmonton thing you can do.