Opinion
The Student Driver: 2017 Volkswagen Jetta Comfortline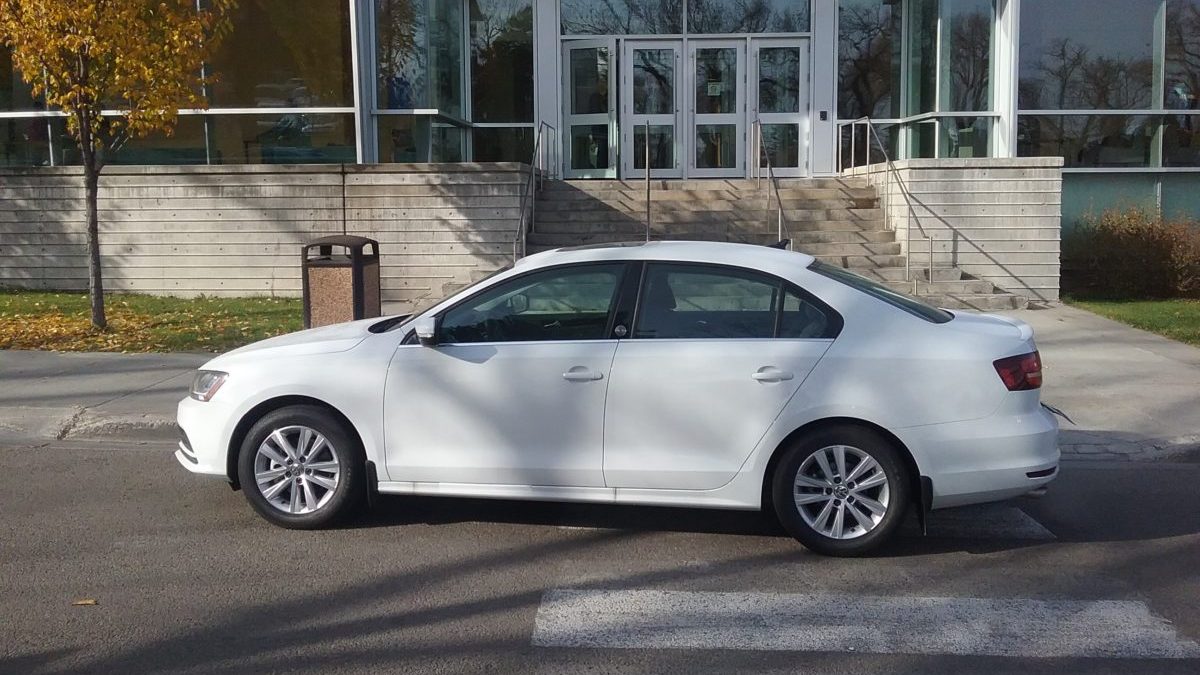 VW has taken a huge beating post-Dieselgate, with an $18 billion loss and slashing their diesel line in Canada.
For those who don't know, last September VW was caught cheating to make their diesels seem cleaner than they were. During testing the car would give erroneous data, thus artificially inflating how clean the car was. VW has always had a checkered past: by the 90s VWs were known as junk German cars and were about to wiped out of existence by the Japanese. Their Jettas were poorly designed, had bad fuel efficiency, leaked oil and were running obsolete technology. VW launched a turnaround, and by the late 2000s was the best-selling car company in the world. So, having owned a 1992 Jetta — it was bad — I wanted to see how much had changed, and why it's so popular with students.
The 2017 Jetta is a rather plain looking car. The hood is practically flat, and it isn't even as close to as curvy as some of its competitors. It's not ugly but it's not remarkable either. The xenon running lights are a nice touch, striking a bright white line through the headlight when you shift into drive.
When you open the car it is undeniable German engineering. The door pops open solidly and closes with authority — little details that are nice. The interior is streamlined, but unfortunately it does have a lot of hard plastic. Despite this, it's clear that VW has stolen some of its interior finishes from Audi, it's luxury affiliate. The wheel is nice, with a premium feel and the small screen behind it relays useful information like temperature and mileage. The large centre touchscreen is functional with knobs and buttons where you expect them to be.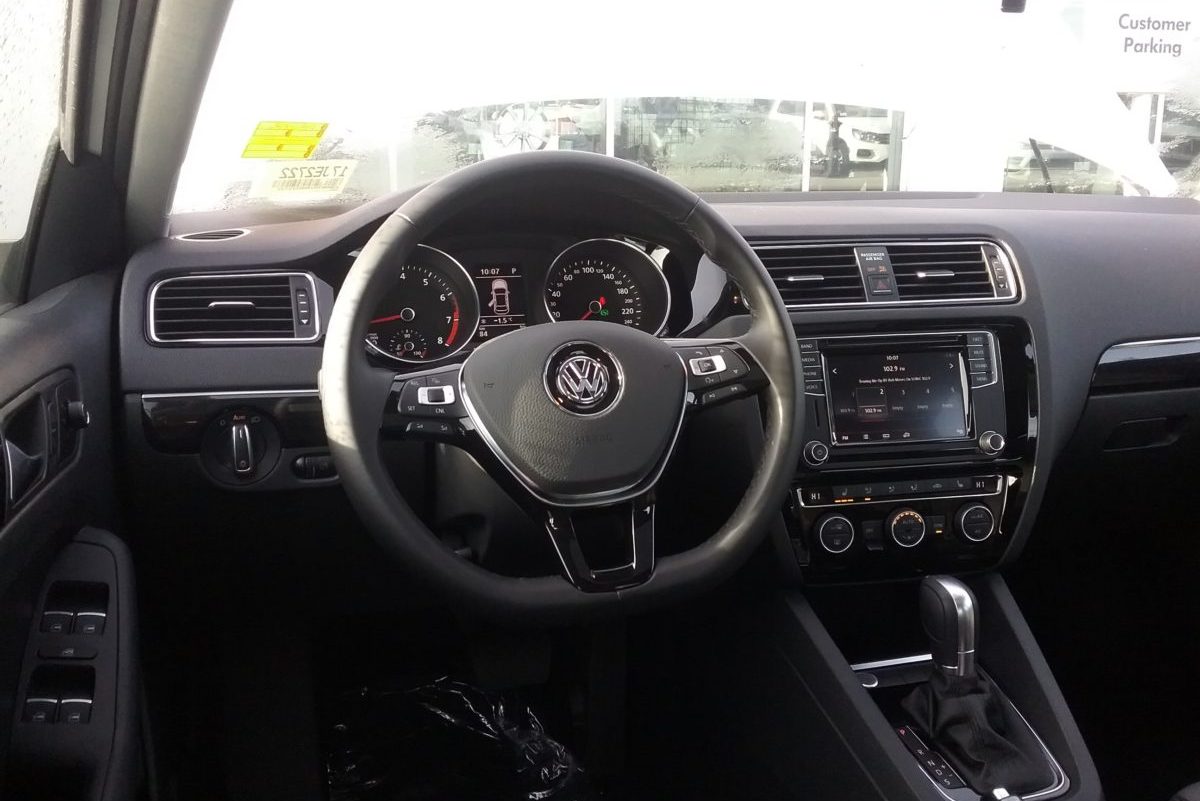 Build quality seems good, and the entire car feels securely sturdy. Seating is comfortable and space is good, with the rear seats being foldable for extra storage. Nothing otherwise notable. When I started the car with the start/stop button and stuck the car's shifter into drive, the car performed like what a German car should; planted and calculated.
Body roll is imperceptible, as the chassis is stiffer and the bumps are ever so slightly sharper than other cars. On the road the steering was pretty good but not stellar. The wheel was light but felt minutely vague when at centre, making you drive the car more conservatively (whether that's a good thing is up to you to decide). At the margins of the wheel it had some understeer and steering feedback was not as refined as I would've liked for a German car. What was great about the handling was the engine. Included standard for 2017 is a 1.4L Turbocharged engine which puts out 150 HP and 184 ft/lb of torque when mated to the six-speed automatic front-wheel drive transmission. 0-60 times are around 8.4 seconds. The engine was punchy from rest and was a blast to drive with no shortage of power for city driving. It had so much power that sometimes my front tire would slip. There was a small amount of turbo lag, but nothing to ruin your day. Fuel efficiency is rated at 6.0L/100KM city and 8.5L/100KM highway.
The car is very safe, with a steel unibody design featuring laser welds by robots. It has six airbags and multiple five-star IIHS safety awards. The Jetta is known to exceed many of the industry safety standards. While all new Jettas are made in Mexico (not Germany), the level of quality has not dropped as VW holds stringent standards across all factories. Warranties are a four-year/80,000km comprehensive, a five year/100,000km powertrain, and a 12-year paint, rust and corrosion guarantee. The only other car company that does that is Porsche.
Cars are undercoated stock at the factory (to prevent rust) which is something Japanese and American cars cut corners with. The 12-year rust and corrosion guarantee is something incredibly important to consider in Edmonton as the city applies 4 per cent salt to the roads (on top of the gravel). Any nicks in a car's paint will cause it to "bubble" like some wicked skin infection.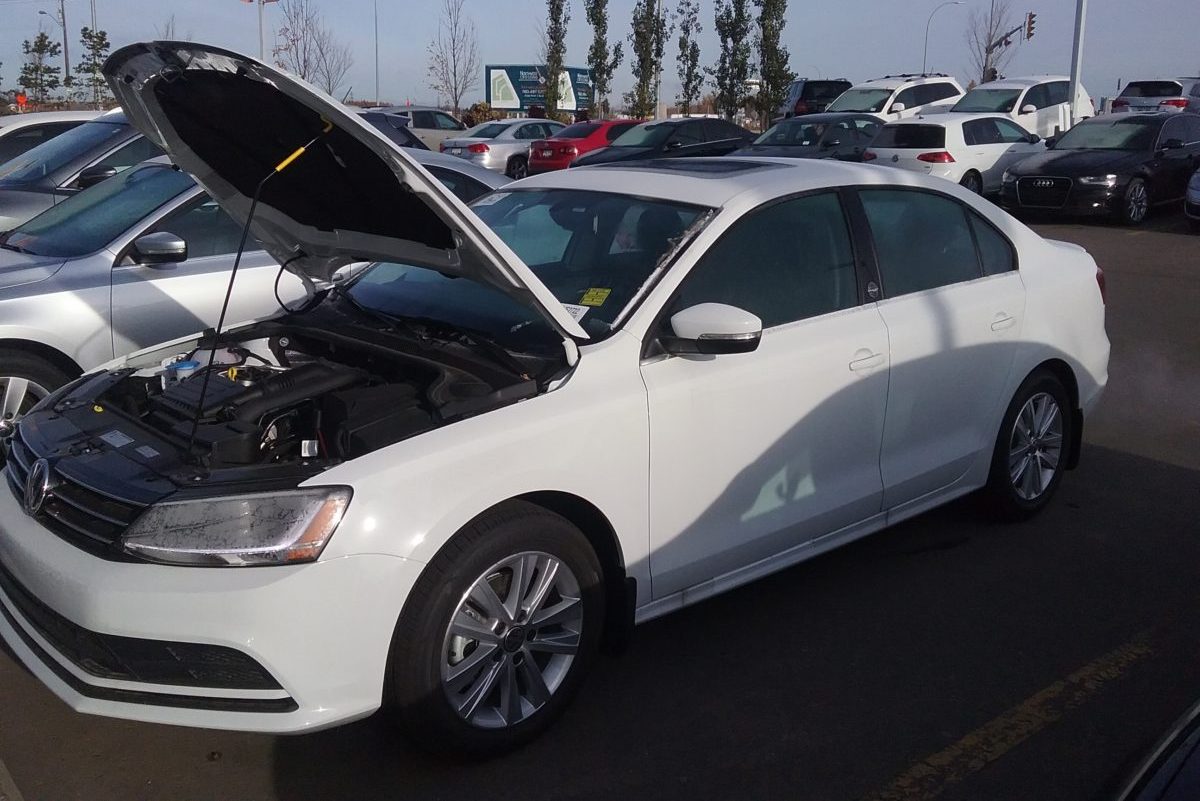 VW guarantees that won't happen for 12 years, and by then you'd probably have a new car. Without an undercoat, a car's chassis can be eaten away by rust like locusts to a field. Another positive is the decreasing costs of service for the vehicle. 20 years ago VWs were infamous for using expensive German-made parts and tools. Today the costs have come down but service costs are still higher than competitors. In all the 2017 VW Jetta is a good choice for someone who wants a car for commuting. The car has decent fuel efficiency, is backed by a rock solid rust-free guarantee, is punchy to drive and has a decent German interior.
If I could sum it up in a sentence: the Jetta is German quality on a budget.
Final Score: A-
Exterior: B
It's not ugly but I can't say it's as sexy as its cousin the Audi A4. Your mileage may vary.
Interior: B+
Good but not excellent. It's clearly a streamlined design with as few buttons and knobs as possible. The centre 6.6 in touchscreen is large but not remarkable. Everything works. Seats are comfortable and space is good. The only negative is VWs continuous use of hard plastics while the competition has moved to soft-touch surfaces.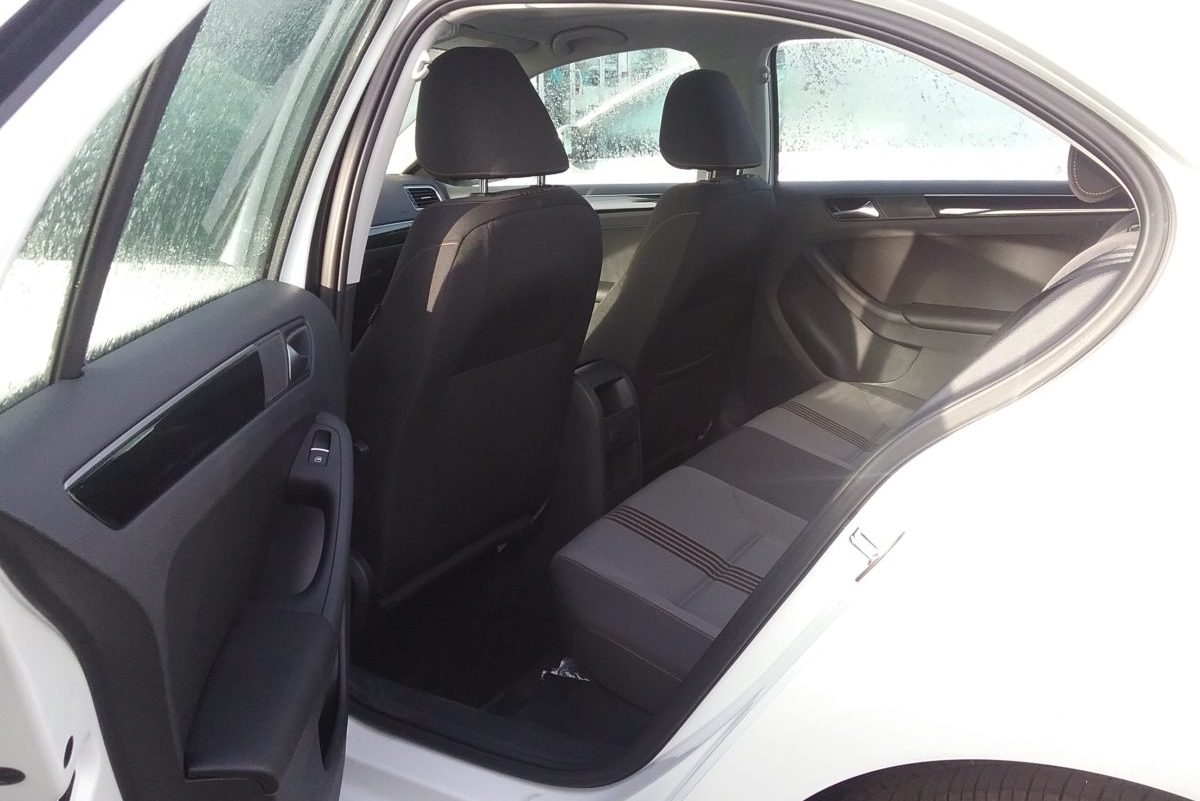 Handling: A-
Good but not great. The Jetta is on the bottom end of handling in the German department. When compared to a Mercedes, Audi, or BMW there's no real comparison but in its class it's sufficient. Steering is a bit vague and imprecise at the centre with understeer at the margins. It also doesn't point as well as say a Subaru Impreza or the Cruze. What makes up is the turbocharged engine and its feeling of "plantedness" endowed by German engineers. Yet, for what it's worth it'll get you from A to B and do it well enough for you to not notice a problem.
Safety: A
The car is very safe with its steel unibody design reinforce with laser welds. It has multiple five-star IIHS safety awards. Jetta's are safe cars (six airbags) and are known to surpass industry standards.
Value: B+
For $26,820 the Jetta I drove is getting up there. Granted, it is a German car which commands a German price. Inherently, VW is on the top-end of the non-luxury segment. While I like the car, value-wise I'm not sure if it's the best pick even with the 12 year rust warranty. It may be powerful but at nearly $27K before tax it doesn't have All Wheel Drive or any other "Killer Apps" as said best by Car and Driver. Couple with higher service costs I believe that there may be better options out there.