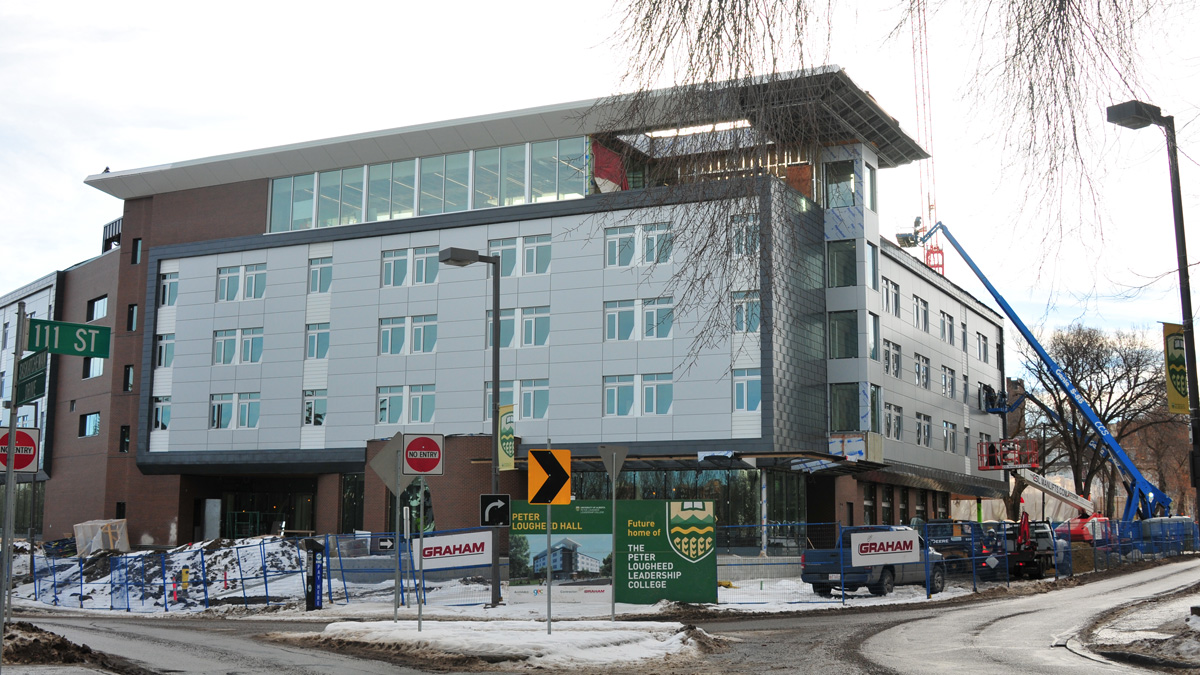 Approved at the March 17 the Board of Governors meeting, the rate structures for meal plans in the PLH and Lister have been set for 2017-18 year.
Peter Lougheed Hall
Students living in the Peter Lougheed Hall (PLH) will be paying $4,650 for their meal plan, $400 of which are "flex dollars" that can be spent outside the cafeterias.
Rahman was less positive about the meal plan approved for PLH, which was initially discussed at the February 28 meeting of the Board Finance and Property committee, citing issues with the plan's flexibility and the location of the hall in relation to campus.
"They're being forced to have most of their meals at Peter Lougheed Hall, which is isolated quite a bit from campus," Rahman said. "It's going to be tough if you're studying over at medical sciences and walk 15 to 20 minutes just to get lunch or dinner. It really is a negative impact on the student experience."
Rahman was also concerned that the proposed meal plan for PLH was based off a projected occupancy rate of 95 per cent, which he believes to be unrealistic and would have financial implications for the university. Rent at the hall, which includes the month-to-month cost of the meal plan, will cost between $1,900 and $2,050 per month for a one-bedroom or two bedroom space, respectively.
"I hope that the university takes steps to bring our housing costs more in line with what the market is giving students for options close to campus," Rahman said.
Lister
The declining balance meal plan approved for Lister means that Lister residents would be paying either $4,317 or $4,782 with $900 "flex" dollars that can be used around campus, with any unused funds to be returned to students at the end of the term. On the other hand, residents at PLH will pay $4,650 with around $400 in flex dollars when the residence opens Fall 2017, which is a reduction from the $5,920 projected in 2014.
Students' Union President Fahim Rahman said that he's worked closely with Vice-President (Facilities and Operations) Andrew Sharman's office to come up with a new plan for Lister residents following the failure to pass the all-you-can-eat meal plan at the Board of Governors meeting on December 21 last semester.
Rahman said he believes that students will be satisfied with the declining balance plan for Lister, and that the $900 in flex dollars available for students will give students the flexibility they're looking for. Moving on, he hopes to extend Lister dining hall hours which is currently set to close at 8 p.m.
"Right now it closes at 8 p.m. and that's really tough if you have an evening class that runs until 9 pm, that way you're not getting your dinner" Rahman said.
---
Editor's note: Rental rates advertised for the Peter Lougheed Hall include the cost of the meal plans. This article has been clarified to reflect this fact.