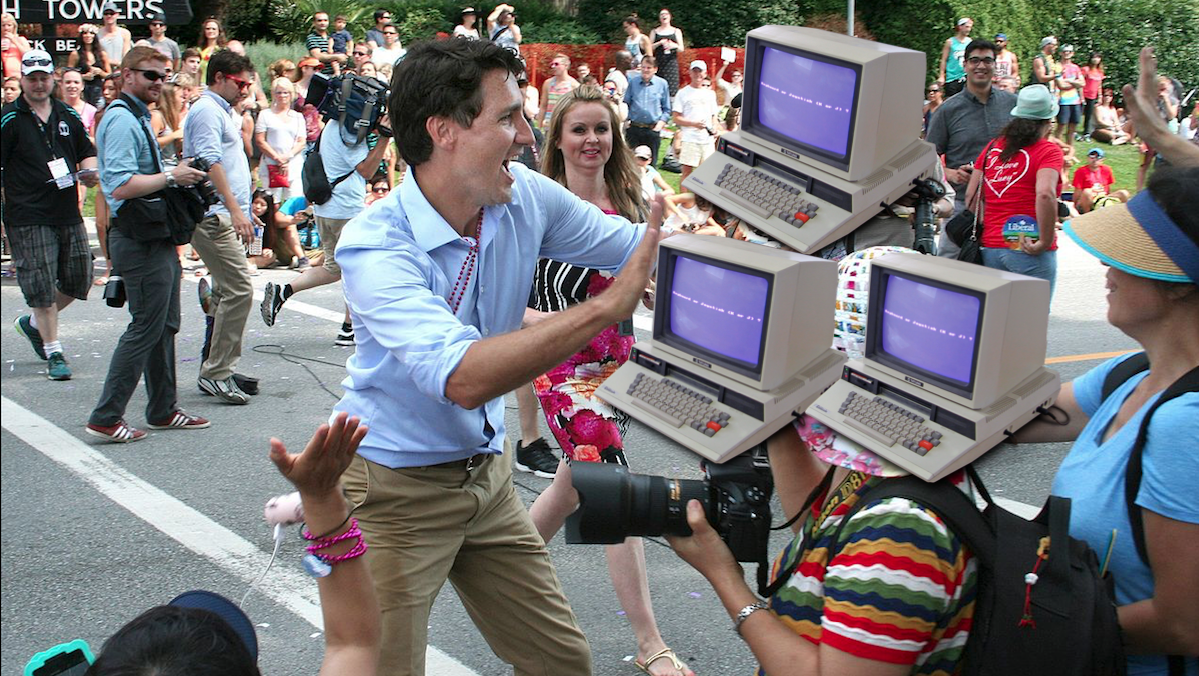 I'm not sure who it was, but some time ago, someone who used the Editor-in-Chief email around these here parts subscribed to the Liberal Party email list.
If you're a journalist it kind of makes sense, I guess. You want to stay informed of political tactics that involve direct communication with citizens that is usually occurs outside the scope of what the media covers. Or someone could have just gotten really mad at Stephen Harper and was sick of the whole YeEhaAW! conservative thing that subscribing to the Liberal Party email list would be like breathing through a straw when you're drowning — at least it's something.
Whatever happened, now almost every morning, I get an email from the Liberal Party asking for money. Most of them start with a short intro, then at the bottom at three red boxes asking to donate $5, $20, $50 or $99 (with a free t-shirt included) to meet arbitrary fundraising goals: "Can I count on you to contribute any amount you can now, toward our goal of raising $25,000 by midnight tonight?" A month ago there was a quiz: "Thousands of Canadians have already taken the quiz, but most people only got 3/5 questions right – Yes, Canadians really can't believe what the Conservative Leadership candidates are saying!"
I'm not really sure what people who actually like the Liberal Party think about these emails. Maybe it's as if God is speaking. But it seems like a shitty communication campaign.
I don't know though. I'm not on the NDP or Conservative email lists, so maybe persistence and being a goof is the status quo for political fundraising email lists. Whatever. I'd rather donate five bucks to Marco's Donair.