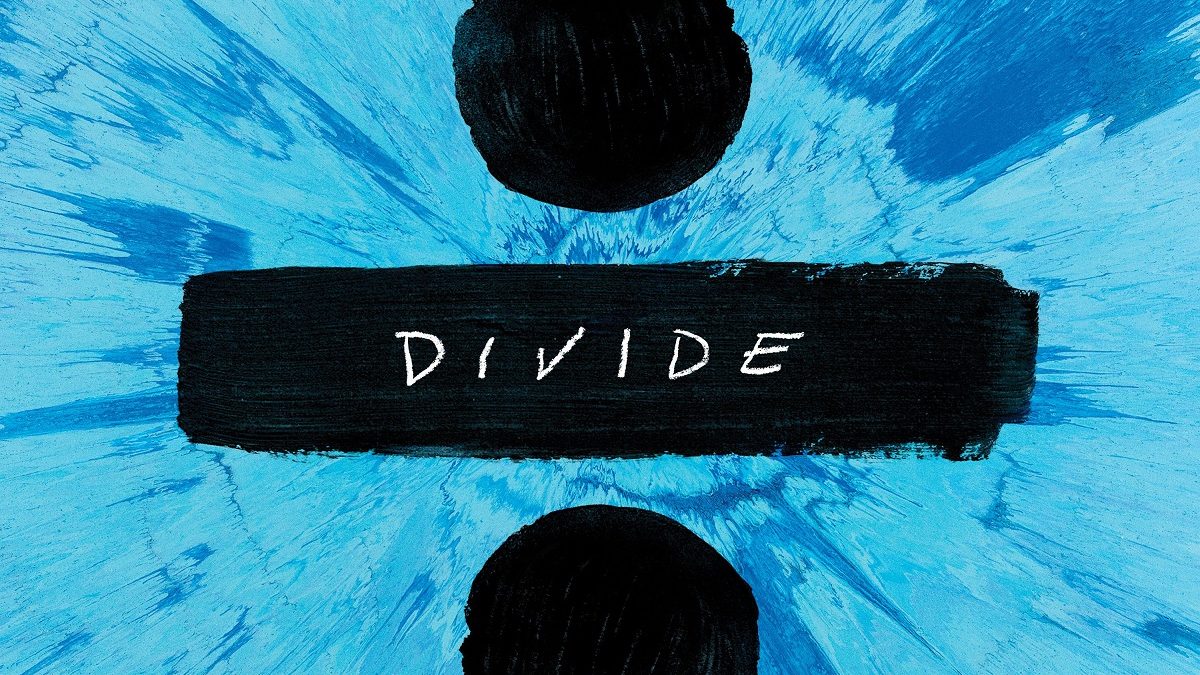 Ed Sheeran
÷ (Divide)
Atlantic Records
https://www.edsheeran.com/
---
Ed Sheeran's songs are usually sweeter than honey and cheesier than brie, appealing to masses of young women with clichéd, heart-stealing lyrics. His latest album Divide has many romantic songs, but Sheeran explores themes of love, nostalgia, grief, and empathy with a refreshingly heartfelt honesty.
Sheeran usually portrays himself as a total Romeo; sweet, romantic, and loving. On Divide he continues this image on a few tracks, (such as "Perfect," "Happier," "Hearts Don't Break Around Here," "How Would You Feel," and "Dive"), but also focuses on love from different viewpoints. In "New Man," he belittles his ex's new lover through humour and mockery, turning away from his typical "perfect boyfriend" stance, and surprising with an upbeat diss track with witty and snarky lyrics: "he has his eyebrows plucked and his asshole bleached." "Nancy Mulligan" is about Sheeran's grandparents and is memorable for its musical complexity (featuring guitar, violin, and drums) and originality. Distancing himself from his typical cheesy love stories, Sheeran draws from a true story about his grandparents meeting during World War II. As opposed to writing another track about a broken heart or being in love, he honours his own family roots, proving himself as more than just another lovestruck male pop star.
When Sheeran turns away from romance, he writes about grief, nostalgia, and empathy. "Supermarket flowers," is a ballad he wrote about his grandmother's passing. The lyrics are especially moving, as Sheeran sings about the personal, tragic experience from the perspective of his own mother: "So, I'll sing Hallelujah, you were an angel in the shape of my mum. When I fell down, you'd be there holding me up. Spread your wings as you go…" Being accompanied with the simplicity of only piano and vocals, this track becomes even more powerful, beautiful and melancholy. Sheeran becomes more genuine, honest, and interesting when he's not focusing solely on himself. 
Other tracks such as "Castle On The Hill" and "Save Myself" resonate as well. In the first, Sheeran presents a relatable slice of teenage nostalgia ("Fifteen years old and smoking hand-rolled cigarettes") while in the second, Sheeran becomes introspective, openly showing his weaknesses ("Life can get you down, so I just numb the way it feels. Drown it with a drink and out of date prescription pills … So before I save someone else, I've got to save myself.")
Contradicting his own genuineness and talent however, "Shape of You" has Sheeran making a hit song that's very catchy, but also repetitive and objectifying towards women ("…although my heart is falling too, I'm in love with your body"). What's puzzling is that Sheeran sets the scene of the song: flirting with a woman at a bar drinking and dancing, yet the video is largely set in a training gym, portraying portraying Sheeran as a boxer in an affectionate relationship with a fellow female boxer. The lyrics and video are opposing and loosely connected. In "Shape of You" Sheeran tries to sound like a tough alpha male, but fails to convince, since his music video and other songs show he's more romantic than a Valentine's teddy bear.
On Divide, Sheeran continues with some cheesy love songs, but also proves he can write about real relationships, personal family stories, and growing up.