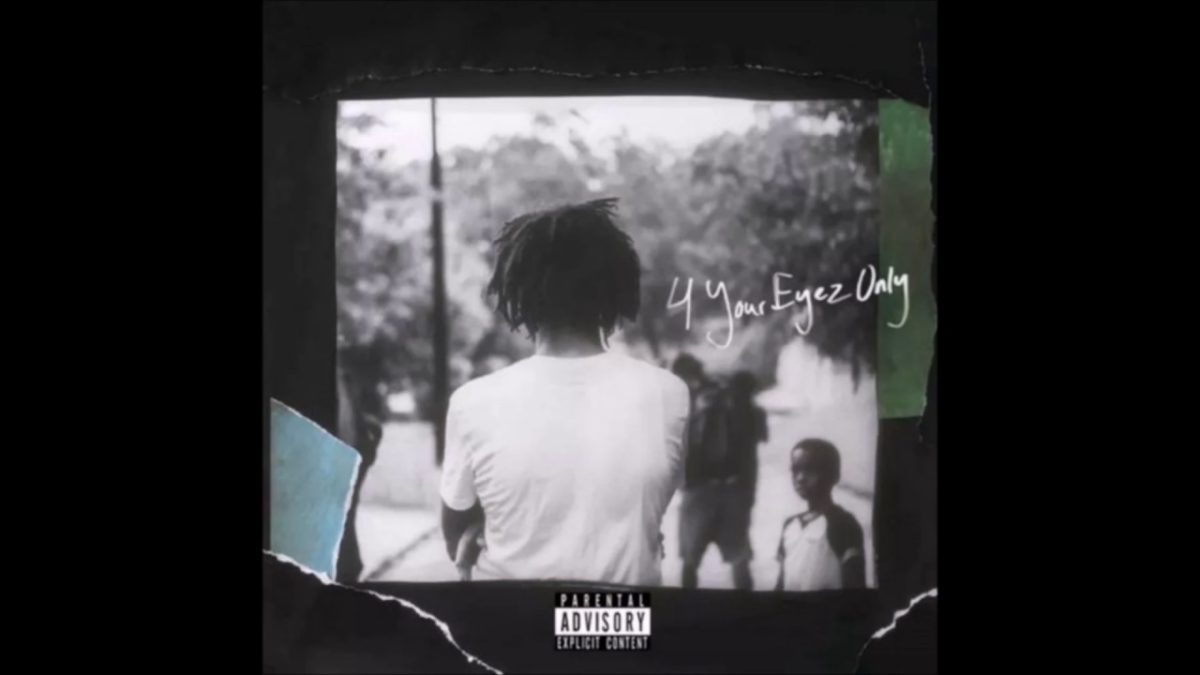 J. Cole
4 Your Eyez Only
Dreamville Records
https://dreamville.com
---
Since J. Cole's last album went double platinum, the overly enthusiastic loyalty of his fan base has become an incessant joke. So naturally, when he dropped another solo album, Cole World haters (*eye roll*) immediately started tweeting out their "platinum with no features" memes.
Contrary to popular belief among the haters, Cole isn't all about cliches — his latest work touches on hard truths about mental health and racial prejudice. Cole makes a clear move away from the "look at me now" vibe of his past projects and into the socially conscious realm dominated by artists like Kendrick Lamar and Solange.
Starting off with "For Whom the Bell Tolls," Cole clearly differentiates the seriousness of this album from his past, more upbeat projects. Gospel-esque instrumentation accompanied by lyrics that deal with suicidal tendencies reflect an exhausted man, James McMillan Jr., on the verge of giving up. The stream-of-consciousness style of the lyrics not only reflect McMillan's indecision as he contemplates taking his life but also make a powerful, and very relatable, statement about the complexities of depressive thoughts.
Continuing McMillan's story in "Immortal," Cole elaborates on the adversities McMillan faced as a black man, suggesting these as the root of his mental health issues. Guns, drugs, and racist police all took a toll on McMillan until he was eventually shot in a violent altercation. Cole uses McMillan's life to point out the barriers African Americans still face. Powerful verses like, "Have you ever seen a nigga that was black on the moon?/Have you ever seen your brother go to prison as you cry?" force the listener to consider the ongoing oppression and perhaps take a greater interest in movements such as Black Lives Matter.
The second half of the album takes a bit of a turn as it focuses more on how these issues could be resolved. The catchy hook in "Change" ("the only real change come from inside") and references to the Trayvon Martin case in "Neighbors" reminds us of the fact that nothing will change for the better unless we actively change our attitudes and institutions. This social commentary is vaguely reflective of songs like "Crooked Smile" and "Love Yourz" but lacks their sense of optimism. Raw lyrics in juxtaposition with soft beats, show a more reflective Cole with a darker, more pessimistic view of today's world — he suggests solutions but there's a noticeable lack of hope.
Concluding with the title track, Cole dedicates the album to his daughter who will someday be old enough to understand the injustices he outlines. The narrative of 4 Your Eyez Only is a clear critique of the American justice system and is a very relevant topic in today's Trump era. But for some reason, people have a problem with artists turning their art into activism. I think it's about time we stop labelling J. Cole as a meme and recognize his efforts to positively influence the political sphere.