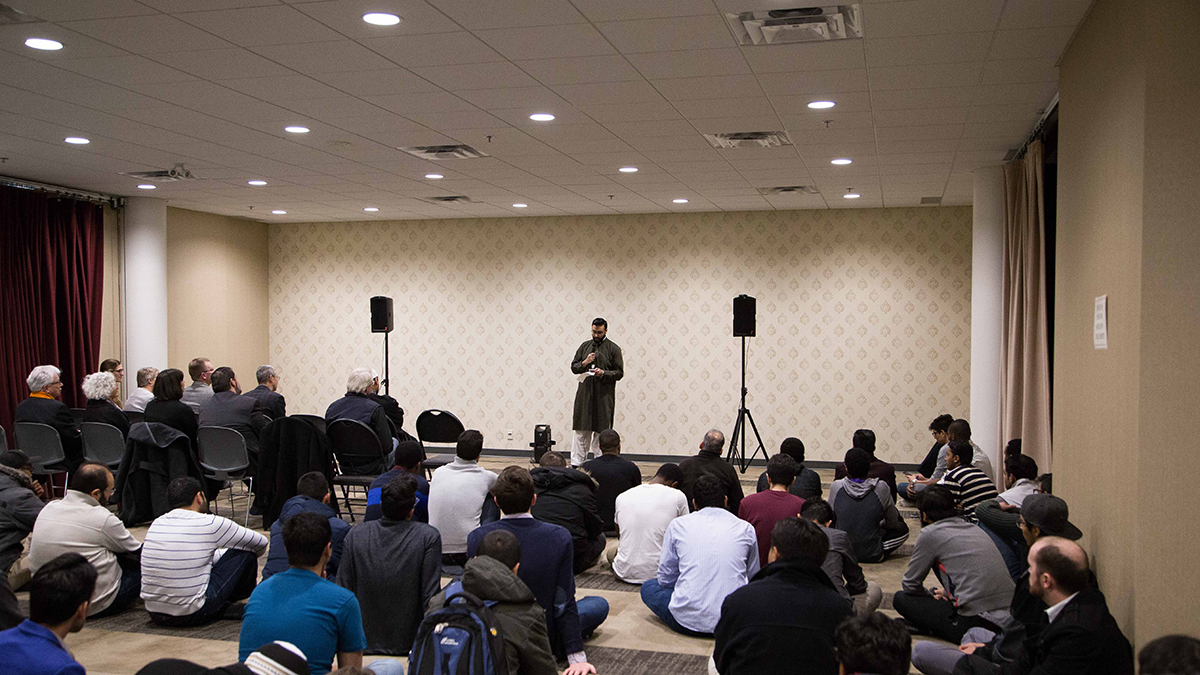 After nine years of advocacy, the Muslim Students' Association (MSA) has succeeded in opening a new prayer space in HUB Mall.
The HUB Mall Prayer and Meditation Space will serve the growing number of Muslim students at the University of Alberta, as well as students from other faiths. Its opening ceremony on February 3 hosted roughly 50 students and members in local media.
Muslim students, such as Farooq Iqbal, once had to pray in a single room in the basement of the Students' Union Building (SUB). Iqbal, now in medical school and going into his 10th year as an MSA member, said the lack of sufficient prayer space led students to pray anywhere they could, whether it be in an empty classroom or just a stairwell.
"Over the course of time, there's been an increase in terms of need for more prayer space," Iqbal said. "There would be many times, in the basement of SUB, where you would have the room booked by another faith group, and so then you would have … upwards of 60 Muslim students praying in the basement in hallways, on the dirty, muddy floors."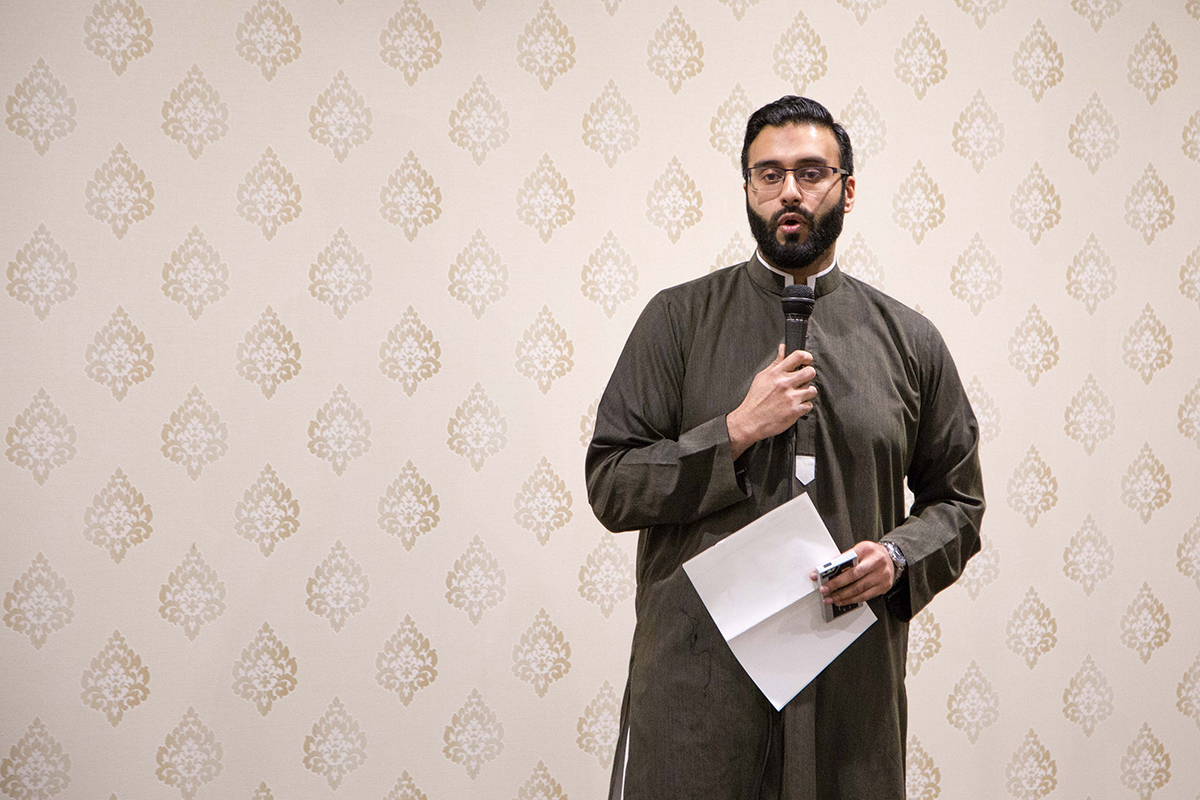 The prayer space opening was one week after the attack on a mosque in Quebec on January 29 that killed six individuals. Iqbal said the MSA has been overwhelmed by positive support from the university since. Support has also come from the community — refreshments for the prayer space's opening ceremony were provided by local businesses.
"In terms of dealing with the university administration, people involved with the Students' Union, as well as just the student body and faculty members, the overwhelming sentiment is that people do not hold those same harmful beliefs as the small minority," Iqbal said. "Instead people are very welcoming. They're very friendly."
Muslim students pray five times a day, and so there was large demand for prayer ceremonies, especially during Friday prayer. Despite the long wait for a new prayer space, Iqbal said the university has been "very accommodating," allowing the MSA to use the Van Vliet Complex's main gym, Lister Centre's David Tuckey gym, and an interfaith space on the third floor of SUB. None of these spaces, however, has been able to accommodate the full population of Muslim students wishing to attend prayer ceremonies.
Iqbal estimates the new prayer space is 40 per cent larger than the basement room he used in his first year. The new space also has a variety of meeting rooms to address the needs of many faith groups.
Iqbal said that in the wake of Islamophobic incidents, the best thing non-Muslim students and faculty can do is show their support of their Muslim classmates and colleagues.
"There's a saying of The Prophet Muhammad that says … 'Give charity to your brethren, even if it's a smile, that counts as a charity,'" Iqbal said. "The most important thing that people can be is just like, a good friend. A good neighbour. A friendly face. Even a smile or a greeting can go a long way towards brightening somebody's day."