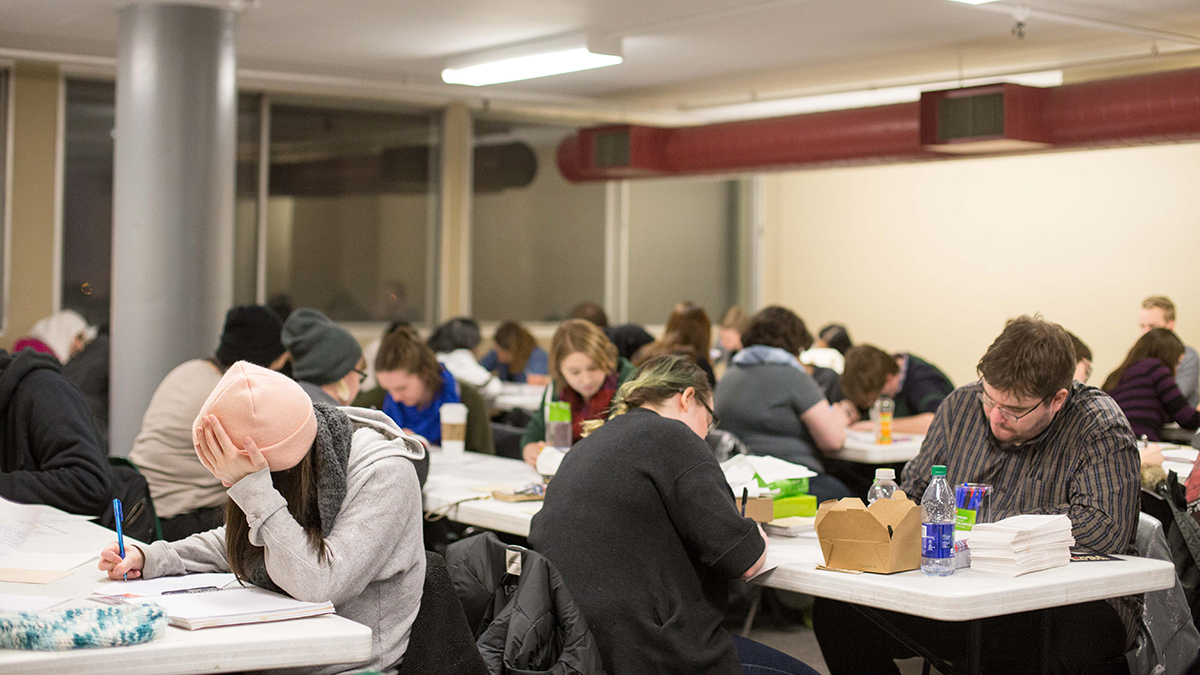 Edmontonians wrote 163 letters in HUB Mall asking the Canadian government to accept more refugees and condemn the United States' travel ban.
Nakita Valerio, a history master's student, organized the event on January 31 evening to "make social change" and to assemble Canadians who are outraged by the travel ban issued against seven Muslim-majority countries.
"(Letter writing) is very practical and very effective," she said. "We're letting our elected officials know that we don't stand for the Muslim ban, and that we welcome these people with open arms."
While Valerio said she wasn't surprised to hear about the travel ban, she was overwhelmed by the way she has been treated as a visible Muslim.
"Islamophobia isn't something that's foreign to Alberta or Canada," she said. "But the immediate spike in the feeling of hostility while I'm out in public as a veiled Hijabi woman was very disconcerting to me."
Valerio also spoke at the Women's March on January 21 and attended the vigil for the victims of the Quebec mosque shooting on January 30. After seeing thousands of people coming out to those events, and the 87 letter-writers at HUB Mall, Valerio said Edmontonians continue to blow her mind.
"I feel very hopeful when I see people who are mobilized in political action and bring their minds and their bodies and their hearts with them to do it," she said.
We asked people at the letter writing event why they were there:
Haya Shawar – second-year, Education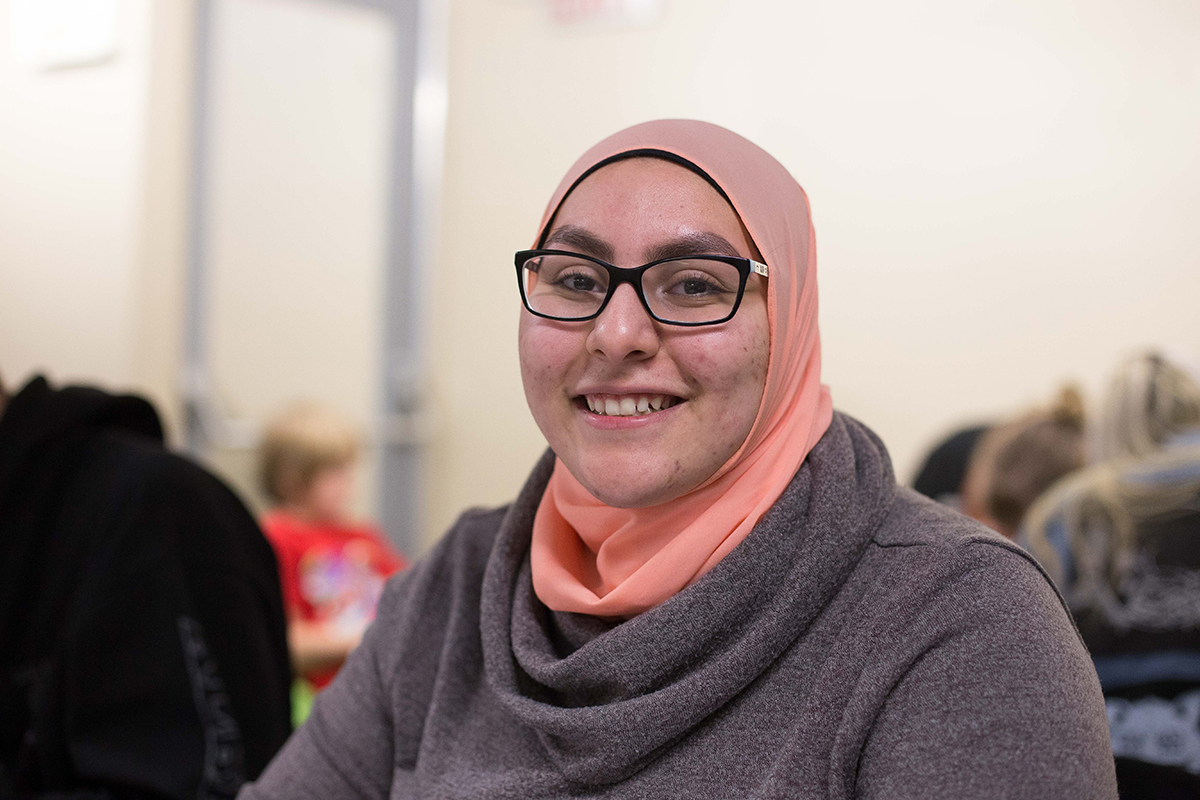 "My parents are Palestinian. I'm not personally affected by the Muslim ban but I do know quite a few people who are, I know someone who has a sibling down in the United States so they can't go visit their sibling because of the travel ban."
---
Noureddin Zaamout – Master's student, Political Science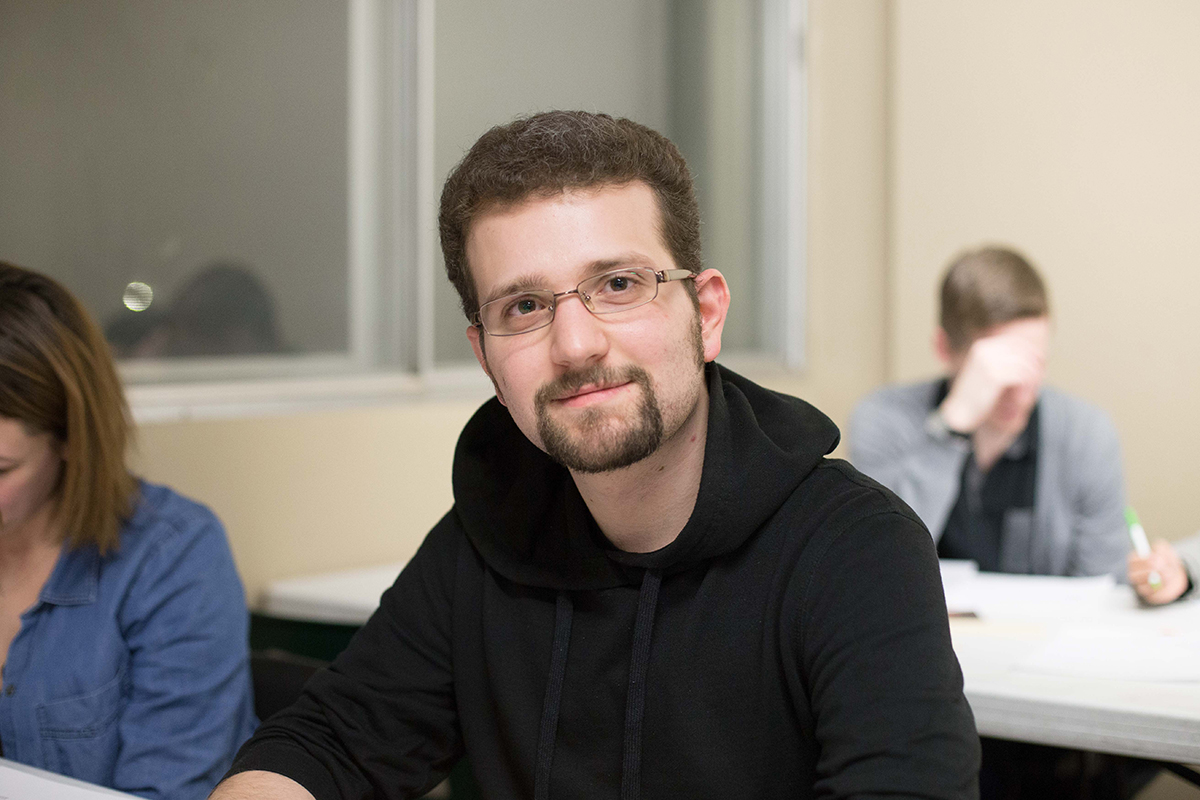 "I am a dual citizen, a Syrian-Canadian, which has been a source of concern that I might be affected by that travel ban, we don't know at this stage where things are or how far these policies will affect me. I truly believe that we need to be opening borders, accepting more refugees, really expanding our horizons, because I think that's what it means to be Canadian."
---
Michelle Hamill – alumni, History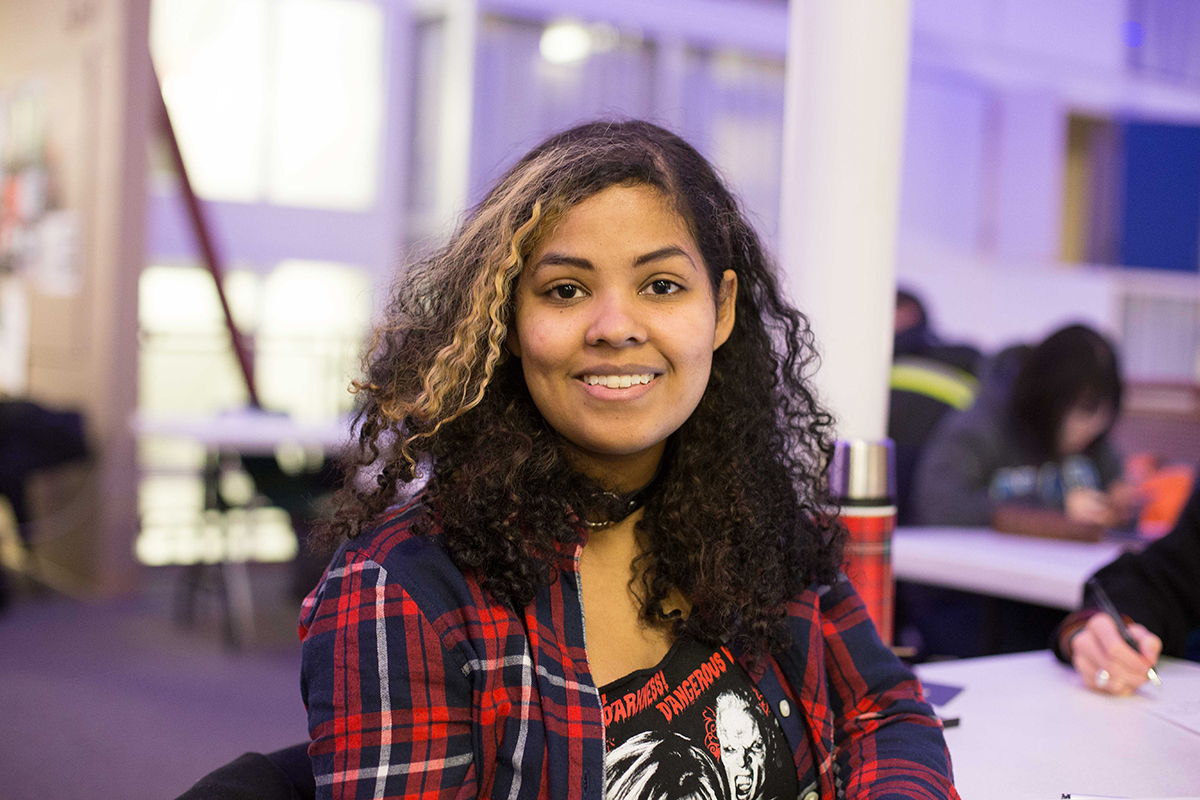 "I don't agree with a lot of the decisions that are being made, especially in America, and that does impact the way that people are treated here. Considering there's a refugee crisis, I think people should be doing more not less and there should be more coming together rather than creating barriers. I think that's what we're all doing here, coming together to do something."
---
Matthew Browatzke and Anton Iorga – in MLCS Humanities 101 and 202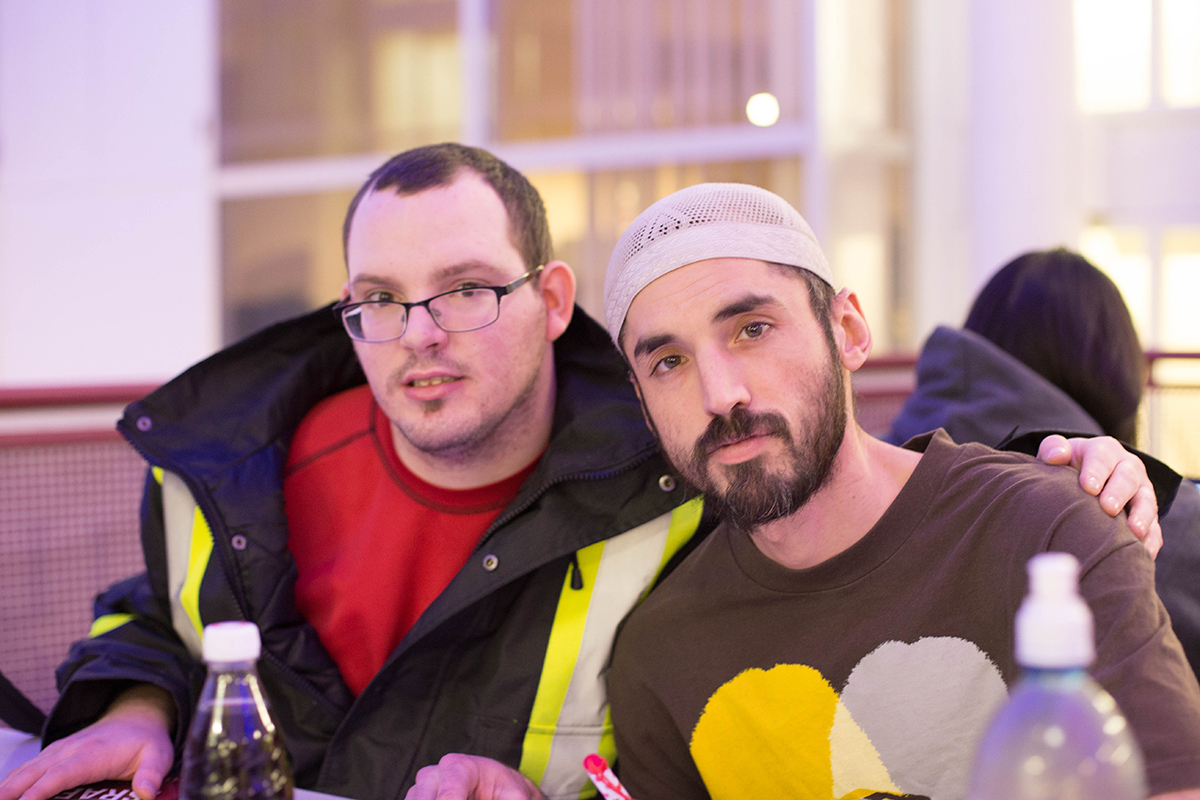 Browatzke: "I don't like Drumpf's idea of things: 'I hate black people and Muslims because they're stupid. I hate the handicapped cause they're stupid. I hate everyone cause I'm an idiot.' That's my opinion."
Iorga: "I'm really glad to be here tonight because as much as some people think small actions like just writing a letter aren't going to change things, it really does start with one person. If everyone thought one letter could change something and you have a couple million letters, suddenly that's when things actually change. I think it's extremely important for people to do little things like this to trigger bigger social change."
With files from Nathan Fung.