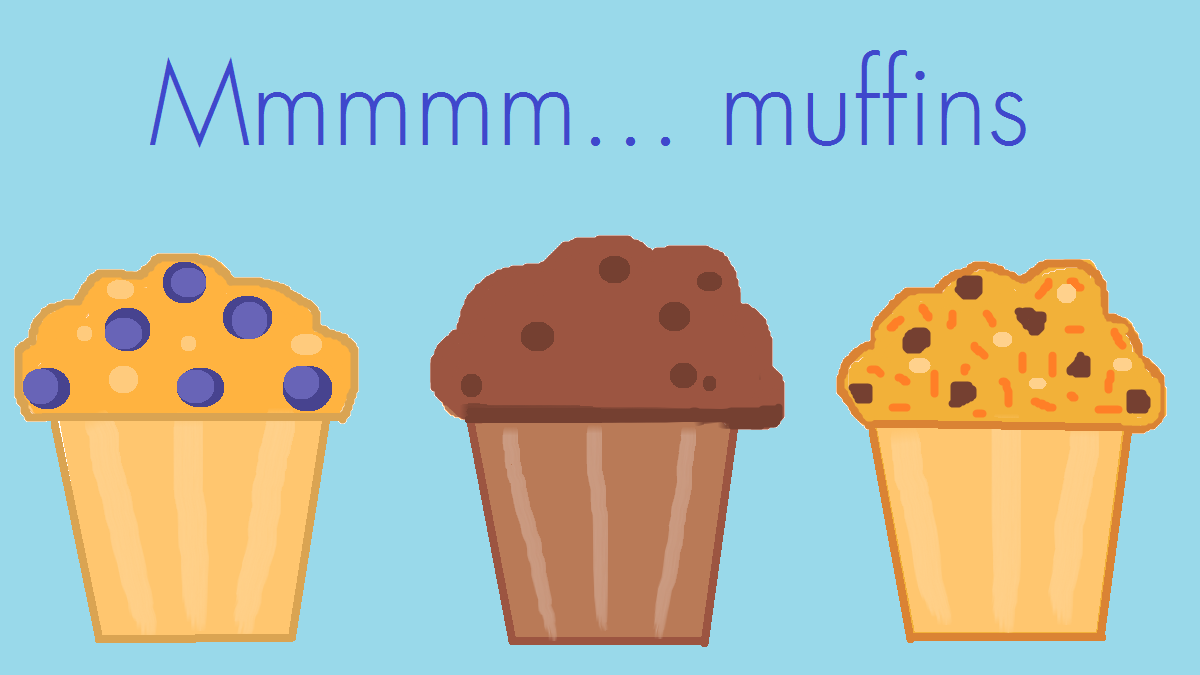 In the competition of best "in-between-class snack," muffins can't be beat. Sweet, filling, and conveniently wrapped, they are a perfect handheld treat. Because they're so essential to academic life, it's of the utmost importance to find the best choice on campus.
The perfect muffin has a crispy top with a light centre and just enough unique flavour to excite the tastebuds. Here are my picks for the top three muffins you can find at the U of A.
---
1. Morning Glory muffin (Second Cup)
Morning glory muffins are chock-full of carrots, walnuts, raisins and coconut which can often lead to overwhelming textures and an unpleasantly dry dough, but not in the case of Second Cup's. With the perfect ratio of crunchy to chewy textures, and a subtle taste of cinnamon, there's really no downside to this morning muffin masterpiece.
2. Blueberry muffin (Tim Hortons)
Blueberry is a tried and true flavour, and one that Tims does best. Bursts of wild blueberries in this fluffy muffin are bound to hit the spot at any point of the day. Next time you're waiting in that half-hour line to get a coffee, pick one up to make sure the wait was worth your while.   
3. Wholegrain pecan banana bread muffin (Tim Hortons)
Yes, two Tim Hortons muffins made the list and they both deeply deserve it. Similar to the morning glory muffin, this one has just the right amount of crunch to add flavour and texture without being overpowering. It also manages to avoid the mushiness that some banana muffins fall victim, making it truly exceptional.
Bonus! Avoid Starbucks' Blueberry Yogurt Muffin with Honey
You can tell from its lengthy name alone that this muffin has way too many flavours going on. Not only did Starbucks overcomplicate a perfectly good blueberry muffin by trying to be artisanal, but the price is also almost double that of Tim Hortons, and for less actual muffin! Save the change, and get more bang for your buck elsewhere.