News
Campus Crime Beat — Jan. 31, 2017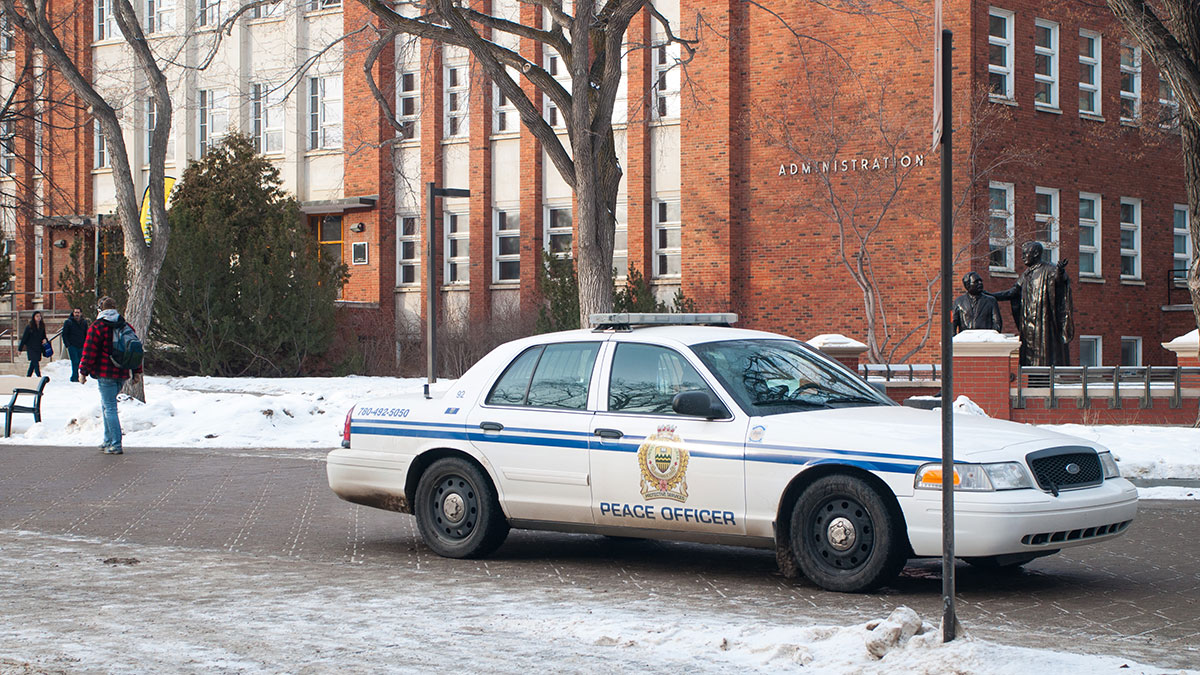 Jaywalking Justice
Patrolling University of Alberta Protective Services (UAPS) officers spotted a man jaywalking across 87 Ave at about 2 a.m. on January 24. He proceeded to loiter around a university residence. An officer recognized him from before as a suspect in a theft. This individual happened to be caught on video surveillance the previous day.
The man was stopped for jaywalking and identified as not being part of the university. The Edmonton Police Service (EPS) was notified but not able to attend. The man was photographed and escorted off campus. All his information has been turned over to EPS for further investigation.
---
What a Poser
On the afternoon of January 26, university staff reported a confrontational and aggressive man in Pembina Hall. The man was unaffiliated with the university, and was warned by UAPS and directed off campus.
---
FABulously Fortunate
A student called UAPS on January 27 reporting a man sleeping in the men's washroom on the second floor of the Fine Arts Building (FAB). The man had a history of run-ins with UAPS and had an outstanding warrant for arrest. EPS was contacted but declined to attend. The man was issued a new trespass notice and was directed off campus without incident.
---
Concerning Conflict Encountered in CCIS
On the afternoon of January 27, university staff reported an unidentified man entered an office in the Centennial Centre for Interdisciplinary Science (CCIS) that made threats of self-harm and then left the area. EPS and UAPS attended and searched for the man, but he was not found. EPS continues to investigate.
---
Vape Nation Infiltrates ECHA
During a routine patrol of the Edmonton Clinic Health Academy on January 29, UAPS officers encountered a group of three men (one student and two unaffiliates) vaping marijuana.
The men were escorted out of the building and the two unaffiliated males were given trespassing citations. The student involved may be facing Code of Student Behaviour charges as this was not his first offence.
---
A Cry for Help
On the morning of January 30, a student reported to UAPS that she could hear a woman screaming for help in a HUB Mall stairwell. UAPS arrived on the scene and discovered an unaffiliated woman.
They recognized her as an individual with a history of mental illness and drug use. At the time, she was found trying to dig an "attacker bug" out of her face and eyes. The woman was transported to the University of Alberta Hospital for treatment. 
---
If you notice any suspicious activity on campus, call University of Alberta Protective Services at (780) 492-5050, or Edmonton Police Services at (780) 423-4567. In an emergency, call 911. Check back next week for more crime news.