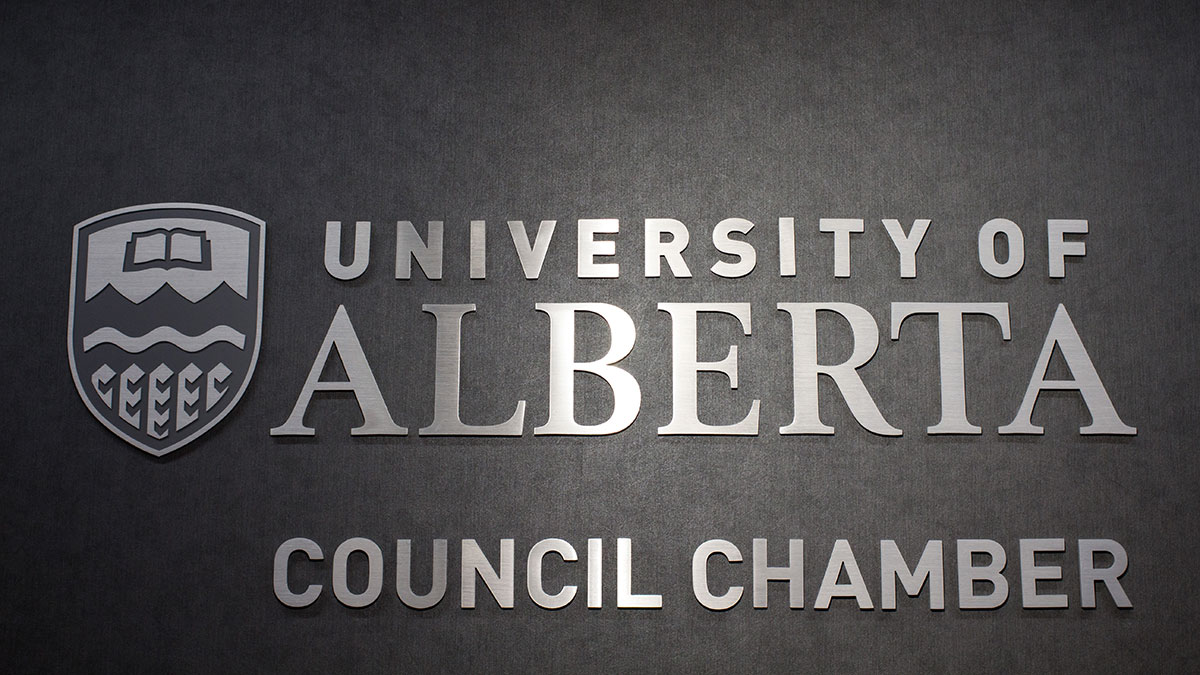 Of all the student groups on campus, few are more desperate for student attention than the Students' Union.
Only around 21 per cent of undergrads bothered to vote in the last council executive election, and an even sparser 13.4 per cent filled out a ballot in council elections. Reaching out to the student population at large is brought up in nearly every meeting of council, and "visibility" of council activities is always prioritized, whatever that means. This means constant rebrands on SU institutions (see RATT) and cookie-cutter events that have better, well-established versions of themselves already running (see EMPfest). There is always some new, costly project or policy pipe dream to push, and another interminable meeting to sit through.
In Tuesday's meeting of council, a vote was taken to extend Open Forum past its 15-minute scheduled run length. That vote failed with two students at-large left waiting to ask questions of council. This may seem insignificant, a lot of votes at council are. It was anything but.
A bit of background. Open Forum is a newly-implemented period in council meetings expressly intended to allow constituents to engage with council and ask questions of the people who control millions in fee dollars. Essentially, 2/3 or more of councillors needed to vote "yes" to extend Open Forum past the allocated 15 minutes, and they did not. They did, however, vote to extend Question Period, which does not allow input from students outside of council.
@MitchDSorensen Barrier to extend QP for open forum is higher. 2/3 vote to extend open forum, only 5 placards needed to extend regular QP.

— Marina Banister (@uasuvpacademic) January 25, 2017
I was flabbergasted. It would seem as though council has forgotten that there are some 30,000-odd people they are responsible to. Two of those people took the time to stay late at school and pose thoughtful, critical questions to the council that represents them to the university and the government. Council proceeded to take the time to tell them that their time and effort was worthless. Not only is that antithetical to the purpose of hosting Open Forum in the first place, it is also directly contrary to the mandate of the SU.
The rules of Open Forum don't help matters. When only five "yes" votes are needed to extend council-only Question Period, extending open forum requires a two-thirds majority. That's all kinds of fucked up.
It allows council to silence questions easily, with only a handful of dissenters being able to prevent a two-thirds vote. In this case, one of the questioners was Bashir Mohamed, a former councillor who has announced he is running for SU President in the upcoming election period. Mohamed brought up a pointed, direct line of questioning about a significant semantic discrepancy in the tuition freeze in Open Forum. Mohamed, as well as another student, had requested to ask an additional question as time expired in Open Forum. Though Mohamed was certainly using the space to generate political capital leading up to the election, he was asking pointed questions of his faculty representatives (all his questions were directed at either arts councillors and SU executives). It's not explicitly what Open Forum is for, but Mohamed was certainly not contravening any bylaw surrounding it. He was doing what politicians do, and took advantage of a platform.
There are only two ways I can interpret council's unwillingness to extend the Open Forum. First, they saw that they had a long agenda ahead of them, and took an opportunity to speed up proceedings. I can't blame them, I left council halfway through, and it often gets terrifically boring.
Second, and somewhat more nefariously, they were annoyed that some extra-council interloper had arrived, asking direct questions they didn't want any more of. I have had interactions with several councillors and execs, all of whom count themselves amongst the number who voted to extend Open Forum.
I should note that I have yet to hear from anyone who opposed, though I would love to hear the thought process behind their vote.
@MitchDSorensen Voted in favour of extending. Surprised it didn't pass.

— Ben (@BenAngus) January 25, 2017
@MitchDSorensen I would speculate councillors had a variety of reasons. I voted in favour of extending QP myself.

— Marina Banister (@uasuvpacademic) January 25, 2017
So who voted what? We can't know for sure. It wasn't kept track of at council, only the vote margin remains on the record. (16 for, 12 against, 0 abstentions) What can you do? Well, here's their contact information. Remember, 12 of these people voted to end open forum.
Agricultural, Life and Environmental Sciences
ales@su.ualberta.ca
Eilish McKinlay
Arts
arts@su.ualberta.ca
Ben Angus
Frederique Ndatirwa
Victoria Dejong
Reed Larsen
Bismillah Kiani
Kyle Monda
Augustana
augustana@su.ualberta.ca
Emil Yim
Business
business@su.ualberta.ca
Nicole Hammond
Saba Al Hammouri
Education
education@su.ualberta.ca
Neesha Persad
VACANT
VACANT
Engineering
engineering@su.ualberta.ca
Brandon Prochnau
Meor Hakeem
Dorsa Nahid
Nick Dejong
Faculte Saint-Jean
fsj@su.ualberta.ca
Delane Howie
Law
law@su.ualberta.ca
Alexander Brophy
Medicine & Dentistry
meddent@su.ualberta.ca
Brandon Christensen
Native Studies
nativestudies@su.ualberta.ca
Nathan Sunday
Nursing
nursing@su.ualberta.ca
Ryan Scott
Open Studies
openstudies@su.ualberta.ca
Levi Flaman
Pharmacy
pharmacy@su.ualberta.ca
Alex Kwan
Physical Education & Recreation
physed@su.ualberta.ca
VACANT
Science
science@su.ualberta.ca
Umer Farooq
Anthony Nguyen
Andrew Newman
Habba Mahal
Abhishek Warrier
Rachel Wang
Hyejun Kim
Ask your representative how they voted (if they were in attendance). If it was yes, great. If it was no, ask them why the fuck not.
We are often held at arm's length from municipal, provincial, and national politics, but the SU allows you to find your councillor in the hallway and talk to them about what's going on. That's part of what makes council great, so take advantage of the opportunity.
Still angry? Want to do more? First of all, vote in the damn election. Execs hit the ballot on March 8/9, and council is elected not long after. It's online voting, just take 30 seconds between fail compilations and make your voice heard.
Still pissed? Then for fuck's sake run in your council election. It's coming up. It's not that hard. Get 10 friends to sign your petition to run, and throw your name in the hat. This is especially true for faculties with the "vacant" slots. Intimidated? Talk to a councillor or exec member, they'll answer any governance questions you have; it's what they're here for.
I've been attending council and reporting on their affairs for nearly two years, and I can't remember ever seeing students actively silenced. I also can't remember walking out of council this angry. This can't go on, and it can't become normal. At least one councillor is already working to remedy the problem, and I hope others work along side her to fix the issue.
Really disappointed that #uasusc did not allow more students-at-large to ask questions tonight. The SU works for students, not against them.

— Victoria deJong (@victoriadej) January 25, 2017
Just submitted a motion to the CAC agenda to make open forum more equitable – hopefully this won't happen again. #uasusc

— Victoria deJong (@victoriadej) January 25, 2017
Despite all of this, I believe the SU still have the best interests of the student body at heart. They helped freeze tuition, revamped residence fee collection, and got two ridiculous meal plans shot down at the highest level of student governance. Shit, it's been a pretty darn good year for the SU, but it's hard not to think it was all somewhat undone with this vote.