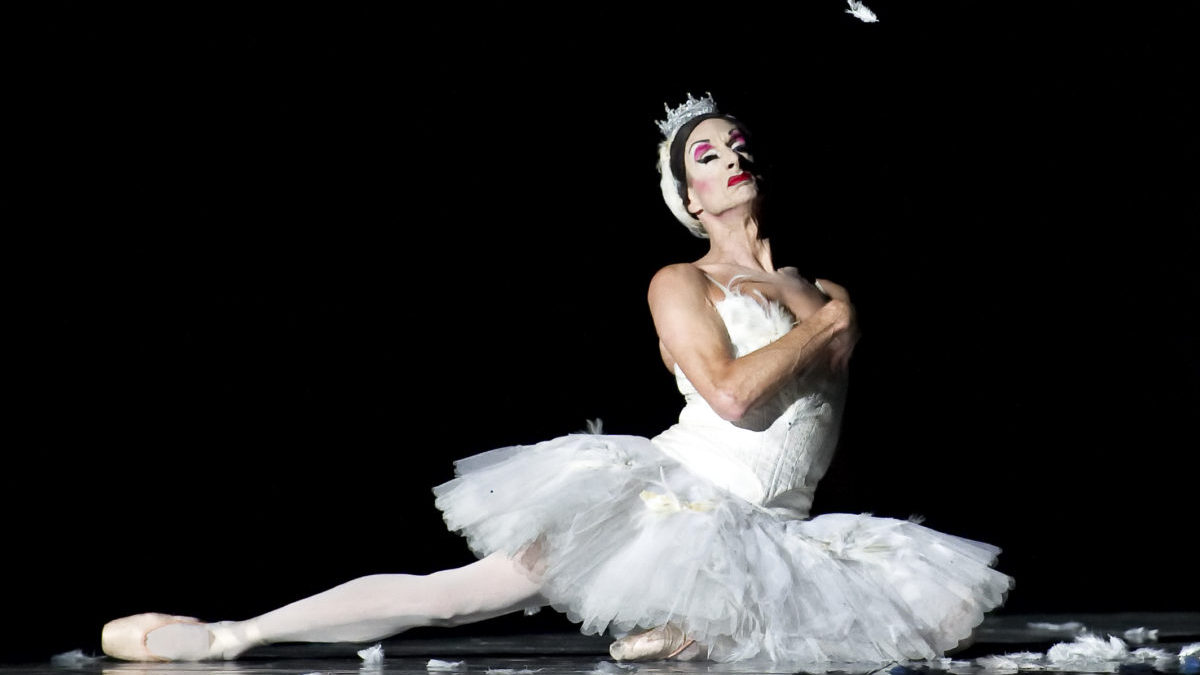 What: Alberta Ballet—Les Ballet Trockadero de Monte Carlo
Where: Wednesday, January 18, 2017
When: Northern Alberta Jubilee Auditorium
---
If "All the world's a stage, And all the men and women merely players," then last week's performance by Les Ballet Trockadero de Monte Carlo underscored the sheer artifice behind classical and romantic balletic archetypes.
Queer, exuberant and unapologetically campy, the all-American, all-male drag ballet ensemble, Les Ballets Trockadero de Monte Carlo performed en pointe on Wednesday evening to a genial crowd. Parodying fragments of Swan Lake, La Esmeralda (based upon Victor Hugo's Notre-Dame de Paris), and Don Quixote, the Trocks — as they are colloquially known — showcased the most polished physical comedy I have ever had the pleasure of viewing. It was their last of four performances in Alberta for the 2017 season.
Seated on the main floor, left of centre, I couldn't help but twist and contort my body in harmony with the dancers'. Physical comedy is typically relegated to low-brow modes (think of Lucille Ball, The Three Stooges, and Steve Martin — particularly as Rupert in Dirty Rotten Scoundrels), and is never recognized as prestigious as the quick wit of, say, a Christopher Guest film or Andy Kauffman stand-up routine. The Trocks, however, elevated physical comedy, with all its low-brow hang-ups, to a place of technical mastery. Their performance was well worthy of the equally potent responses it solicited in the audience — ranging from heartbreak to laughter.
The Trocks are no amateurs either: the group was founded in 1974 in New York City and quickly garnered traction after an esteemed profile in The New Yorker.  Over the course of a near semi-centennial career, they have toured across the globe many times over and have performed everywhere from late-night Television to benefits for International AIDS organizations.
When The Trocks were at their best onstage, preforming a café scene from Don Quixote, I had to actively remind myself that I was witnessing male dancers, not their female doppelgängers. Their athletic, albeit graceful, arabesques and brises, their mesmerizing fouettés and stunning grand jetés left me in a state of wonder. If all the world is a stage, then the Trocks also exploited how every stage is a world onto itself.