News
Residences
Board of Governors to vote on all-you-can-eat Lister meal plan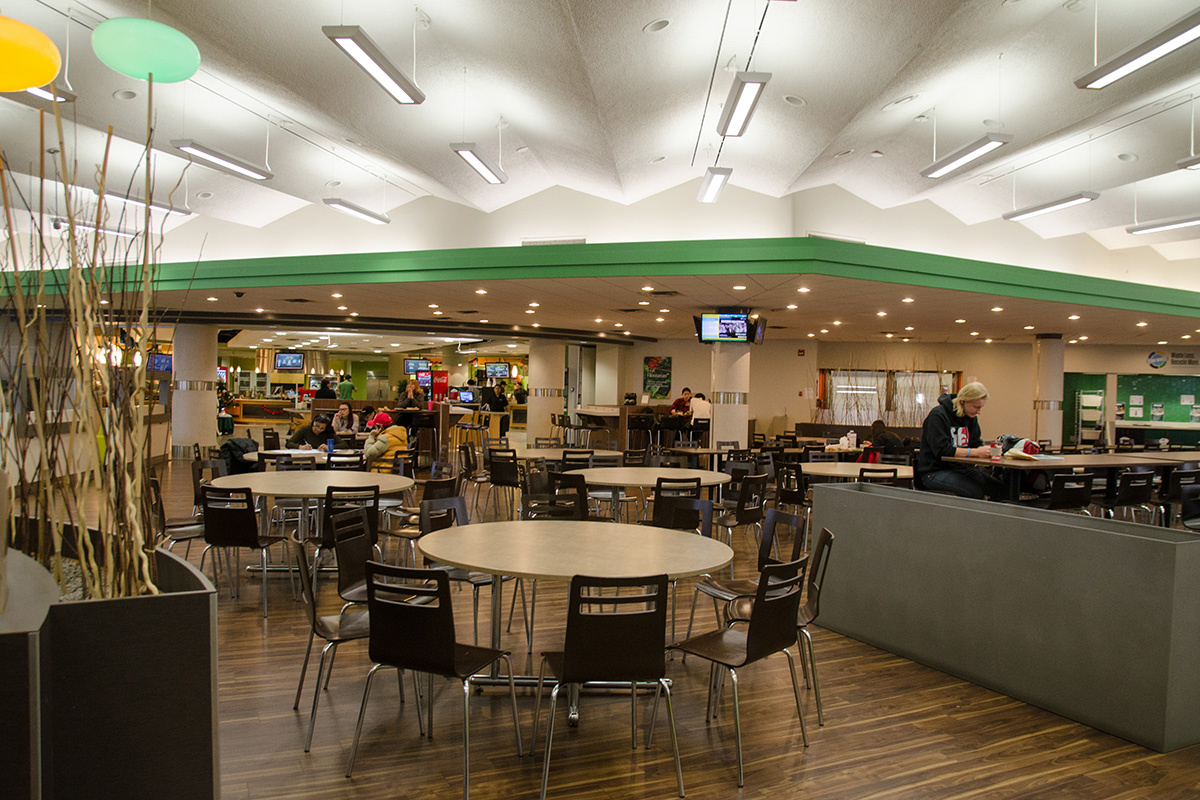 Next year, Listerites are likely to spend either $4,650 or $4,285 on an all-you-can-eat meal plan that limits them to eating mainly in the residence's dining hall.
On December 13, the Board Property and Finance Committee approved the new meal plan, voting six for, two against, and one abstention. Now that the plan has been approved at the committee level, it will go to the Board of Governors on Friday for final approval.
Currently, students are given the choice between paying $3,873 or $4,554 onto a declining balance meal plan. This allows students to spend their meal plan dollars at a variety of vendors around campus, using the plan much like a debit card.
---
Read previous coverage of the meal plan proposal: New $4,650/$4,285 Lister meal plan being tabled tomorrow
---
The meal plan proposal was announced to committee members only 22 hours before the meeting. Students' Union President Fahim Rahman said he was frustrated with the short notice. He added that since the vote for final approval at the Board of Governors is on Friday, the SU won't be able to gather student feedback as with a previous all-you-can-eat meal plan that was voted down in November.
"I think (timing) had a huge impact on what happened," Rahman said. "I think it sent students a lot of red flags when (the meal plan proposal) was made available less than 24 hours in advance of a meeting. I think that should have been a big red flag for board members. I would be interested to see why the board thought to move forward on this given such short notice."
---
Read more about what students thought of paying more for an all-you-can-eat meal plan: Students think the proposed Lister meal plan "charges more for less flexibility," survey says
---
University of Alberta Vice-President (Facilities and Operations) Andrew Sharman told the committee that Ancillary Services, the university body that runs residence meal plans, has been running a deficit for more than four years, and it can't draw from sources like tuition or government endowments to balance its budget. Steering students toward university-run cafeterias would assist this process, according to Sharman.
"Our focus is still on student wellbeing, it has to address their concerns," Sharman said, "I would suggest that the university can't afford not to proceed (on the proposed plan)."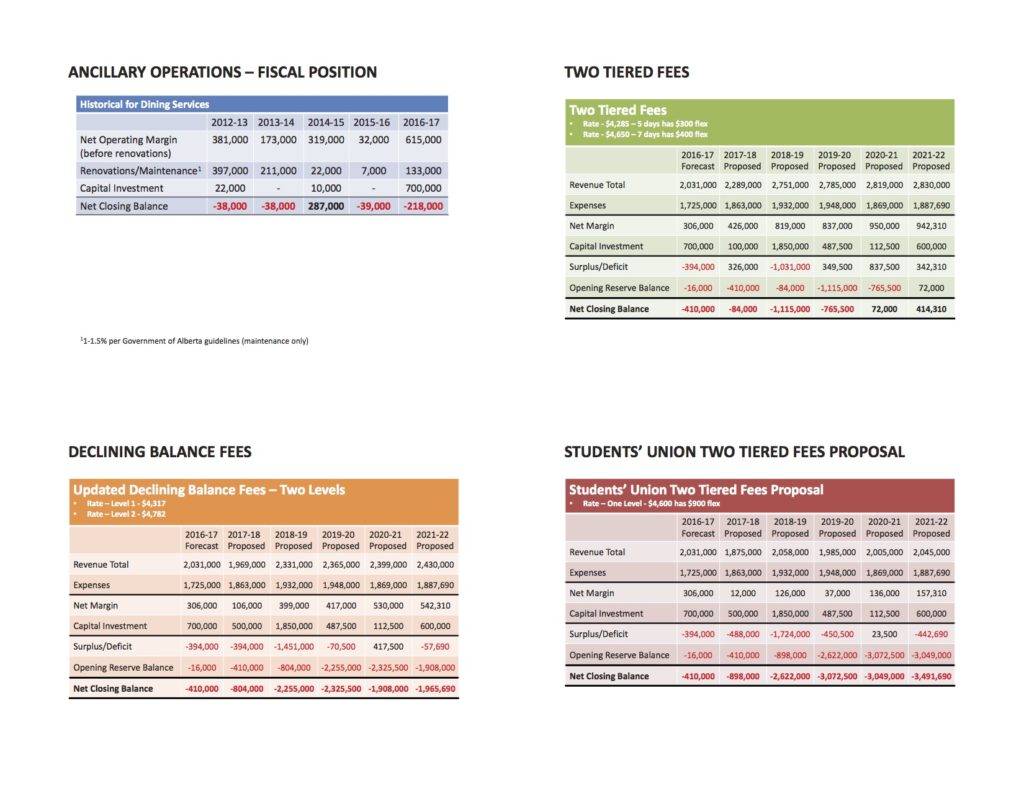 The proposed plan has two levels, at $4,650 or $4,825 for the year. Each tier includes $300 and $400, respectively, that can be spent campus-wide as "flex dollars", in the same way as the current plan. The rest of the plan would have to be used in the Lister cafeteria. The cheaper of the two plans can only be used from Monday to Friday, and its more expensive counterpart is designed for use all week. According to Sharman, this is meant to accommodate students who prefer to cook for themselves, or go home on weekends.
Keeping students eating mainly in residence allows Ancillary Operations to have more predictability in their bottom line. According to Sharman, this will help establish a capital improvement fund to cover renovation costs at food vending locations on campus and improve quality of food. Renovations include updating the kitchens in Lister, where the ovens are from the 1960s. As well, some of that fund would be earmarked to establish a hot food cafeteria in Central Academic Building.
For Rahman, the meal plan is just one symptom of the broad issues surrounding a changing Lister Hall.
"We're seeing piecemeal changes without a general strategy," Rahman said. "The meal plan is one aspect of that, the Lister Hall Student's Association and its return is another aspect. All those decisions aren't being made with a clear idea of what Lister should be."