News
Residences
No thanks, Aramark: All-you-can-eat Lister meal plan voted down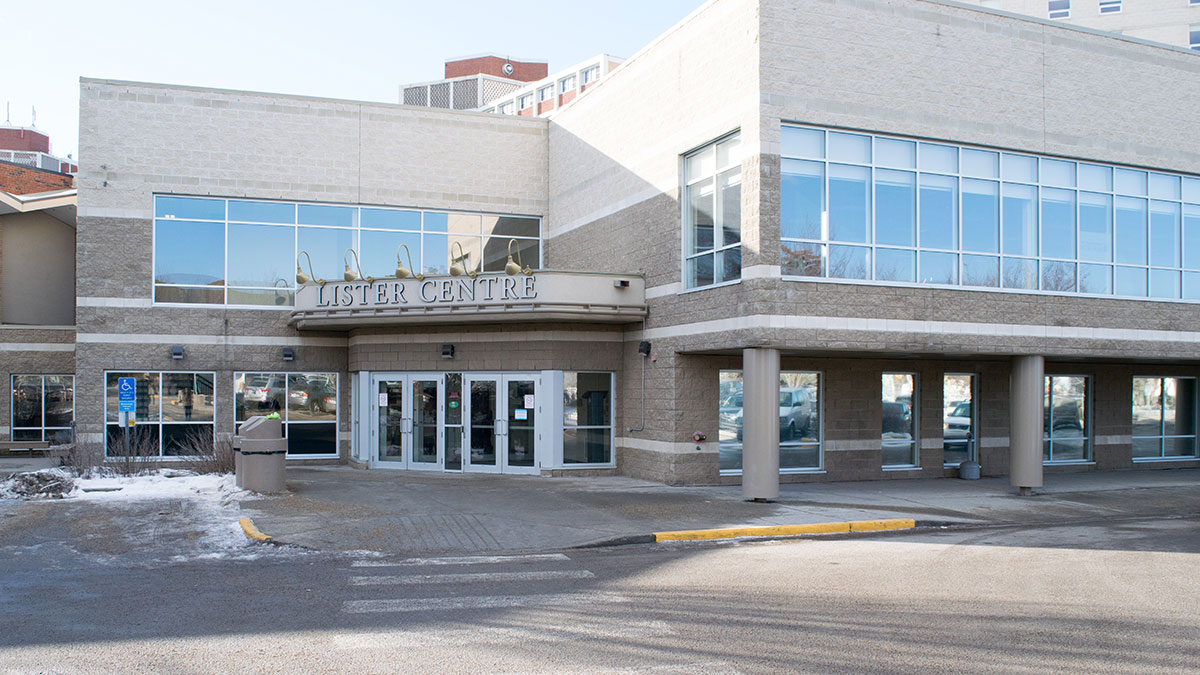 At the November 21 Board Finance and Property Committee meeting, the vote for the new, nearly $700 more expensive, all-you-can-eat Lister meal plan came down to David Cooper, the committee's academic staff representative.
"I was hoping to squirm out of this one," Cooper said, and voted against the plan.
Earlier this fall, Residence Services announced a proposal to change the Lister meal plan from a two-tier $3,873 or $4,554 plan to a $4,550 all-you-can-eat plan that costs students $18.50 per day (originally the plan was proposed to cost $4,900, but this was lowered in response to criticism over high cost). The proposed plan also restricted students to eating only in Lister's dining hall. If the meal plan had passed at Board Finance and Property Committee, it would have gone on to the Board of Governors for final approval in December.
A new Lister meal plan has been in the works since 2012, according to the committee. Last year, a nearly identical plan was also voted down in the governance pathway due to negative student feedback. This year, a similar feedback was collected: a survey conducted by the SU this October found that students continue to think the proposed meal plan was not good enough — 90 per cent of respondents said they'd prefer to remain with the current plan over the more expensive all-you-can-eat plan.
The proposal sparked many negative reactions over social media.
A recent poll shows that 100% of students are for the new meal plan! This survey was sponsored by Lister's financial committee.

— Unofficial Lister (@UnofficiaLister) October 19, 2016
But despite the feedback, the meal plan remained relatively the same: all-you-can-eat, and for a high price. The $300 of mandatory "flex dollars" that could be spent outside of the Lister dining hall, which was part of an earlier proposal, was removed, but this wasn't enough for Rahman.
"It is pretty paternalistic for the university to toss aside the majority of student feedback and say, 'We decided on the same meal plan as last year — a plan very similar to last year — so we're asking students to deal with it.'"
U of A Vice-President (Facilities and Operations) Andrew Sharman presented the meal plan to the committee as a system that would bring students better food at a lower cost — the new meal plan, he said, would be $108 cheaper for students.
The meal plan, however, is actually only $4 cheaper for the students that pay the higher tier $4,554 plan. And according to the SU's survey, only one in five Listerites use the more expensive plan. This means that 75 per cent of students would be paying about $700 more for food next year.
Rahman critiqued the plan's high cost and negative response from 90 per cent students, and proposed that the current meal plan simply increase with inflation by 2.3 per cent next year. Rahman said students aren't happy with the food that's offered with the current plan, and students they don't trust that Aramark to deliver if they were to pay more for a meal plan.
"Here we are, working with (Aramark)," Rahman said. "A company whose only talent for the past 20 years, in my opinion, has been to disappoint students on a timely basis."
But Sharman explained that the current meal plan doesn't provide Aramark enough revenue to increase the quality of food — if students want higher-quality food, they'll have to pay the price. However, the VP (Facilities and Operations) did not report specific quality benchmarks that could be expected from Aramark if the university were to switch to a $4,550 all-you-can-eat plan. He said that if the committee were to pass the meal plan, he would work with Aramark and consult with students on potential menus and nutrition.
"We are at a point where we cannot improve with what we have," he said. "Moving the price of the meal plan up by 2.3 per cent will not address the levels of dissatisfaction that we have."
All-you-can-eat plans have reportedly been received favourably in certain campuses, such as Wilfred Laurier University, Simon Fraser University, and even the U of A's Augustana Campus. Sherman explained to the committee that independently-collected data from other institutions found that more than half of students said "Yes," when answering the question "Would you prefer an all-you-can-eat meal plan?" These institutions, however, are smaller than the U of A, so a meal plan that restricts students to dining halls can present challenges for students that have class on the other side of campus.
Rahman said the data Sharman presented wasn't specific enough to the U of A, and pointed out that students in most situations would say they preferred an all-you-can-eat plan if price wasn't included in the question.
Board chair Michael Phair echoed Rahman's concerns and stressed that the university needed to take student consultation seriously.
"What I've heard is the current plan is not good, and neither is the one that's being proposed," Phair said. "It seems to me that there needs to be much more student agreement on this rather than having us decide that the meal plan is ready. So I'm uncomfortable going in this direction without more consultation."
Doug Dawson, the university's Associate Vice President of Ancillary Services, told the committee that his unit will now have to "go back and recast where it is" on the meal plan.
---
[poll id="40″]
Correction: A previous version of this article stated that the proposed meal plan was $1,000 more expensive than the current one. This was changed to $700 to reflect closer rounding.