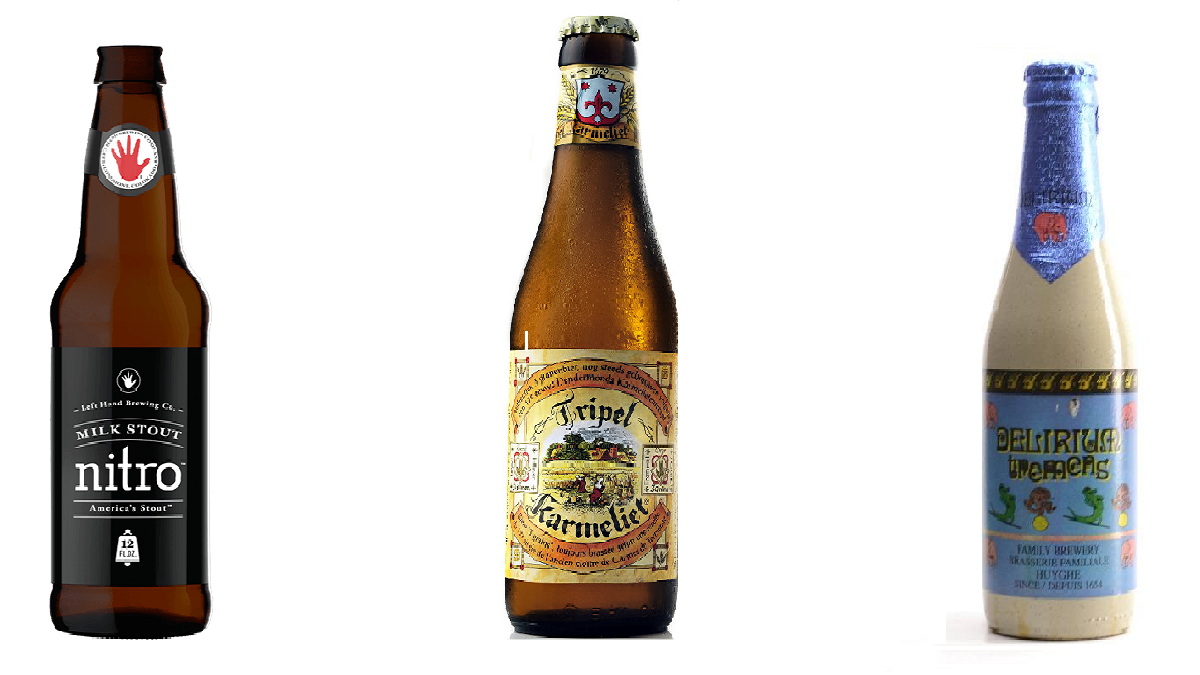 Autumn is in full swing and with it comes pumpkin-spiced everything. If, like me, you're sick and tired of crappy sour fruit and pumpkin-based beers, here are some alternative drinking options to fall for this fall.
Left Hand Brewing Company, CO, USA
Nitro, Milk Stout, 6 per cent
Chocolaty and creamy, this is a beer to enjoy on those brisk Edmonton nights with friends in a dimly lit bar. Think Guinness, but with a more pronounced vanilla tone and sweetness more akin to milky caramel than a Jolly Rancher. Plus, it's nowhere near as bitter, which makes it so much more palatable.
Where to find it: Beer Revolution's your best bet.
Brouwerij Bosteels, Belgium
Tripel Karmeliet, Belgium Tripel, 8.4 per cent
This is my favourite beer of all time. Its easily drinkable but really packs a wallop. Malted from three grains, it's complex, flavoursome, heavy, and light-years apart from the crappy Bud Light you pound on weekends. This will take you to the same buzz as maybe 3-4 Buds, but you won't hate yourself in the process of getting there. However, I wouldn't recommend scarfing these back all night — take it from me, it will get messy.
Where to find it: Liquor Depot, MKT, Beer Revolution, Sugarbowl.
Brouwerij Huygens, Belgium
Delirium Tremens, Golden Ale, 8.7 per cent
$13.49 for 750ml bottle
Delirium Tremens is borderline a fatal medical event — it's essentially death by alcohol withdrawal. This is one of the most celebrated and famous Belgian beers; it's won more awards than the Leafs have Stanley Cups. Its darkish, heavy, not as easily drinkable as the Tripel (above), but is a more complex and layered beer. The 9% will keep you afloat on those cold walks around campus, and is ideal for any moment of any day.
Where to find it: Liquor Depot.