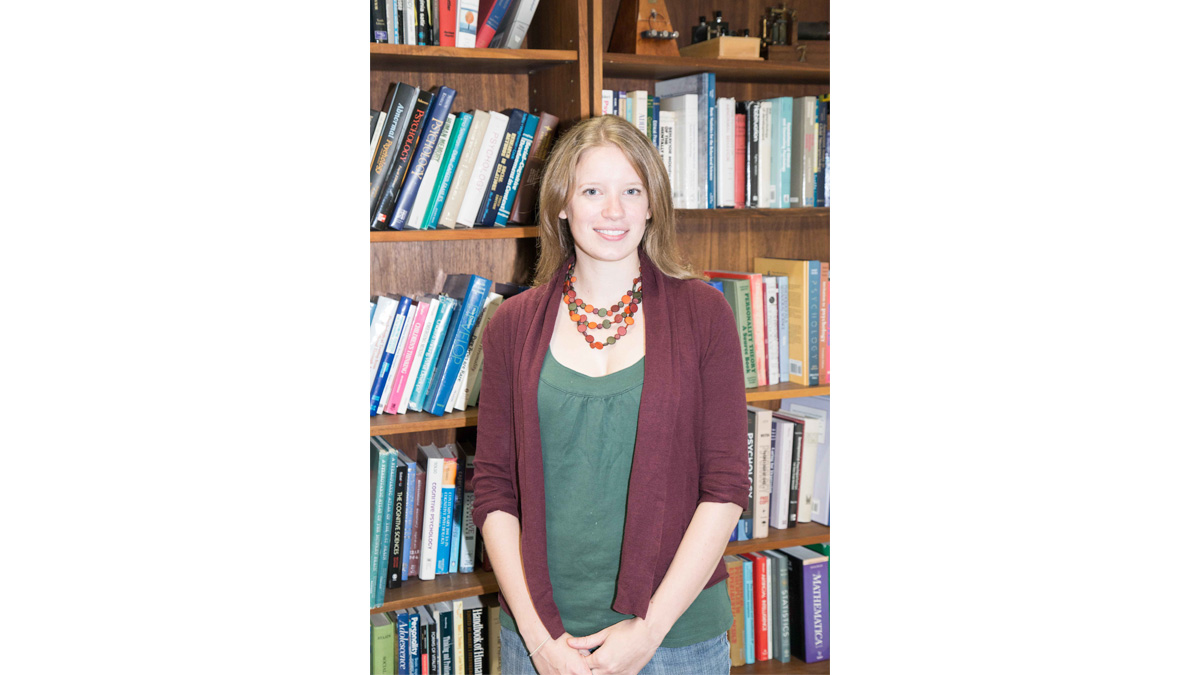 Name: Michele Moscicki
Faculty: Arts, Science
Position: Instructor of Psychology
Favourite album of all time: Led Zeppelin's Greatest Hits
What inspired you to pursue your field? I always liked finding creative answers to things. When I was a kid I thought this must be what scientists do, so I decided that a scientist was what I wanted to be … As I learned more in my science classes, I became interested in the brain, why people behave certain ways, and watching people in school and how they would get stressed out about different things.
What is the biggest misconception that people have about psychology? The biggest misconception is that we're always analyzing people all the time. Whenever I tell people that I have a PhD in psychology they'll immediately say, "Are you analyzing everything I'm doing right now?" and I say, "Well I work on birds and fish so … no."
What's your favourite spot on campus? That whole walk along all of Saskatchewan Drive is so beautiful. It's not usually that crowded, and it's just a serene place to be because the campus is a little bit offset from all the traffic and everything.
If you could only eat one Thanksgiving dinner food for the rest of your life what would you choose? Can I choose dessert? Pumpkin pie with whipped cream, sold!
What's the coolest costume that you've ever done for Halloween? Four years ago I worked at a Halloween store for a season while I was a grad student, so that was interesting. Every time we would come in they would do some Halloween makeup on us to display for the clients. One time, the makeup women put a bunch of bullets and broken glass on my face and did the makeup really nice. I sent a photo to my mom and she panicked that some sort of beaker had exploded in the lab … It was probably not the most creative one but she bought it so I thought it was good. Also the unicorn costume my mom made for me when I was in kindergarten because she spent so much time on it and I loved that thing.