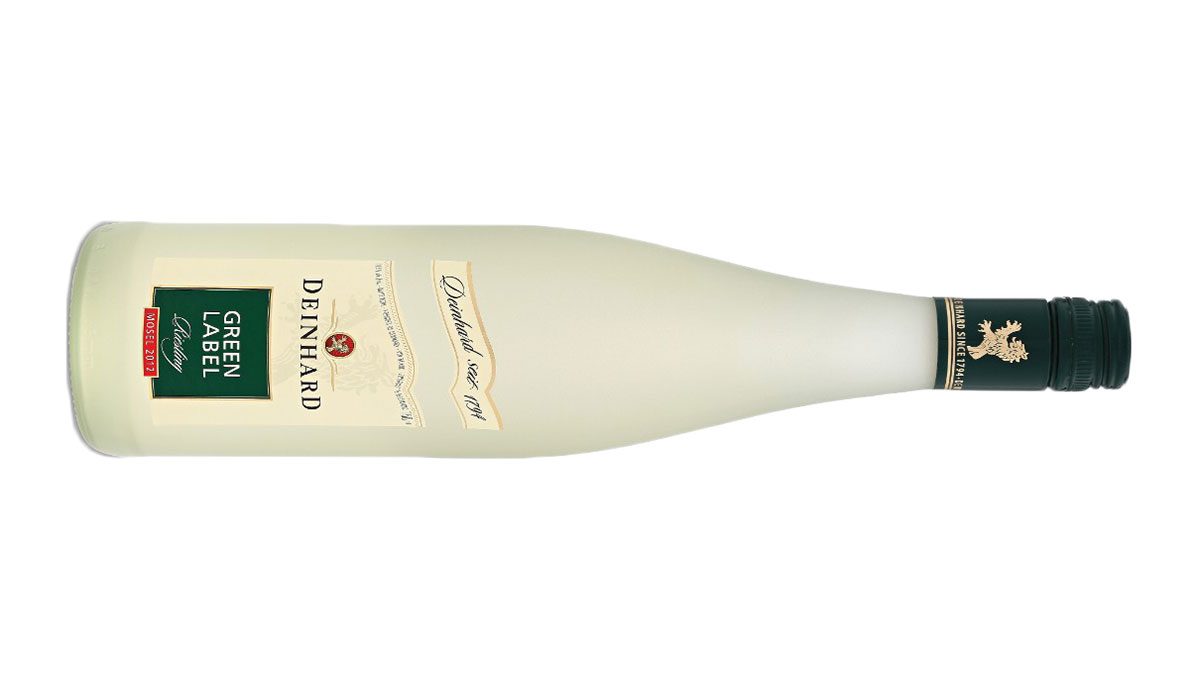 $14.99 at Liquor Depot
It's the end of another week which has been bombarded with slaying English essays, working over-time at your super hip Barista job, and you even managed to take your niece out for some ice cream. Yet, your super-hero duties have finally caught up with you, and you're exhausted. No shame there, because we're right there with you. Suddenly, it's Friday night and your life begins to look joyous again — all thanks to the fact that you know a gold star in the shape of Deinhard Green Label is awaiting your company in your paper scattered apartment. This German gem has all the qualities you're looking for — from some vineyard near Bernkastel and all the right flavours to indulge in the whole bottle.
The Germans like to keep it simple, and this Riesling holds true to that philosophy. If you're a girl like me and a bottle of wine is not something one simply distributes about in a frivolous nature, then this is the wine for you. Forget about sharing, you'll want to finish the whole thing. The subtle flavours of apple and minerals pair perfectly with a late night blog session while listening to some Chet Faker. Music and wine are like religions and shrines. So when you're done your assignments for the week, and it's time to unwind, that means it time to wine.
Allow the not-too-sweet notes of green apple, citrus, and crisp fresh air of this reverberating Riesling take you to your happy place. I could tell you how brilliantly bountiful it smells, or how elegantly matte the bottle is (which it is), but instead, I'll tell you the perfect pairing for this wine. Take the bottle, a wine glass, your iPod, and head right up to your desk because it's time for some self-care. Find comfort in the wisdom your new-found companion can provide, as it has been around since 1794 and that's a whole lot longer then you ever could've possibly been stressing for. Even if that wisdom just told you to sit the fuck down, get a little drunk, and listen to the little sloshes of wine that sound like a shore.