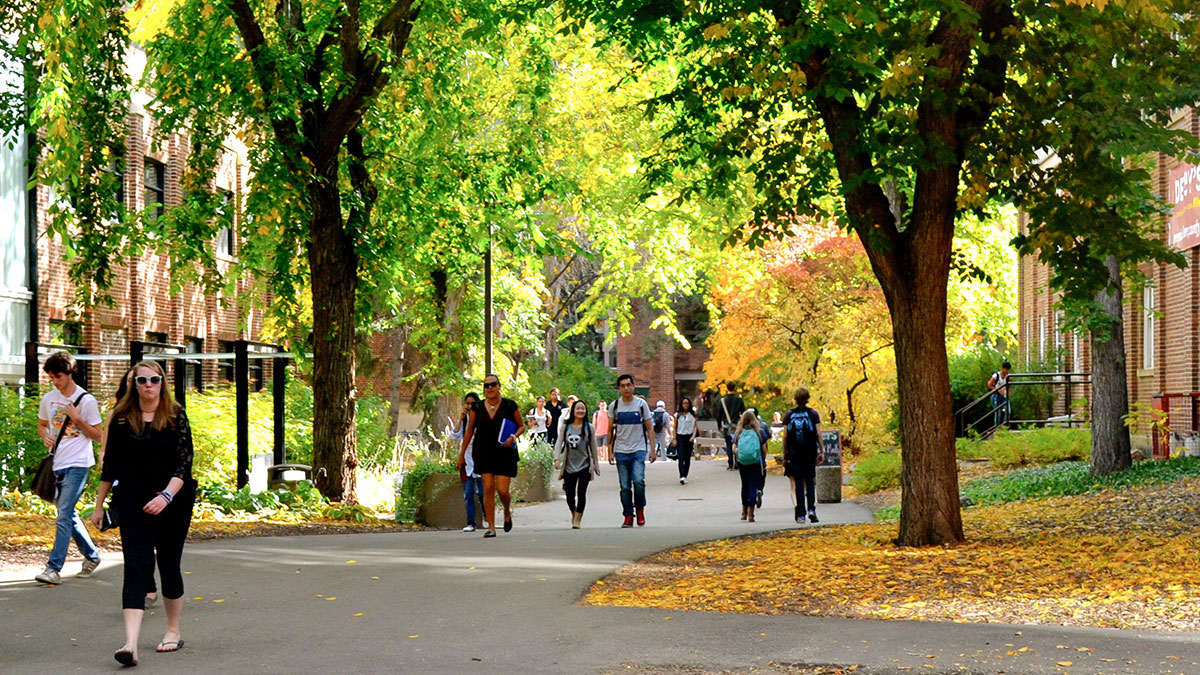 After three years with the organization, this will be the last opinion piece I write for The Gateway.
Since becoming a staff member, I've been contractually obligated to contribute at least one editorial to the opinion section per semester and I've never looked forward to the experience. In part because I don't enjoy the act of opinion writing, and also because I've always been absolutely terrified of being attacked post-print over the internet.
I follow a lot of female journalists on Twitter, some who I know personally and others working in other parts of North America. Though they live in different places, one commonality between them is that I've watched almost all of them be aggressively threatened for a piece of work they've published.
This fear has generally led me to try and find uncontroversial opinions when putting together my mandatory editorials, since for the longest time, I didn't feel like I was emotionally strong enough to handle the disgusting harassment I've seen my peers receive. So I played it safe. In the past, my opinions have ranged from stuff like "I like Christmas," to "Ebola is bad" to "I like the Students' Union." Even though these are rather bland topics, I still panic when I see comments on the articles, as I'm always terrified of having my intelligence and journalistic integrity questioned, especially due to the thought and effort I put into every piece.
But putting my opinions out there and having others criticize them has made me into a stronger person. I chose to get involved with one of the more visible student groups on campus, which has given me a chance to have my work judged and torn apart by readers, making me a better writer (as I try to improve) and helping me learn to not take criticism of my work personally. There's always going to be somebody out there who doesn't agree with what I do or say. And that's okay.
While I steer as far away from controversy as much as possible most of the time, other writers at The Gateway face it head on, striving to create dialogue about topics that they feel passionately about. I've always admired these brave individuals, who seem to give little thought to what the internet will say and simply strive to force campus readers to think critically about issues around them.
The most recent instance of this was when Gateway volunteer Kate McInnes wrote an article discussing why she feels the 5 Days For the Homeless campaign run by some UAlberta students is problematic. This is obviously a polarizing issue, and as made clear by the Facebook comments section on the article, a lot of students across campus are interested in bringing discussion about the event forward. Discourse between students is great, it allows people with differing opinions to come together, debate, learn, and grow as people.
I have been lucky, as I've never received gross or threatening messages in my few years as a journalist. But, our writer Kate received excessive, misogynist insults and threats of sexual and physical violence via private messaging when voicing her thoughts on a controversial issue. In a public Facebook post she shared five of the 20 private messages she's received, with perceptible rises in misogynist violence in each succeeding comment.
Watching these threats is part of what fuels my fear of participating in journalism. From witnessing the Gamergate insanity, to seeing female reporters harassed on camera, to seeing my own friends be called a "stupid bitch" for raising their voice, it makes it hard to want to share thoughts and contribute to the "freedom of speech" everyone fights so hard for. When your chances of being demeaned, having your intelligence questioned, or being threatened is higher, why would you try and contribute to an open platform to voice concerns you have with the world around you?
I have witnessed The Gateway's comment section over the last two years, and the women who write for the opinion section are much more likely to be accused of having flawed arguments, ill-researched articles, and being told they have no right to comment on a topic than the men who contribute their two cents to any given subject. As McInnes pointed out to someone asking why she's in journalism if she can't handle these comments on Facebook, "I don't see my male colleagues being told they'd sound better with a dick in their mouth."
Female journalists are three times more likely to be harassed online than their male counterparts, and student journalism is no different. Since we are a campus publication, most readers understand the basics of sexism and racism and don't directly fall back on calling a woman a "dumb c*nt" when they disagree with her. But that statistic doesn't exactly create feelings of hope when thinking about being a writer for the rest of your career. If being harassed is considered an occupational hazard by many women in journalism, why would anyone want to enter that industry?
Aggressive threats of physical and sexual violence are part of being on the internet, and while I hate that this is considered a normalcy, it's a reality. But the intent of these threats when directed at a woman is to silence her and stop her from sharing her opinions. Brushing these off as an occupational hazard just opens the floor to more and more of these comments.
Misogyny is everywhere, and I don't see women ceasing to be harassed for voicing their opinions anytime soon. But the only way to challenge this is to keep writing and ignoring them.
And that is what I urge fellow women at the university to do. Keep writing. Keep contributing. Keep challenging what you perceive as flawed. Tackle the systemic structures that have been put in place to make a disconcerting number of people think that sexually harassing a woman with an opinion that differs from theirs is okay. This attempt at silencing women should not be tolerated.
Kate McInnes has handled her critics and her bullies exceptionally. I admit that watching her defend her stance as someone uncomfortable with putting myself out there has been inspiring. I truly hope that what has happened based on one article doesn't deter other women from coming forward to voice their own opinions at The Gateway. Because really, us being afraid to speak out is the intent of these threats, and if we are afraid, we let them win.
All that being said, maybe this won't be the last opinion piece I write for The Gateway.