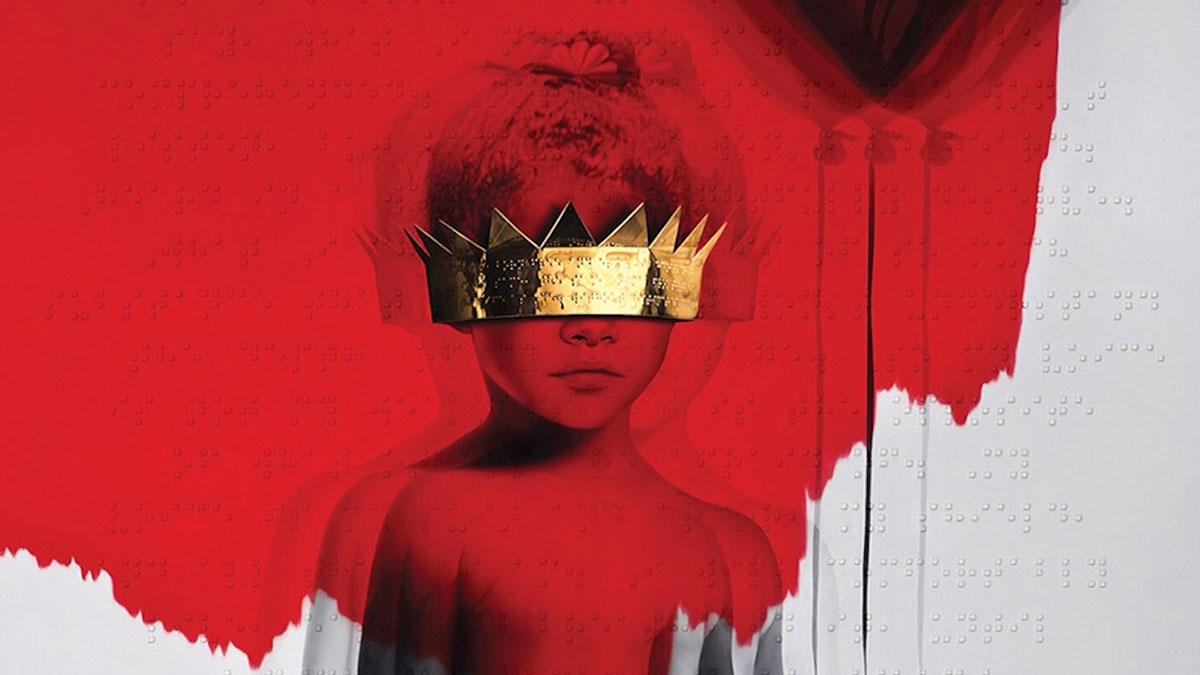 Rihanna
ANTI
rihannanow.com
Roc Nation
ANTI has been so long coming, and so hyped, that by the time it was released on TIDAL on Jan. 28, it was barely noticed. Coming only hours after Kanye West and Wiz Khalifa's twitter spat, it was somewhat eclipsed by the internet drama of the day. But even though the release came much more quietly than would be expected of RiRi, ANTI makes for an excellent follow-up to 2012's lacklustre Unapologetic, as we see a Rihanna who is more self-aware and confident in where she stands in the music industry.
Like its release, ANTI is understated compared to what 2015's "Bitch Better Have My Money" had us expecting of the record. The R&B tracks from ANTI float into one another, making for an easy listening experience. The only thing close that eclipsing banger territory is the album's main single "Work," where Rihanna does "workworkworkworkworkwork," and features our lovable Six God, Drake.
While Drake and Rihanna always make great collaborations, "Work" doesn't stand up to opening track "Consideration," where unlikely feature SZA appears. The two women demand "Will you ever respect me?/ No," and bring in a disenchanted feeling to ANTI. This is continued throughout the album in tracks like "Woo" and "Desperado," where we get a taste of a relationship gone wrong. This is not uncommon to Rihanna's music, seeing the emotional ups and downs of Rated R (released after the Chris Brown incident), but this is a much different tone. It's more of a lack of caring after the relationships than a self-reflection, Rihanna really doesn't care anymore.
ANTI is not the RiRi we've come to know and love, but that isn't a bad thing. She's become much more self-aware of where she stands in the industry, and isn't catering to any pop boxes that are so easy for today's musicians to fall into. She's more confident and not spending too much time dwelling on people who don't deserve her time. And thank God, because we didn't need another Chris Brown collaboration.