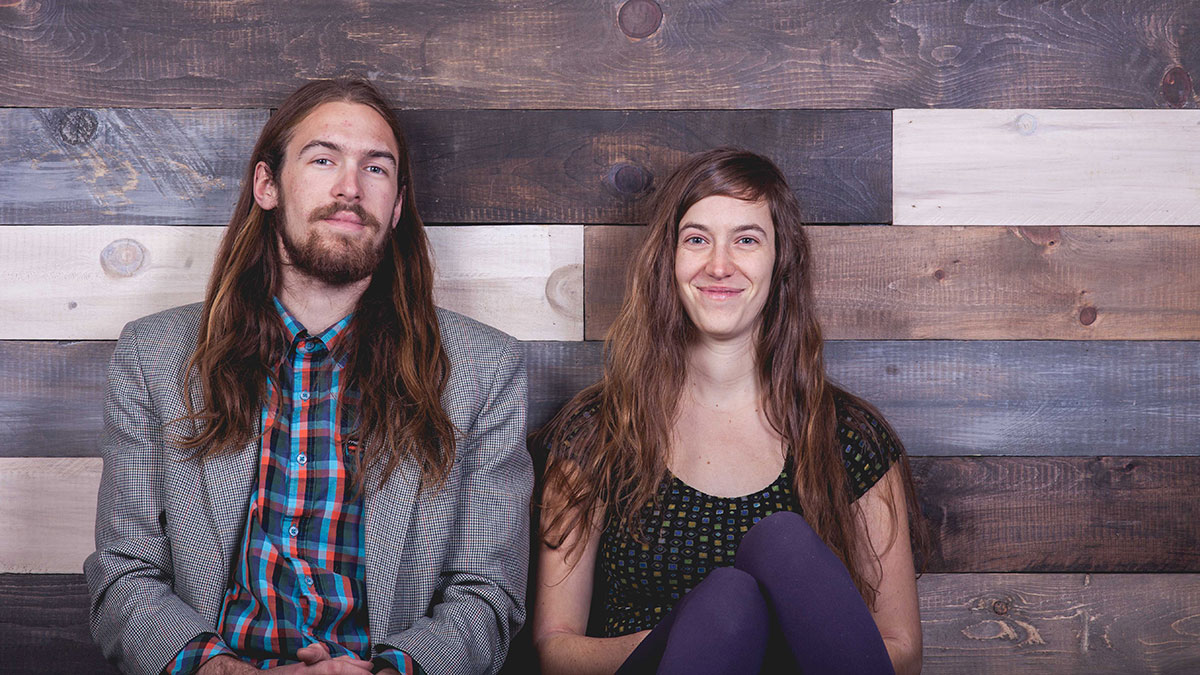 Roger Roger
7:30 p.m. Thursday Feb. 4
Cafe Blackbird 9640 142 St.
$6 at the door or at yeglive.ca
Folk/roots duo Roger Roger, comprised of twins Madeleine and Lucas Roger, launched their new album Fairweather on Jan. 15 and played to a sold out show two days later at the West End Cultural Centre in their hometown Winnipeg.
Music has always been part of the duo's life, thanks to their father, Lloyd Peterson, a musician and music engineer who's also responsible for co-producing their album. With plenty studio time and a collaborative method of creation, the process behind Fairweather was an experimental journey for the band. Working with the backing band, the final product resulted from group effort, something Madeleine Roger cherishes.
"I would rather do it that way than dictate how things should be," Roger says.
It would so happen that this homegrown duo actually came to be by total chance. Lucas stumbled in on his sister singing her original songs in their kitchen. He liked what he heard, and asked her to teach them to him while she learned how to play his tunes on instruments and the rest is history. They booked a couple shows and Roger Roger was born.
"I never really intended for this to leave my living room," Roger says, "It's sorta been taking on a life of its own which is so satisfying and rewarding."
As family-orientated as the band is, the twin siblings write their music separately, using their own style of artistry.
"[Lucas] is one of those songwriters who disappears for half a day or three days and he comes out [with] this perfectly finished, crafted song in its entirety," says Roger.
She describes her own writing style as more chaotic, taking random pieces from scribbled notes or melodies from dreams.
"It's a bit more of a patchwork" she says.
Nonetheless, it is one that comes together to create a beautiful narrative, emphasized in the duo's song "13 Crows," which commemorates both fiction and reflections from Madeleine's childhood. The song recounts when she came home from school one day to find her family's apple tree peppered with crows, as well as telling the story of aging man looking back on his life.
"I just implanted my own memories into his world," says Roger.
She also mentions another song written by her brother, "Fairweater," which she describes as "just his heart talking."
"There are grains of truth from our own individual lives in those songs. It would be impossible to write without your lens of how you look at the world," Roger says
Honest lyrics are more important to the band than the musical technicalities, as the twins are both songwriters before they are instrumentalists. As a result, the sibling's voices blend seamlessly together to create a relatable narrative.
"We like to write songs with the idea that at the core they're just a great story and [that] they have some kind of melody and foundation to hold onto," Roger explains.
The duo furthers their down-to-earth tendencies by solely using guitars that Lucas constructs. Lucas, who had been in a rock band since he was a teenager finished manufacturing his first acoustic guitar around the same time that his sister started to write and play. He now plays his homemade acoustic guitar on stage and continues to build them. In fact, he built a guitar for his sister, which she played live for the first time at their album launch party.
"It's pretty cool that he has married his two favourite things together," she says.
As for future endeavours, the band already have already made plans, from writing and recording for a new album in the winter, to touring folk festivals in the summer. The band says they have spoken about plans to tour in Canada, the United States, Europe, or even, as Madeleine adds, the International Space Station in the near future.
"It's sort of this beautiful accident that we started writing, playing, singing and performing together," Roger explains. "And now, we just couldn't be happier."