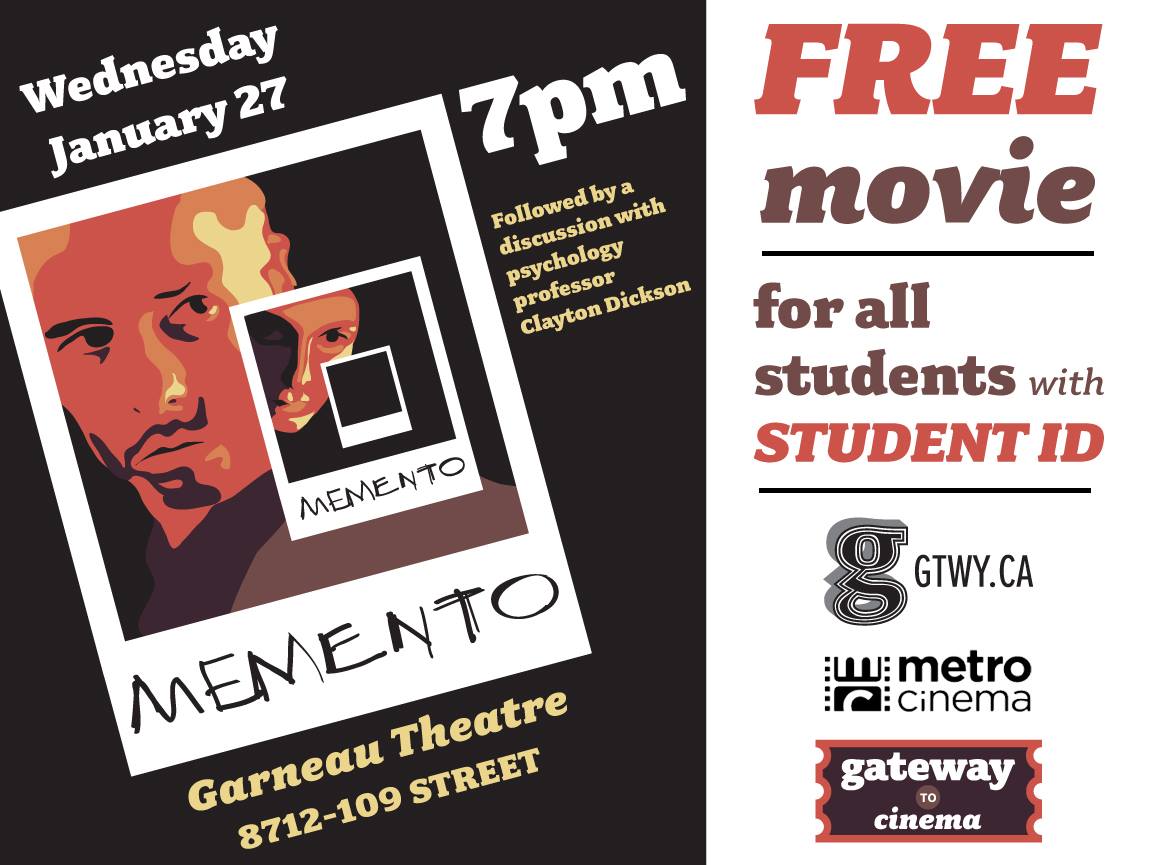 Join us for our first Gateway to Cinema for the winter semester.
Memento is a psychological thriller based on short-term memory loss. Psychology professor Clayton Dickson will be providing a short follow up discussion after the movie. Prof. Dickson teaches Psyco 371 – The Neurobiology of Learning and Memory and regularly uses Memento in his classes to highlight the effects of short-term memory loss!
This event is free for all students with ID at the Garneau Metro Cinema, 8712 109 Street, just a few blocks away from the University of Alberta.