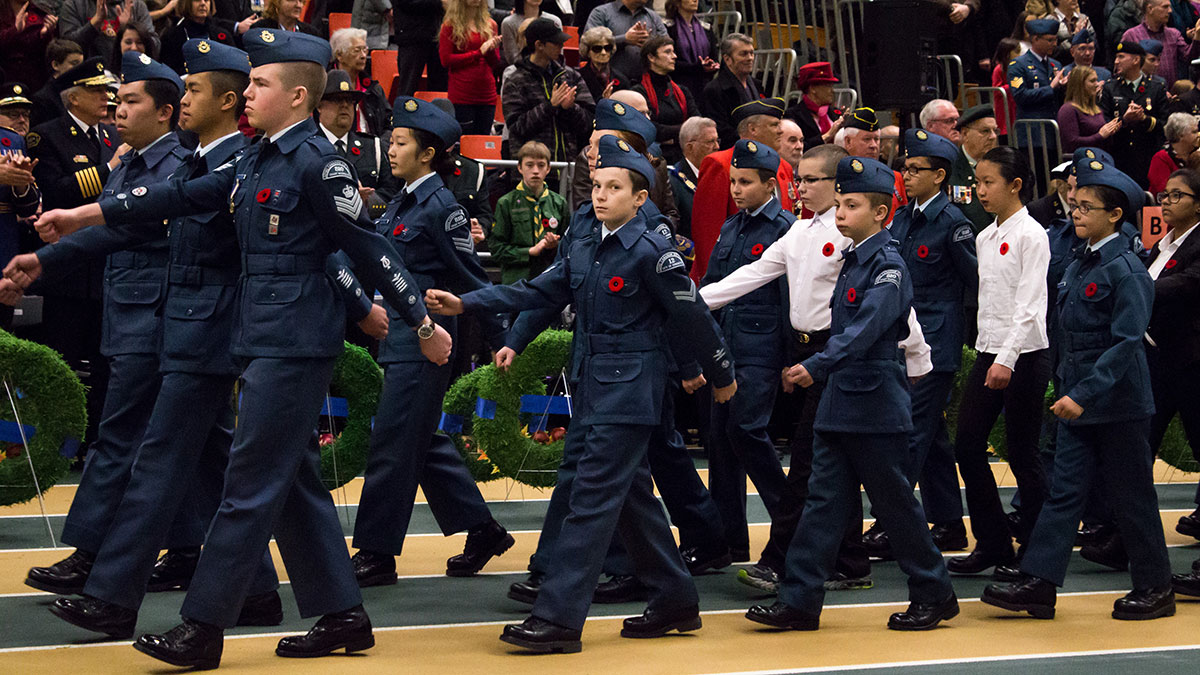 Halloween ends, and as far as many Canadians are concerned, it's already Christmas. A day that deserves to be remembered, Remembrance Day, is lost and easily forgotten in this transition from ghosts and ghouls to peppermint and Black Friday deals.
It's astounding that Canadian citizens who so thoroughly enjoy their democratic rights are so easily able to dismiss the importance of November 11th. It's become a convenient holiday, one which people use to shop for Christmas or catch that movie. You hear it all the time, "11:11, make a wish!" yet it becomes a burden to take one moment on Remembrance Day to stop wishing for an A on the midterm you just wrote and to honour the sacrifices made by Canadians. As per the Veterans Affairs Canada, over 100,000 Canadian soldiers have lost their lives since World War I fighting for a cause greater than what an average citizen is able to comprehend.
As an Air Cadet, one of our annual tasks is helping the local Legion distribute poppies. This year, standing in the middle of Costco with a bucket and a basket full of poppies in hand, I found myself lacking patience. There was so many people who refused to take a poppy for reasons I cannot understand. In contrast to the hoards of Costco shoppers who passed me as I awkwardly stood there, a young girl of about six-years-old approached me and politely asked for a poppy. I was excited to have someone so young take an interest until I watched her mother pluck it out of her hand and toss it in the trash. I couldn't and still cannot fathom the level of disrespect such an act conveys to the countless men and women who have died in military service. Wearing a poppy is a simple means by which each of us has the opportunity to display our respect and solidarity for what we know is right. We are privileged to enjoy the freedoms many of us have not had to fight for.
As the years pass, the memory of our veterans fades. What doesn't seem to fade is our freedom of speech, our freedom of religion, the freedom of education and our ability to feel safe in our own country. What we take for granted is what many people across the world are deprived of.
It's difficult to understand the idea of commemoration when you haven't lost a loved one overseas, and so many continue to feel the pain of the deaths of their family members.
For their sacrifices, for our freedom, I will not forget.