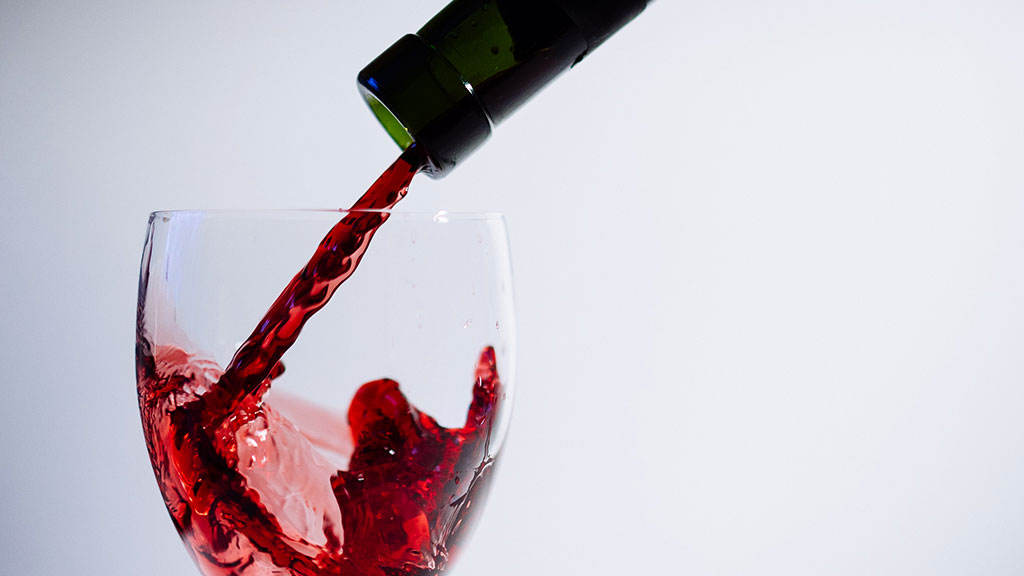 Wine O'Clock Cabernet Merlot
Superstore Liquor Store
$9.80
After missing the first week of TGIT for the sake of an analytical paper on 18th century feminist theory, it was definitely Wine O'Clock somewhere on Friday night. The label, simple and black with a purple clock hand pointed straight up, looked just mysterious enough to help me catch up on How to Get Away With Murder, so I chose it, even though I don't normally go for blends.
The real mystery, however, was why every sniff of this wine makes me sneeze. Even more mysterious is why the spicy aroma doesn't actually translate to taste. Instead, the first sip was polite and fruity, then warm and familiar like an old friend. Personally, I'm not a fan of especially fruity wines, but this one is an exception, because the fruit flavor doesn't make it overly sweet. Instead, it's a little bit tart, like ripe raspberries with a "soft touch of cocoa," as promised on the label. One glass tastes like another, and before you know it you're trying to Google Shonda Rhimes' phone number so you can tell her Grey's is nothing without Cristina Yang.
The bottle recommends pairing with herb roasted meats, Pad Thai, "or even pan-grilled halibut" (grill-grilled halibut is apparently not acceptable), but in the spirit of Olivia Pope, I paired it with microwave popcorn and a Shondaland drinking game I found online instead. For the record, Olivia Pope definitely doesn't approve of my under-ten-dollar wine choices, but for us mere mortals, Wine O'Clock is a pretty good choice.