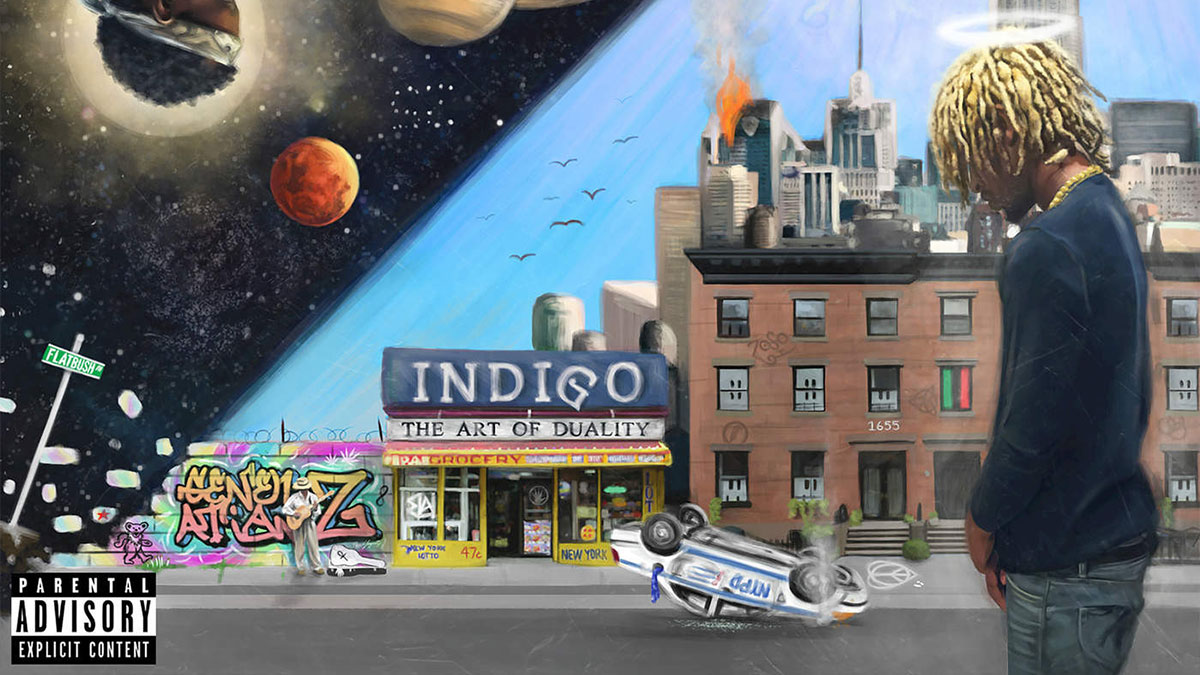 The Underachievers
Brainfeeder
theualifestyle.com
Evermore: The Art of Duality is the sophomore album by Brooklyn rap duo The Underachievers. With this album, beast coasters Issa Gold and AK look to explore the contradictory nature of being a hippy in Flatbush Brooklyn. As the cover suggests, these rappers have their heads in the clouds but are still very much grounded in the struggle of growing up in Flatbush Brooklyn.
The first seven tracks on this record bring a combination of sweet, airy instrumentals with deeply personal and reflective lyrics by both rappers. The track "Rain Dance" is particularly important in establishing the themes put forth in the first 27 minutes of this album. The first section of this album puts significant emphasis on the concept of pathways, and choosing the right route in life. The Underachievers explain how bad life choices can lead to positive end results and vice versa. This theme is especially important in the song "Shine All Gold" where Issa Gold explains how we all make good choices and bad choices but in the end "You find direction, its like your own map". Lyrically The Underachievers seem to be reflecting on their past lives, and in their usual psychedelic fashion, essentially present a condensed version of how they grew up and what choices they have made. Instrumentally this section of the album is incredibly spacey and trippy. The use of extremely melodic synths and a variety of different bass and drum sounds create a diverse and intergalactic trip for the listener.
The Second half of this album features hard banger beats and much more aggressive flows from both Issa Gold and AK. Both lyrically and instrumentally this section is deeply rooted in Flatbush, and sounds a lot more directly connected to their beast coast brothers Pro Era and Flatbush Zombies. Both rappers come extremely hard and make the listener feel like they are directly involved in the chaos that ensues in the last seven tracks. The strength of the duo's teamwork is especially represented in the second half. Tracks like "Reincarnation" and "Allusions" feel like an unrelenting beat down by both rappers and truly exemplify their unique tag team-like ability to murder tracks. While the duo still explores their psychedelic nature in this section, the last 7 tracks seem to tell us that although
The Underachievers are deeply invested in their spirituality, they are still from Flatbush and should not be fucked with.
Overall this album shows two very different sides of The Underachievers. Evermore: The Art of Duality illustrates that these beast coaster's identify simultaneously as hippie rappers, and hard hitters from Flatbush Brooklyn.