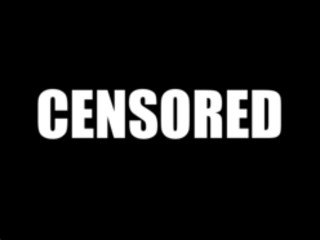 The University of Alberta's dress code has been suppressing Brent Wheeler, a third year Phys. Ed student, for too long.
Wheeler, who has an uncontrollable sweating syndrome, said that clothes produce too much heat on his body and cause him severe anxiety issues.
"Whenever I wear clothes I feel like I'm being baked like a moist Thanksgiving turkey," said Wheeler. "It lowers my self-esteem."
He came to class last Wednesday without a shirt "in order to aerate [his] body" and Professor Dunlop Smits ordered him out of class when Wheeler refused to wear a shirt. In protest to the, as he put it, "oppressive expectation" that he wear clothes, Wheeler arrived to class last Thursday completely naked.
"I sit in the back so I didn't think anyone would see very much for long," he said. "Most of the guys wear shorts with their testicles hanging out all over the place anyway."
Professor Smits certainly noticed.
"Usually when Wheeler walks into a room," said Smits, "he makes the place smell like the basement of the Cameron library. I usually don't say anything because he's fucking the TA and the TA's blowing me. But on Thursday, he smelled like someone threw up in a sauna. I nearly cried."
Wheeler refused to leave class and UAPS forcefully removed him.
Wheeler was formally suspended for a few days on Thursday by President David Turpin, who informed him in a letter that he was not welcome on campus "without his genitals covered." However, on Friday, he came to class in protest wearing only his friend Kenny Horkheimer, a third year Mechanical Engineering student.
"Explain to me what's the difference between wearing jeans, shorts, some dust particles, or my friend Kenny," said Wheeler. "Clothes are subjective."
Horkheimer, who in being worn had his nose against Wheeler's perineum, or what is colloquially known as a 'gouch' or a 'taint,' took a break from holding his breath to speak with The Gateway.
"Oh it's all good," said Horkheimer. "The Jays lost in fantasy baseball this week and I made a bet. It's not all that bad though because I've never been so close to my friend before."
While some students were confused by Wheeler's actions, others were inspired by him. Dr. Colleen Mustard's ecofeminist performance studies class hosted an orgy in Quad but UAPS was not allowed to intervene because the performance was considered art.
"UAPS actually seemed to enjoy partaking in it," said Dr. Mustard.
Wheeler will appear in a deposition in front of President David Turpin early next week. When asked what he will wear to the deposition, Wheeler replied "Oh, maybe jeans and a blazer. You know, something nice."
Trigger warning: satire.