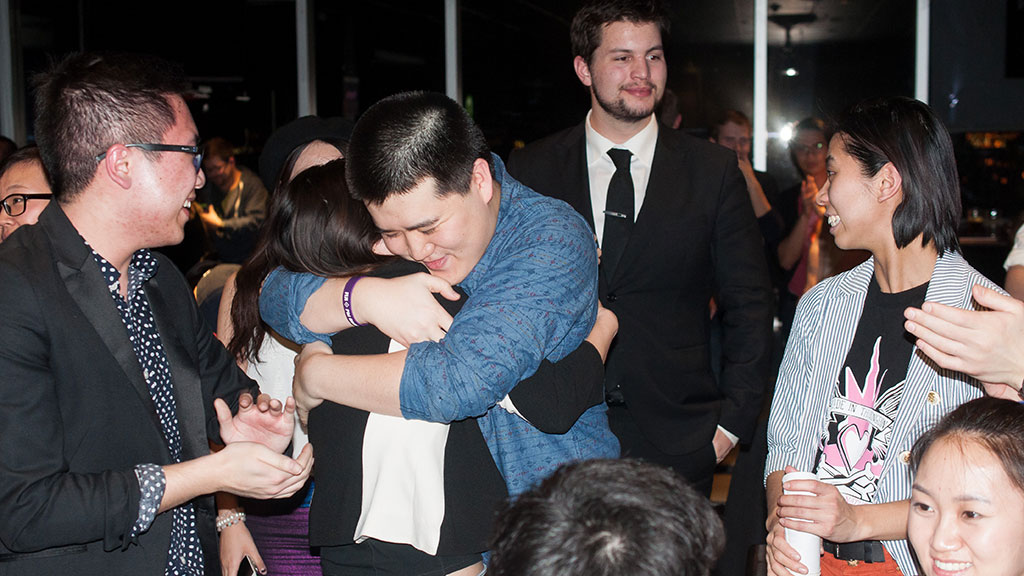 Results from the 2015 Students' Union elections were announced Friday night in RATT, introducing a new executive team for the 2015-16 academic year.
Results for the Vice-President (Operations and Finance) race are pending following the disqualification of candidate Samer Sleiman, who will appeal the Chief Returning Officer's decision on Monday.
President — Navneet Khinda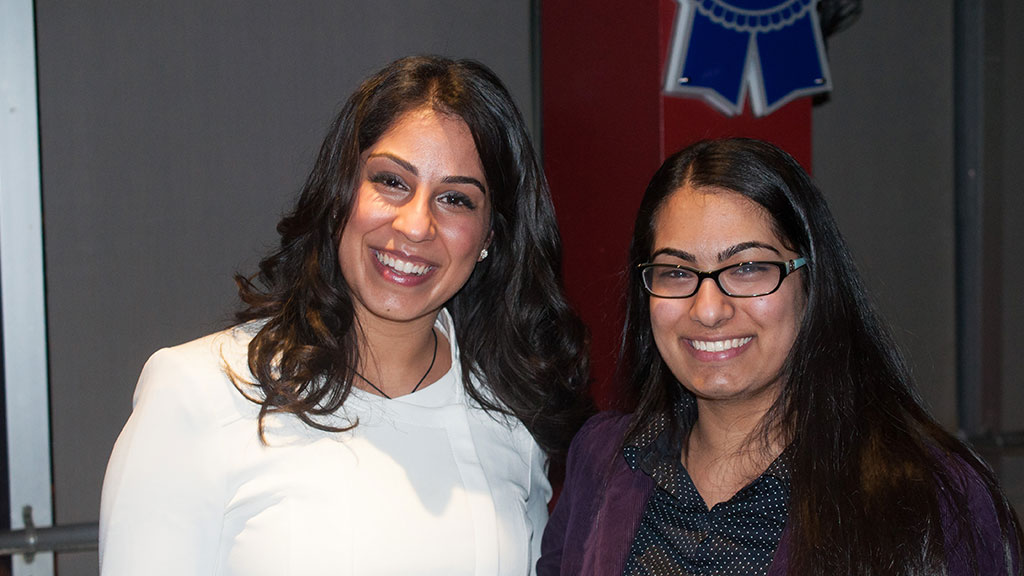 Current Vice-President (External) Navneet Khinda will take the helm as next year's Students' Union President. She was announced victorious against two joke candidates on Friday night.
After one round of voting, 3,735 out of 5,970 votes were cast for Khinda — resulting in a 63 per cent win for the candidate. 19 per cent of the votes were cast for joke candidate Omnibot and 10 per cent of students voted "None of the Above."
Khinda ran on a multi-faceted platform that aimed to lobby the government on the tuition cap and fee regulation, look into finding additional revenue sources for the (SU) and 'clean up' the internal processes of the SU Council.
After being voted in Friday night, she said she was excited to learn who her team was.
"We're really going to do a great job," Khinda said.
As president she said she will start off by ensuring her team has a clear direction and that they are fully supported.
"I'm going to make sure that my (VPs) have their goals defined, that we are a unified team and that we have a really positive tone for next year, " she said.
Khinda said she enjoyed this year's campaign season, as it was more "relaxing" than last year. But the candidate said that she was still nervous about the results.
"There was always that nervousness there," she said. "Would I lose to the robot? Would I get disqualified? Who knows!"
But the incoming president said she didn't take it for granted, since the need to see her mandate through pushed her to campaign.
Khinda said she is now going dive back into her work as VP (External) due to an upcoming Council of University of Alberta (CAUS) Lobby Week, where she will continue to stress the importance of the tuition cap.
She acknowledged that the threatened state of post-secondary tuition is currently one of her major concerns.
"I am nervous about the budget that is coming up provincially on March 26," Khinda said. "But I plan to take it on by working with my VPs." — Collins Maina
Vice-President (Academic) — Shakiba Azimi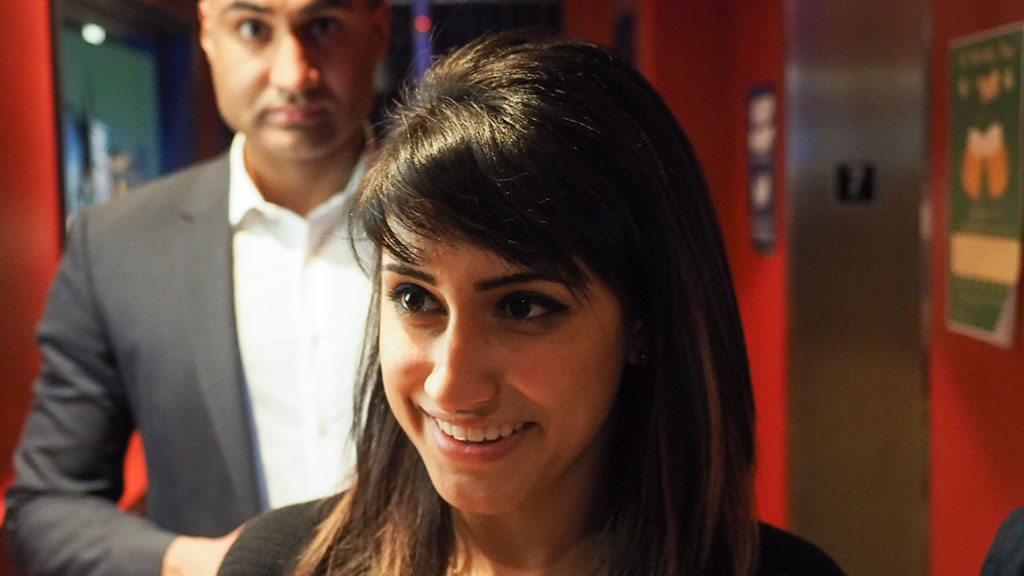 Shakiba Azimi snagged the Vice-President (Academic) title Friday evening in a razor-thin finish, minutes after the Discipline, Interpretation and Enforcement (DIE) Board unanimously struck down a ruling that would have disqualified her from the race.
Azimi drew 51 per cent of the second-round votes against returning candidate VPA candidate Fahim Rahman, who garnered the same 49 per cent tally that lost him last year's race to VP (Academic) Kathryn Orydzuk.
"I'm excited," Azimi said after the delayed results were announced. "I'm just glad that (the DIE Board) assessed it fairly."
But Azimi couldn't pinpoint how she edged out Rahman, who's currently the president of the Interdepartmental Science Students' Society, on which she serves as vice-president academic.
"Me and Fahim are both really qualified. Fahim was a phenomenal candidate. Either way, the university would have won."
After a second consecutive loss in two years, Rahman said he was speechless.
"I've said this before, I'm a more pensive type of person, so I'm going to take some time to really think about what happened. I'm not going to jump to conclusions.
"I know that coming back from last year, I improved on a lot of things. But there were some things that I could still do better."
Minutes before the announcement, the DIE Board agreed that Azimi must pay $25 in fines for assembling campaign materials in The Vault, a private room in HUB Mall that requires key-card access.
They reversed an additional $240 fines in the Chief Returning Officer's (CRO) ruling that would have exceeded Azimi's $550 allotted campaign budget and disqualified her from the race.
CRO Jessica Nguyen ruled that Azimi contravened bylaws by failing to report that her campaign manager had access to a space inaccessible to other candidates. She fined Azimi $25 for the violation.
Nguyen also fined Azimi $180 for nine hours spent in the unauthorized room, the same amount it would cost a student to book the space.
"I thought it was a non-issue," Azimi told the board. "I didn't think a residence was a space I had to report."
An informal complaint was filed against Azimi earlier that week for failing to clean the space, for which Nguyen slapped her an extra $40 fine. Nguyen told the board a cleaning service had to get rid of yellow paint marks left on the floor.
Azimi's campaign volunteer, Sangram Hansra, argued to the board that the complaint had been filed informally by e-mail and should be voided.
"Informal complaints are to make sure that there is no complaint, that there is no penalty. It's something to prevent a case from going further, to mitigate issues," he said.
"If there is no official complaint, why are we here?"
The DIE board is set to hear Samer Sleiman's appeal on Monday, after he was disqualified from the Vice-President (Operations and Finance) race for allegedly tampering with votes.
In his hearing application, Sleiman said there was no opportunity to ensure the complaint was "fair, accurate and truthful." — Alex Migdal
Vice-President (External) — Dylan Hanwell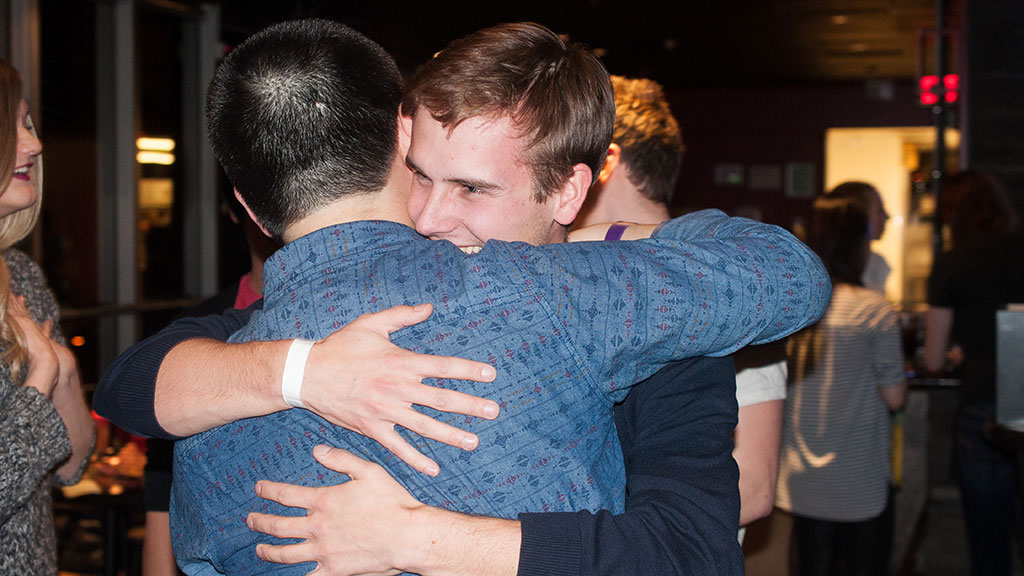 After a close race, Dylan Hanwell won over Blue Knox for VP (External) with a 53 per cent majority in the second round of votes.
Of his opponent, Hanwell said that Knox "ran a really good campaign. She's a great campaigner and was a good candidate."
Knox thanked her team and said she was proud of running a clean campaign.
"(The campaign) has been one of the best experiences of my life," she said. "I couldn't have lost to a better candidate."
With regards to his campaign, Hanwell believes that his stance on the tuition cap was his strongest point.
"We talked a lot about the tuition cap. That was really one of the big talking points for us … I think that really resonated with students and it's something that they want to see dealt with by the Students' Union this year."
Hanwell said he plans to take a step back and take stock of what next year will look like before jumping into the action.
"I think the first thing is to just think about how this next year is going to look, look at the landscape of what one year for the VP (External) is going to throw at us, and try and figure out our messaging and our advocacy strategies from there, and look at the big picture to start before we start moving forward." — Riley Sampson
Vice-President (Student Life) — Vivian Kwan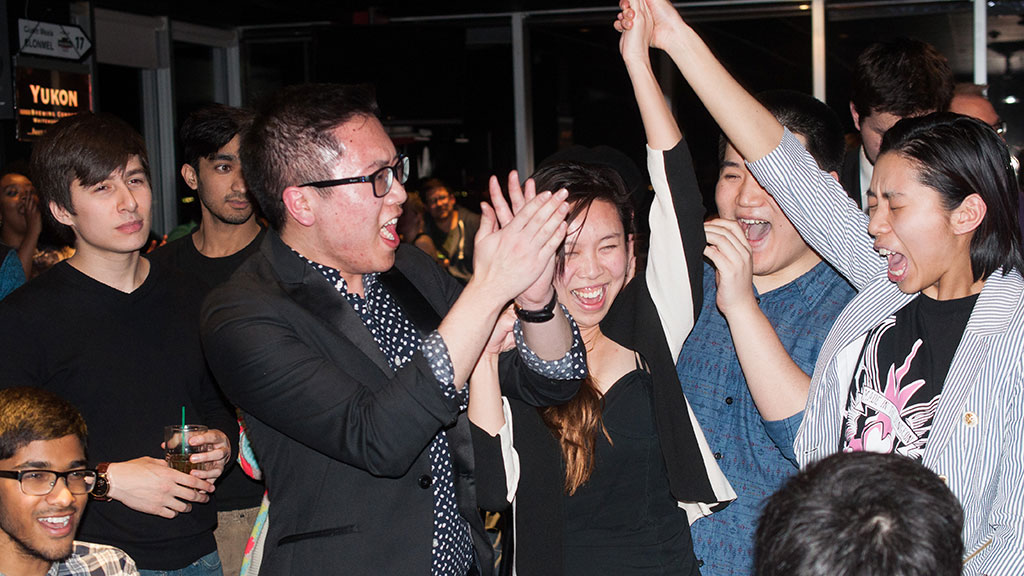 Vivian Kwan beat opponent Param Singh with 60 per cent of the vote. Singh trailed behind her with 22 per cent.
Kwan's platform focused on increasing mental health awareness and campus initiatives. She also advocated for enriching the student experience and strengthening communication.
Kwan's opponent Singh, a second-year civil engineering student, ran on a similar platform of enhancing the student experience through more campus-wide events.
Neither Kwan nor Singh could be immediately reached for comment. — Andrea Ross
Board of Governors Representative — Azhar Khan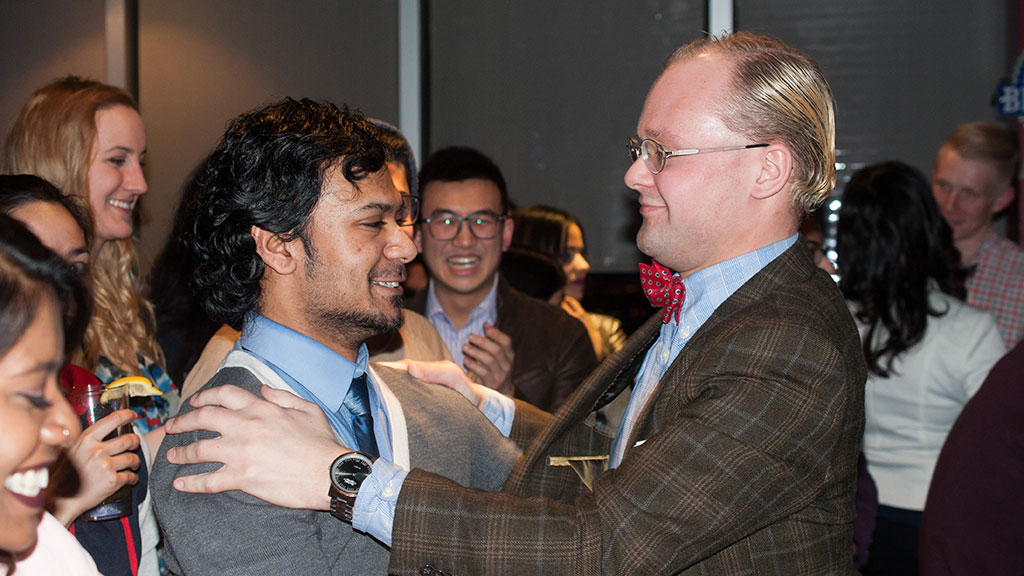 Faculty of Law student and uncontested candidate Azhar Khan was elected Board of Governors Representative.
"I was really worried about none of the above being a tough candidate," Khan said shortly after being elected. Khan said he was feeling "really happy about the results" after the announcement in RATT, preceded by rolling chants of his name by his surrounding supporters.
Khan's emphasis on his coming role falls on communication and the needs of students.
"The first thing is just have one­-on-­one conversations with some of the board members," Khan explained. "That's something my predecessor did and I want to continue doing it — I think that's the most important thing I can do for students going into the new year."
Khan received 72 per cent of the student vote in his favour. — The Gateway
The Landing Referendum — Passed
The Landing, a supportive student space for gender and sexual diversity, will receive $1.50 per student per semester from the Student Union budget after 59 per cent of voters responded in favour.
Representative Linh Lu represented The Landing at the election results party and said the Landing's team was confident that the results would be positive. While they did experience some negative feedback after the referendum was first announced, they also immediately received "waves and waves of support," Lu said, which showed how important it is to have a safe space such as The Landing on campus.
"I had a little bit of doubt, but it went away," Lu said "Right now, I'm just really proud of the time that I had and the people who worked with me on this."
The Landing provides an inclusive safe space for students and organizes a number of awareness campaigns. They plan to continue offering new programs and events with their new funding. If they continue to draw in supporters, the Landing hopes to expand their programs beyond North Campus and organize programs for Campus Saint-Jean and Augustana. For now, Lu and the rest of The Landing staff feel relief knowing that they can continue with their plans.
"I am just so excited to do or think of what I want to do for the next five years." — Danielle Carlson
Single Source Beverage Plebiscite — Passed
66 per cent of students answered "yes" to the question of whether the SU should enter into a single serve cold beverage agreement, while the "no" side lost with 25 per cent of the votes. Cory Hodgson, Vice-President (Operations and Finance) said he was happy the plebiscite passed.
"It means students recognize the value of entering a deal like this," Hodgson said. "Without a deal, we just have cold beverage products on campus. In a deal, we're in agreement with a company where we can pursue specific initiatives."
The referendum will bring in funding for sustainability initiatives on campus, including funding which could be used to offset costs of compostable materials, as well as contribute to water refill stations and low-flow toilets. — Jamie Sarkonak