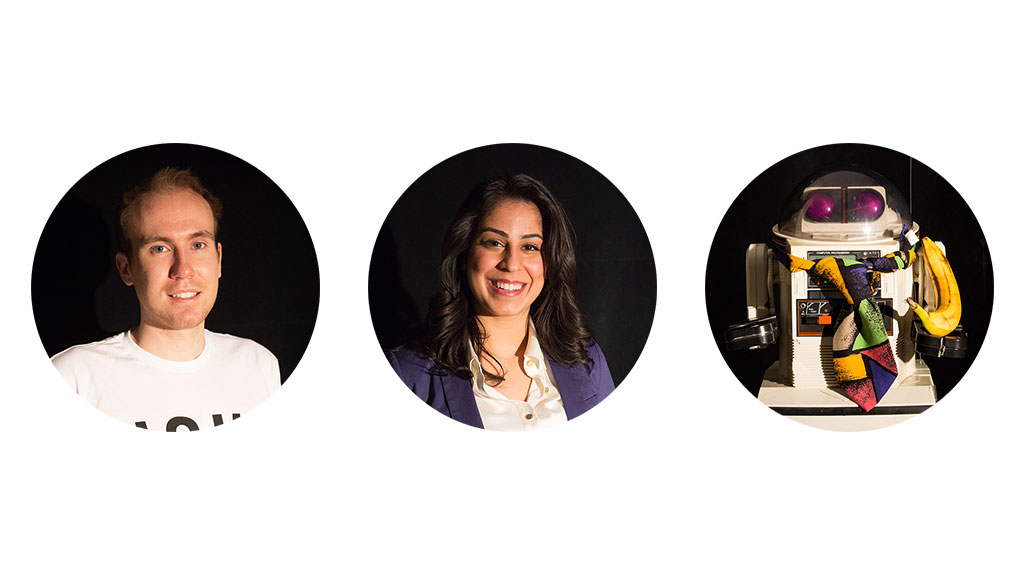 It's time again for Students' Union election fever to sweep across campus, infecting students everywhere with the desire, the need, to vote in a new team of SU executives. To guide you through this year's election season, The Gateway has you covered with our annual series telling you who our esteemed campus experts believe are the best candidates for the position, and who's most deserving of your vote, as you bite the ballot and submit your vote.
With one potential president and two mediocre joke candidates, the presidential race has been less than exciting to watch than elections past. There's been no cutthroat tactics to gain a leg up, just a lot of talk about tuition caps and fracking in quad.
On the joke candidate side, we have Frank Daniels and Omnibot. While the robot is cute, it's chirping quickly gets grating. As for Frank Daniels, he's playing the "student everyman" who wants to frack Quad to make up for budget cuts and give every student a left-shark costume, a stale joke that's barely relevant. The Super Bowl was a whole month ago. Left-shark is over, you're better off giving every student a colour-changing dress.
Putting the joke candidates aside brings us to Navneet Khinda, who's the only choice for president. But while she's almost guaranteed a win, that shouldn't discredit her legitimacy as an SU presidential candidate, and she's still deserving of students' votes.
Despite her lack of competition, she's still been campaigning strongly during the race, bringing light to some of the broader issues that students will be facing in the upcoming year. Her posters are pretty vague, stating one of three things that she wants to accomplish as our president. Her points include "Setting a new status quo," "A bolder students union" and "Taking the helm together." But on her website, she adds a ton of more specific subpoints to these vague campaign ideas. She's petitioning strongly to make the SU represent student voices more effectively, from communicating with students better to improved lobbying efforts to the government. While it would be difficult to implement, she's also working to make the Students' Union louder and more effective on campus, which she's proven is possible in her time as VP(External) this past year.
Khinda's campaign has been hugely impacted by the recent announcement of the potential loss of the tuition cap in Alberta. A major part of her platform is to give the SU a louder voice, which is positive considering the almost guaranteed tuition fuck up that will happen if the tuition cap is lifted. Instead of "thinking postive," she's giving realistic solutions to the problem. While lobbying won't be sure to fix the problem, Khinda has a plan of attack, which is more than some of the VP candidates can say.
Other than that, her main platforms can all be easily measured at the end of her term, meaning that we would be able to keep her accountable through her presidency. She wants to review the student code of conduct and revise the way the university deals with sexual assault cases, as well as working with the SU general manager to find additional revenue streams for the SU. Her platform points can provide tangible results, making her platform more realistic. We know what she wants, and how she plans to get it.
Don't abstain from a vote for the presidential candidate. Khinda is a deserving candidate regardless of whether she has competition or not.