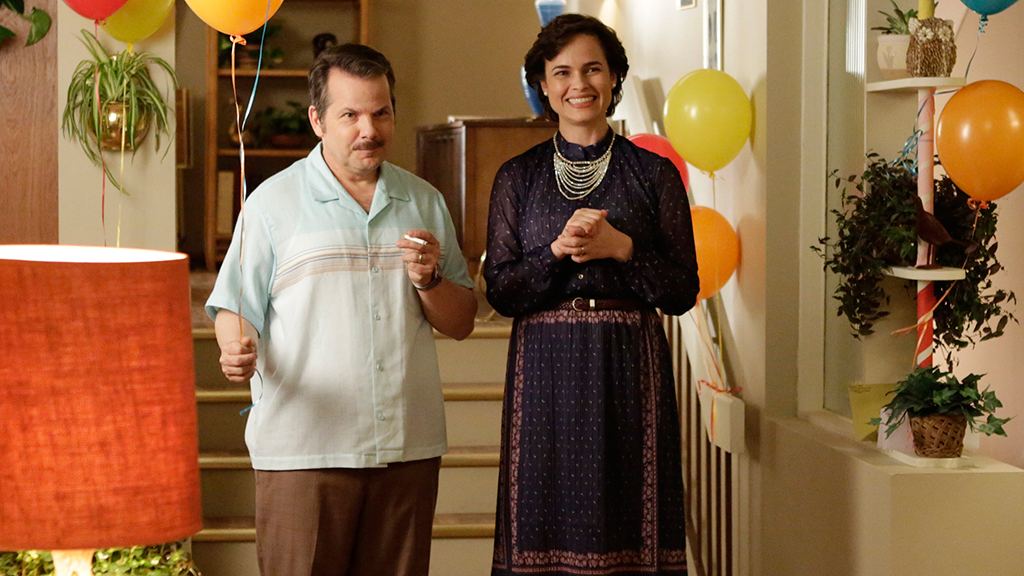 For Kids in the Hall member Bruce McCulloch, being part of the beloved comedy troupe is a far cry from his days as a teen in Alberta.
Before turning to comedy, McCulloch, who was born in Edmonton, held a variety of uninspiring jobs in Calgary and area while trying to find what he really wanted to achieve.
"I'd probably be doing home sidings in Millet (if my comedy career never took off)," he says.
This period of his life inspired McCulloch's new TV series, Young Drunk Punk, which he wrote, directed and adapted from his semi-autobiographical stage show.
Airing Wednesday nights on CityTV, the show set in 1980s Calgary follows the exploits of Ian and his best friend Shinky as they attempt to discover themselves just after their high school graduation. With colourful supporting char-acters like Ian's moustached dad Lloyd (McCulloch), the series has an emotional resonancy for its creator.
"It's based on what it's like to be 18 years old and lost. We have two guys, who have a lot of questions about the world and how effed up society can be with no real plan to fix it and it's about them finding themselves and their families," McCulloch says.
He never aspired to perform while growing up, but once he discovered the joy of performing and writing, McCulloch never looked back.
After his own graduation from high school and enrolling at Mount Royal College in Calgary, McCulloch says he was lucky enough to find his forte in comedy. Meeting and collaborating with Mark McKinney (another future Kid in the Hall) at the Loose Moose Theatre Company in Calgary, the duo eventually moved to Toronto where they met another comedy team: Dave Foley and Kevin McDonald. Scott Thompson joined them shortly afterward, and The Kids in the Hall began airing their eponymous show on CBC television in 1988.
From his roles as Cabbage Head (among many other characters) on the Kids in the Hall series to touring and performing on stage, Bruce McCulloch has had audiences laughing and entertained for more than 30 years. With Young Drunk Punk, he hopes to show young viewers that it's OK to not be sure of where you're going; sometimes not knowing can lead you to a path you would have never expected, which in McCulloch's case, was comedy.
"If you're 18 or 19 or 20, I think you really don't know where you fit in, in a different way. What are you going to do? Are you going to be on a reality show, in video games, a star on the Internet?" he says. "I think it's harder now to figure out where you can go, but I think the hunt never changes."