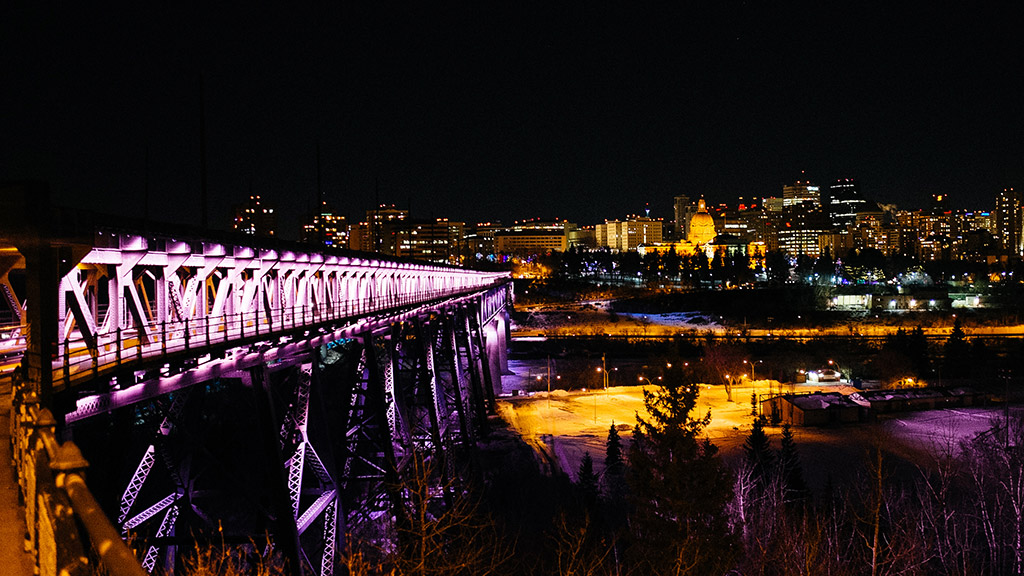 Erica Sigurdsson
Dinwoodie Lounge (2nd floor SUB)
Wednesday, Jan. 28 at 6 p.m.
$10 at door
Dinwoodie Comedy Night is back with the sharp wit of Erica Sigurdsson.  From her appearances on CBC Radio's classic show The Debaters to more than 20 festival credits, she's performed comedy more times than you've pulled all-nighters. The first round of midterms are coming up and there's no better way to procrastinate than by spending your evening laughing until you're scared you'll pee yourself. So put aside your textbooks for an evening and catch the award-winning comedian. And please don't pee yourself
Birds of Chicago
w/ Colleen Brown
Artery (9535 Jasper Avenue)
Friday, Jan. 30 at 8 p.m.
$13 at door
With the exception of the Edmonton Folk Music Festival in August, bluegrass and roots music is horribly lacking in Edmonton. Luckily, American-based duo Birds of Chicago is here to win over your heart and make you nostalgic for the simpler times that you weren't even alive yet to experience. Edmonton's limitlessly talented Colleen Brown opens with her dreamy voice and folk rock melodies. Set in the historic Artery, there's no better way to experience bluegrass the way it was meant to be.
Andy Shauf
w/ Marine Dreams, Tyler Butler
Mercury Room (10575 114 Street)
Saturday, Jan. 31 at 8 p.m.
$20 at door
When you do a YouTube search of "Andy Shauf," almost every video that comes up is a live recording. That's because when you've got the voice of an angel every time you open your mouth, you don't need all of the fancy recording equipment to make yourself sound good. Prepare to be blown away by the musical stylings of Andy Shauf, at new hip venue, the Mercury Room. The catchy indie rockers Marine Dreams and the babely Tyler Butler are opening, so bring a change of underwear because it's going to get steamy.
Ten Green Ladies Art Show
w/ Jesse and the Dandelions, DJ Owl
Artery (9535 Jasper Avenue)
Saturday, Jan. 31 at 8:05 p.m.
$10 at door
They don't call it the ARTery for nothing. This Saturday, 12 local artists are assembling with their finest work of art to hang along the walls of the venue. Every piece is running for $200, hence the name 10 Green Ladies (if you still don't get it, open your wallet and pull out a $20 bill). Indie-rock sweethearts Jesse and the Dandelions are going to play some swank beats with hot tracks coming from DJ Owl for the rest of the night. Whether or not you can afford some ridiculously underpriced pieces of art, come absorb some culture and relax during a night of visual and auditory treats.