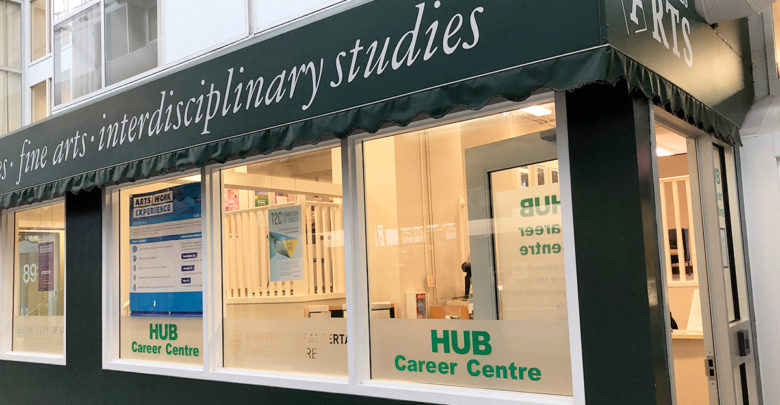 Good news: the University of Alberta produces the third most employable graduates in the country.
In a recent study, universities across Canada and the rest of the world were ranked in terms of graduate employability. This measure takes into consideration a university's partnership with employers, employer-student connections, and general graduate employment rate in order to determine how easy universities make the transition from student to worker.
Contributing to their success, the University of Alberta is host to the Canada's National Institute for Nanotechnology and the Li Ka Shin Institute of Virology. These organizations provide students unique and world renowned experiences and help give them a leg up on the international job market. However, it's not enough for employers that students are studying at worldly institutions. While this study praises the employer-student connections of the U of A, many students still feel stranded when it comes to networking in the business world. Experience is king in the job market, and this study seems to have missed that.
While the U of A may be lauded for its high employability, the reality for recent grads paints a very different picture. The age old saying "it's not what you know, but who you know" applies strongly to the labour market in Canada right now. Networking is far more important than what degree you have when it comes to getting your foot in the door, and while students in programs with integrated coop programs have no trouble at all forming networks in their field, a lot of programs miss this, and those students are ultimately forced to fend for themselves.
Another characteristic that employers are looking for is experience, because experience is concrete evidence of a worker's skills. In the past, a degree in your field would communicate to employers that you have been trained in your chosen profession, and know what you're doing. Now, a degree simply doesn't hold the same weight in the business world.
Conversely, trade certificates are shaping up to be a worthwhile investment for the foreseeable future, due to the increased demand in Canada for those with trade certification. A study by Statistics Canada shows that, following the domination of the sales and service sector, trades hold the most vacancies in the entry-level job market. Perhaps trade programs' heavy emphasis on practical training and experience makes hiring newly certified trade workers easier for employers.
Still, getting a degree is nothing to scoff at. In comparison to individuals who skip post-secondary education altogether, university graduates have a much lower rate of unemployment. It would seem that while having a degree isn't nearly as important to employers as it was in the past, learning alongside those who will enter the same field as you in the future is a perfect opportunity to start networking. Anyone taking the same program as you could be the right person to know when it comes to finding a point of entry into your field.
The University of Alberta produces the third most employable graduates in Canada, but being highly employable doesn't mean easily getting a job. Co-op programs and job learning need to become more prevalent in order to match the increasingly particular needs of employers. While the bad news is that getting an undergraduate degree is only half of the work towards being highly employable, the good news is that whether you're an engineering major or an English major, we're all in the same boat. Your degree may not define your future, but at least you have a head start.