News
Students' Union
Notes from Council: BarBurritto still in progress, new speaker of council, and BoG livestreams
Read about BarBurrito's potential opening date, the selection of the new speaker, and possible BoG livestreaming in this October 8 Students' Council recap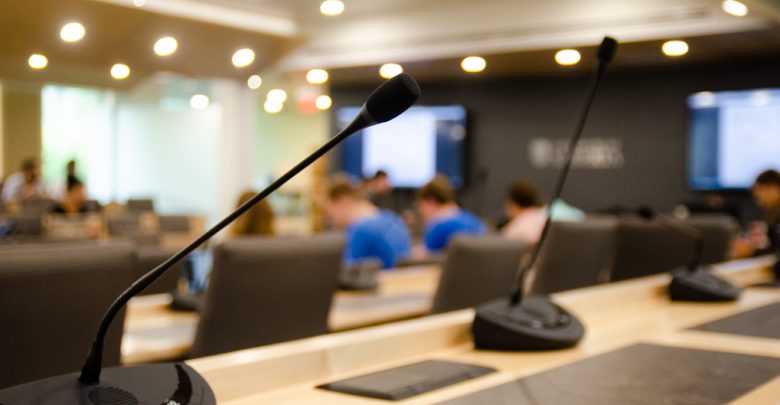 "Notes from Council" is The Gateway's ongoing series of recaps of noteworthy items from Students' Council meetings
---
BarBurrito still currently under construction
Students will be able to get their hands on some BarBurrito, originally set to open in September, sometime this mid to late October.
In a comment to The Gateway, Students' Union vice-president (operations and finance), Luke Statt said the franchise had to push their timeline back after initial struggles getting set up. However, they are currently finishing construction and Statt would be "utterly shocked" if BarBurrito opens later than the end of October.
"They are very eager, and the owner seems very student-focused which is fantastic," Statt said.
"I think that was very clear when he expressed wanting to have prices lowered to better match the students need and the environment of SUB."
"You get the healthy and affordable in one which is usually uncommon," Statt added. "I think it'll be a great predecessor to Konz and Taco Time before it, and I'm very excited to see it pop up."
Council selects new speaker
At the October 9 meeting, past arts councillor Robert Bilak was elected as the new speaker of Students' Council.
After announcing his resignation September 10, past speaker Robyn Patches facilitated an election in which four candidates ran. After a majority vote by council, Robert Bilak, a fourth-year political science and economics student and 2018-19 arts councillor, was elected.
"I'm very happy to get back into the game of council, I've missed it since being done in April," Bilak said. "I'm looking forward to being part of the team again and helping facilitate conversation from a much more observatory role."
Bilak will begin by chairing the next meeting, which will take place at Augustana.
"I'm looking forward to helping councillors and making sure ensuring good governance occurs."
To livestream, or not to livestream?
A proposal to livestream Board of Governors meetings in an attempt to make them more accessible to students is being discussed.
Board of Governors representative Rowan Ley wrote in his report to Students' Council that he raised it as an information item at a previous board subcommittee in late September. It will come before the Board of Governors on November 27 as decision item, and will be voted upon.
Livestreaming board meetings was part of Ley's platform during his election campaign to the position.
In an interview with The Gateway, Ley said the board was "lukewarm" to the idea due to it not necessarily being common practice with other governance boards.
"It was somewhat of a mixed reception," he said. "Everyone promised they would keep their minds open to it once it is brought up again."
Ley added that he met with some members from the board privately and that many saw "merit" to the idea.
"We can't make any promises," he said. "It is always possible the committee will not agree with me… But I feel really optimistic about it."
⁠— With files from Adam Lachacz