International
Opinion
NHL 2019 season predictions: Western Conference
Don't blame me if you can't handle the truth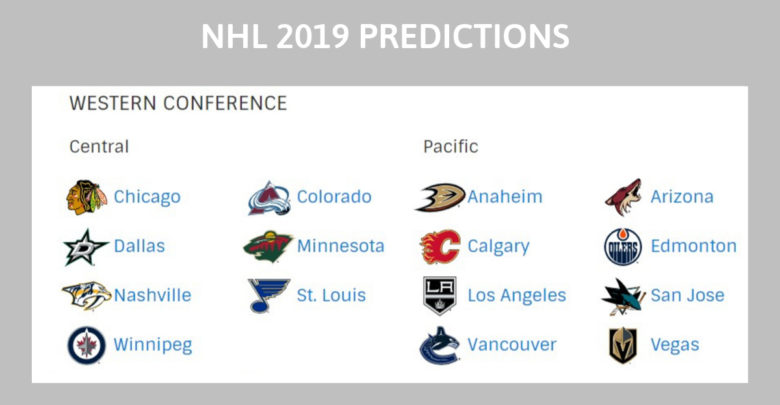 Ah, the Western Conference. Home of my most beloved Edmonton Oilers, and my fiercest enemy the Calgary Flames. Every season I watch team after team pummel my boys, but will this season be the same?
Since you probably don't care about specifics, I'm just going to get to the nitty gritty. I'll give you the good, the bad, the ugly, and who I think would win the Stanley Cup out of our friendly Western teams. So without further ado, here's how I think it'll shake out:
Sadly, I don't have any reason to believe the Oilers will make the Stanley Cup Final. I think the San Jose Sharks or the Vegas Golden Knights will take that spot. I'm inclined to say that the Sharks won't be in the final either, simply because I don't think they can take the Golden Knights. For a brand new team, the Golden Knights have been doing remarkably well, and I wouldn't be the least bit surprised if they took home the Stanley Cup this year. They seem to get better every season, and I have no doubts that they'll continue that trend.
Where will the Oilers sit, you might ask? Some writers have predicted they'll be the wild card this year, but I don't think so. If they keep their players uninjured, and if the team can manage to rally around Connor McDavid, I think they have a decent shot at third in the Pacific Division. They amped up their defence by trading Milan Lucic for James Neal of the Calgary Flames in July, and I think that really gave them the upper hand over Calgary.
Now for the bad. The Vancouver Canucks, Anaheim Ducks, and Arizona Coyotes. These guys have all been doing pretty bad for a while now, and this season looks to be no different. One writer said that the Winnipeg Jets would rank even above a wild card spot this year, but I doubt that will happen. If anything, I think the wild card is the highest they can hope for.
Time for what you've all been waiting for: the ugly. The L.A. Kings, the Minnesota Wild, and the Chicago Blackhawks. Bad, bad, bad all around. I don't think there's much hope for these teams, and if I were a betting woman, it would be against them. The Western Conference looks to be spicy this year, and the ever-present rivalry between the Oilers and Flames should be interesting this year, given that almost everyone has been predicting they'll take the third seed and wild card spots in the playoffs. But hey, a psychic predicted the Oilers would win the Stanley Cup within the next three years; do with that information what you will.
Don't take the game so seriously. From one big fan to another, it'll all work out in the end. Have a happy hockey season!