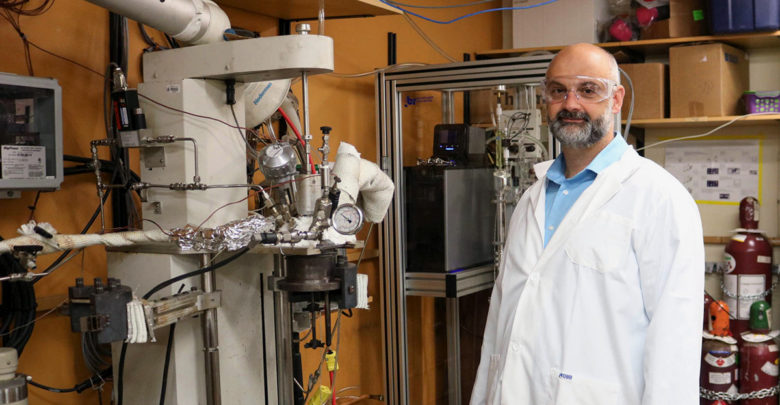 While electric cars and Tesla semi-trucks have dominated the headlines in recent years, one thing flies seemingly out of the reach of renewable energy: airplanes.
But a professor at the University of Alberta has developed a technology that could allow renewable biofuels to be used as jet fuel.
Dr. David Bressler is a professor at the University of Alberta in the Faculty of Agricultural, Life & Environmental Sciences who began this project in 2003. His lab is developing hydrocarbon fuel from lipid wastes like restaurant grease, animal renderings, and canola oil.
Unlike ethanol and other biofuels, this technology can use lower quality oils in its production, allowing it to not only release an estimated 85 per cent less carbon emissions than petroleum-based fuels, but also utilizing wastes from other industries in the process.
The technology works to mimic the hydrocarbons present in petroleum-based fuels.
"What our technology did in the first generation," Bressler said. "is [actually make] the hydrocarbons which are the exact molecules in diesel gasoline."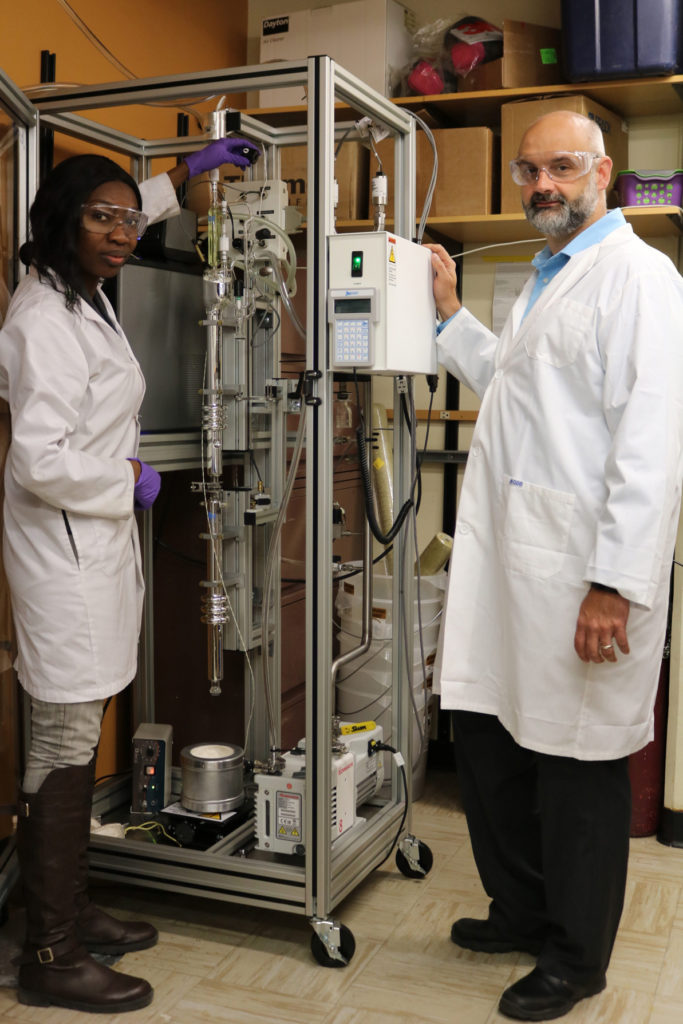 While this presents a new option for biofuel use, previously produced biofuel technologies tend to de-stabilize at lower temperatures, which, for an aircraft travelling at high altitudes, poses a serious problem.
"The problem with jet fuel is it's a bit of a catch-22," Bressler said. "It's actually worth less than diesel but it has higher requirements."
Bressler's lab is currently looking at two options for producing jet biofuel. The first being a low-risk approach which requires giving their hydrocarbon biofuel another treatment and adding in hydrogen. The second option is to continue work on already partially developed chemistry which would keep the fuel stable, even at lower temperatures.
"We can actually play some games with the chemistry in our reactor to try to change the chemistry a little bit," Bressler said about the second option. "That one's a higher risk."
The University of Alberta spin-off company Forge Hydrocarbons is working on commercializing the product as airlines and both the Canadian and American militaries are increasingly investing in the renewable option.
"They can see [a] future where one day somebody might turn around and charge them a carbon tax," he said. "They want an alternative in place that is a fallback position."
Currently, Forge runs a pilot plant near Edmonton's Waste Management Centre and recently acquired a US$4 million investment from Lockheed Martin to support the construction of a $25-million production facility to be located in Sombra, Ontario. The facility is expected to produce around 19 million litres of biofuel each year.
Bressler also notes while estimates for carbon reductions are around 85 per cent, aspects such as how the fuel is transported and produced are reasons for why carbon reductions aren't higher.
"As a technology guy," Bressler said. "My job is to create options so there can be an informed decision and multiple choices on which to go with."