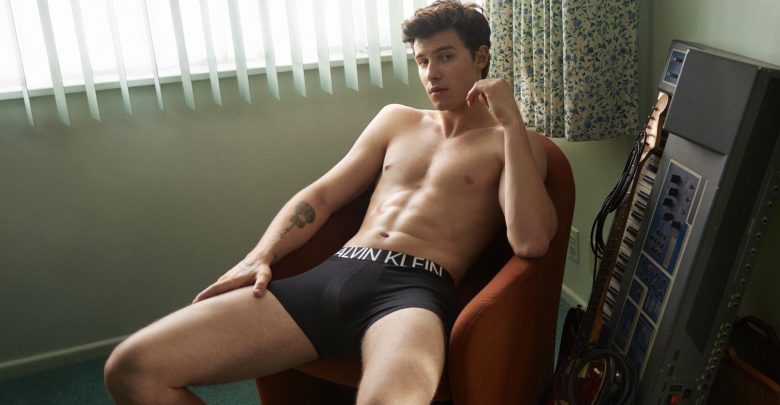 On February 16, our lord and saviour Shawn Mendes announced his upcoming Calvin Klein campaign. This announcement came with multiple devastatingly attractive photos of him in only boxer briefs. The internet went crazy and so did (some of) our writers.
All names have been changed to protect the depraved. Namely, us.
TaylorSwift420 ♥: My brain is fried after the Shawn Mendes photos. I actually feel in a daze.
RiverdaleStan: I couldn't think of anything else for a good half hour.
TaylorSwift420 ♥: Those photos will haunt me until I'm on my death bed.
RiverdaleStan: At first I thought it might be photoshopped because this fan site I follow posted a blurry version. And then when Shawn himself posted it in HD I was shook to my core
TaylorSwift420 ♥: he is such a deadly combination of like a nice, sweet, good person, but also THAT. I didn't think he would do it but he did it's amazing. I can't believe I saw him open for Taylor Swift when he was just a baby.
RiverdaleStan: I can't believe he was a vine star. But yes he's ridiculously nice and wholesome and never slips up it's unreal. I'm also glad his music has improved a lot since "Life of the Party" because they used to play that song CONSTANTLY in the Mar in Lister and it was the worst
TaylorSwift420 ♥: omfg the Mar. "Lost in Japan" is one of the best songs of all time.
RiverdaleStan: I'm still obsessed with Lights On from his last album, it's the only song about sex sung by a man that doesn't make me uncomfortable.
TaylorSwift420 ♥: He is just such a comforting person. I want him to hold me in his arms but he's only wearing Calvin Klein boxer briefs.
RiverdaleStan: I just can't believe I could walk into The Bay or the mall or something and be confronted with an enormous photo of Shawn in his underwear. How am I supposed to be able to handle that in a public space?
TaylorSwift420 ♥: His bulge will be the size of our heads. Praise the lord.