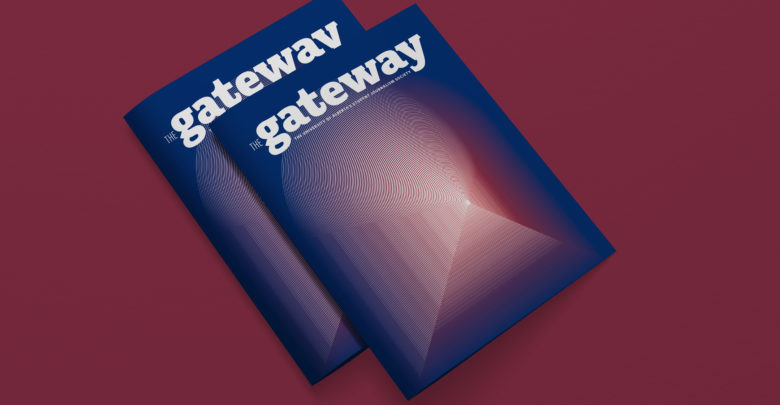 Reports to: Editor-in-Chief
Closing Date: March 3, 2021 at 10:00 p.m. MST
Terms of Contract: Full-time position from May 1, 2021 to April 30, 2022
Expected Hours: Approx. 25 hours per week; hours may fluctuate from week to week.
Salary: $14,075 (monthly distribution to be determined)
Job Summary:
The Magazine Editor shall be responsible for managing the quality of The Gateway's magazine content. The Magazine Editor shall provide support to the Editor-in-Chief in respect to editorial workflow and administration for the magazine, and shall be an educational resource for line editors and volunteers. The Magazine Editor must operate in accordance with the bylaws and policies of the Gateway Student Journalism Society at all times.
Duties and Responsibilities:
Coordinate and ensure the completion of monthly magazine content. The Magazine Editor will be responsible for soliciting contributing editors and/or volunteers for this content.
Copyedit all material for the magazine.
Assist the Editor-in-Chief with other copy-editing duties as needed.
Write copy as needed for the magazine.
Meet with Art Director frequently to plan layout for the magazine and establish a monthly working timeline.
Encourage the involvement of Arts & Culture, Opinion, and News Editors and volunteers in magazine content by holding frequent magazine meetings for feature ideas and training Arts & Culture, Opinion, and News Editors and volunteers in magazine writing.
Facilitate biweekly features meetings for volunteers.
Meet one-on-one as needed with magazine contributors to ensure timelines can be adhered to.
Ensure, in conjunction with the Editor-in-Chief, that the tasks of any absent editor are completed.
In the case of an unanticipated temporary absence of the Editor-in-Chief, ensure that the duties of the EIC are completed in conjunction with the Online Editor.
In the case of any vacancy in the office of Editor-in-Chief, assume the role of Acting Editor-in-Chief until such time as hiring of a new Editor-in-Chief is conducted in accordance with the Bylaws.
In the event of the Editor-in-Chief's absence from any society meeting, the Managing Editor shall endeavour to attend society meetings on a non-voting basis and speak in his/her place.
Coordinate Gateway volunteer appreciation events, in conjunction with the Director of Administration & Finance.
Perform other job-related duties as required by the Editor-in-Chief.
Qualifications:
Must be registered in the equivalent of at least one (1) course for credit at the University of Alberta during each term of the Fall and Winter sessions of their term in this position.
Must be available to work varying hours.
Must have basic computer skills.
Must be able to deal effectively with Gateway and University staff, students and the general public.
Please submit a cover letter, resume, and a portfolio of five written pieces to current Editor-in-Chief Adam Lachacz at [email protected] with the subject line "Magazine Editor Hiring" by 10 p.m. (MST) on March 3, 2021.
Note: This position is contingent on the result of The Gateway's plebiscite.