Some Like It Hot
Rumour has it that some U of A students like it hot — as in red hot. If you fall into that category or just happen to have a deep appreciation for all things Marilyn Monroe, then Life in the Beauty Lane gladly presents you Hollywood siren lips.
Favoured by Ms. Monroe over fifty years ago, these lips still catch the eye of any passersby and add more than a little sass to any beauty routine. Keep in mind that red is a bold, noticeable colour, so be ready for a few glances, stares and some light ogling. Ready or not, we're here to take you from Norma Jeane to Marilyn in five steps or less.
Step 1: Start off with clean, well-moisturized lips. Treat flaky patches with a light scrub of your toothbrush or a pinch of granulated sugar gently rubbed in small circles. Then swipe on a very light layer of lip balm to soothe and hydrate.
Step 2: Take a clear or red lip-liner pencil and carefully trace the edges of your lips, starting at your cupid's bow (top center). Lining your lips helps to keep colour from migrating and fading. I used a clear pencil liner because it means not having to be 100 per cent precise, and not having to find an exact match for your lipstick shade.

Step 3: Now comes the most nerve-wracking but fun part: the lipstick. Because we're working with such a vibrant shade (Charmed, I'm Sure from MAC's Marilyn Monroe collection), you want your application to be as crisp as possible. Nobody wants to be mistaken for Bozo the Clown. I used a small lip brush to apply the colour. Try to stay inside the lines you drew with your lip-liner and apply a fully opaque layer of red.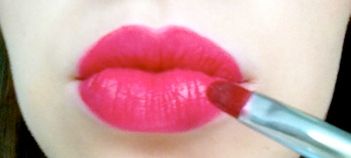 Step 4: After you've applied your first layer, take a tissue and "kiss" it gently to blot your lips. Then take your lip brush and apply one more thin layer of lipstick. This will ensure stay-all-day vibrancy.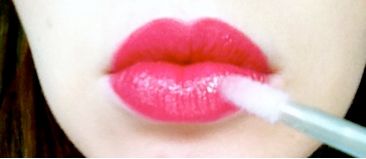 Step 5: Take a shimmery clear, white or red lipgloss and add it to the center of your bottom lip. The shimmer particles will reflect light and give your lips a fuller, pouty look. This step is completely optional, but Marilyn was a fan. She never sang "Happy Birthday, Mr. President" without it.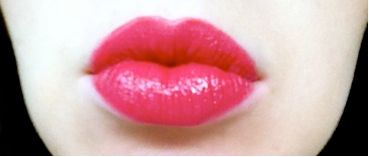 And voila! There you have it: a bewitching red pout for day or night, study session or after-dark drama. Best worn with winks and an attitude.
Comments
On this special short edition of The Gateway Presents, we celebrate the Gateway's 103rd birthday by telling some birthday stories and talking about The Gateway's history.
12/05/2013
Since this is a music blog and not an exhausted-consideration-on-moments-in-my-life Tumblr blog, what better way to gain some clarity to what I've listened to in the past 11 months than order and number songs (one for each month) that I've found to be the best and most worthwhile from the past eleven months?
12/04/2013
Pandas basketball player and starting point guard Jessilyn Fairbanks didn't always envision herself leading one of the hottest teams in CIS. In fact, Fairbanks' path — from Alberta Colleges Athletic Conference (ACAC) standout to leading the charge for the Pandas on both ends of the court — has become one of the more intriguing storylines in varsity sports this year.
12/04/2013
What renowned paleontologist Phillip Currie initially thought was a turtle shell poking out of the ground turned out to be an almost fully intact baby dinosaur — and one of the most significant finds of his career.
12/02/2013
Ron Woodroof's life is one of constant debauchery, highlighted by drug addiction, alcoholism and hypersexuality. When the homophobic electrician and amateur rodeo cowboy is diagnosed with HIV AIDS, he reacts with disbelief and anger, beginning Dallas Buyers Club, a powerful story of one man's resilience amidst the 1980s AIDS epidemic from Canadian director Jean-Marc Vallée.